Scandals Oscar Nominees Don't Want You To Know About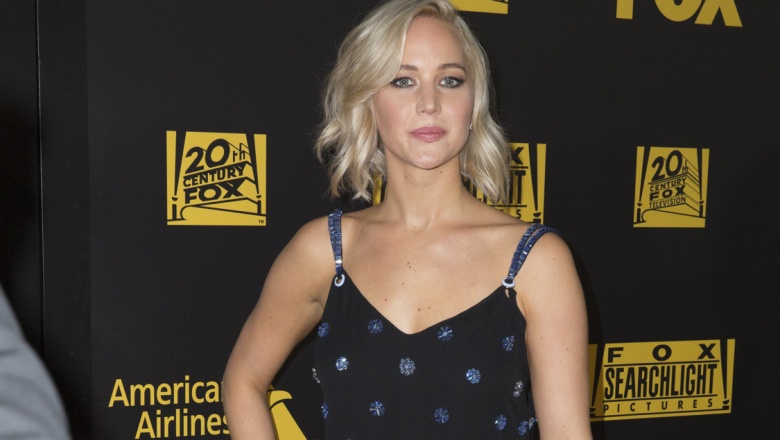 Getty Images
The actors nominated for an Academy Award may have given some of the most popular performances of the year, but many of them are still reeling from scandals that once threatened to plague their careers forever. From restraining orders, to nude photo scandals and nervous breakdowns, check out the scandals these nominees don't want you to know about.
Michael Fassbender's ex claimed he got violent with her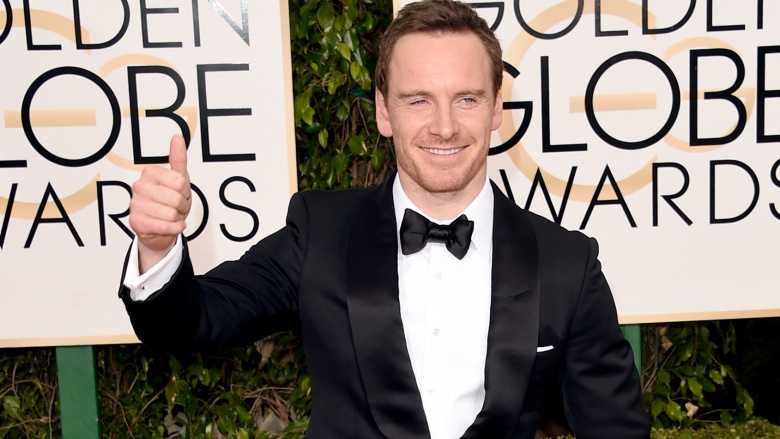 Getty Images
In 2010, Sunawin Andrews, the ex-girlfriend of Michael Fassbender (Steve Jobs), reportedly filed a restraining order against the Inglourious Basterds star after he allegedly became violent with her on two separate incidents. According to TMZ, Fassbender allegedly "became violent" with Andrews after a night of drinking, when he threw Andrews over a chair and broke her nose. The motion for a restraining order also alleged that Fassbender "dragged her alongside their car one night after they had an argument about one of her ex-boyfriends." The incident allegedly resulted in a twist to Andrews' left ankle, a blown-out left knee cap, and a burst ovarian cyst. According to NY Daily News, the motion was withdrawn by Andrews shortly thereafter because she "didn't want 'to hurt' Fassbender's blossoming career." How nice!
Tom Hardy hooked up with guys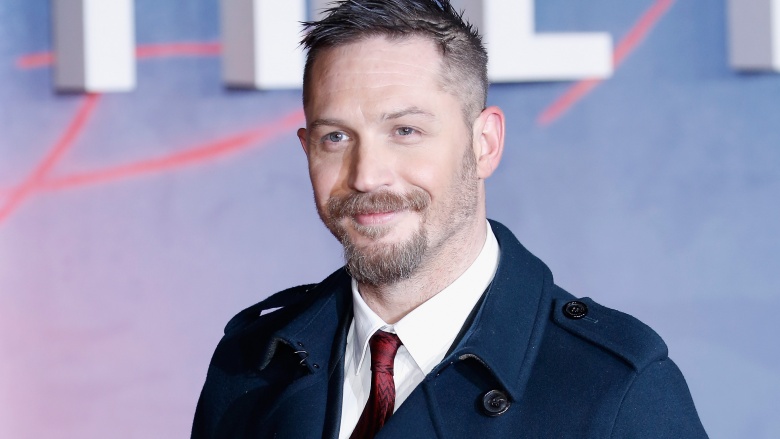 Getty Images
Way back in 2008, Tom Hardy (The Revenant) gave an interview to the British gay magazine, Attitude, during which he revealed that he had experimented with men when he was younger. "As a boy? Of course I have," he said. "I'm an actor for f***'s sake. I'm an artist. I've played with everything and everyone." Hardy—who admitted in the same interview that he is "not into men, sexually" and "done experimenting"—was forced to clarify his comments three years later (or, you know, when he became a star) in an interview with Marie Claire U.K., during which he claimed the comments had been taken out of context. Hardy further shot down questions about his sexuality when a reporter brought the subject up at the 2015 Toronto International Film Festival. "I'm confident in my own sexuality, and I'm also confident in my own being and talking about any issue you want to talk about it. But there is a time and a place for that," Hardy later told Entertainment Weekly about why he so aggressively shut that reporter down.
Christian Bale got arrested for assault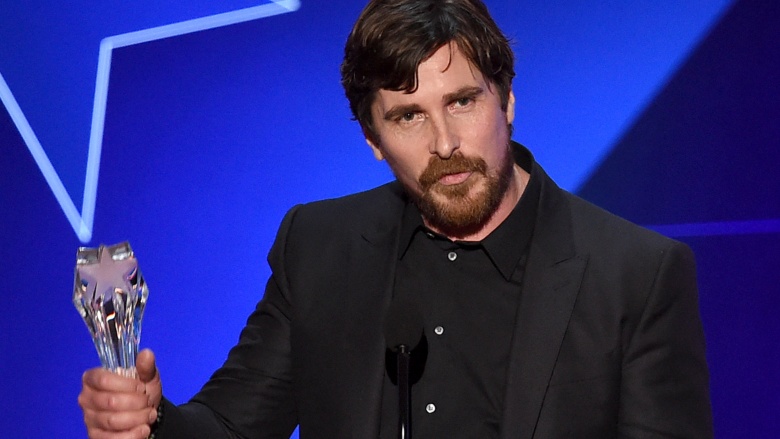 Getty Images
Also in 2008, Christian Bale (The Big Short) was arrested on charges of assault after allegedly getting into an exchange of words with his mother and sister inside London's 5-star Dorchester Hotel. Sources for The Daily Mail later claimed that the spat occurred after Bale's mom and sister made some comments about Bale's wife. Bale, who denied the allegations, was never actually charged with anything. In fact, according to reports, he voluntarily turned himself in as a matter of British policy. Still, the incident reportedly left damaging effects on his relationship with his family. According to a 2012 interview with Bale's mother and sister, he hasn't spoken to them since the fight took place.
Bryan Cranston lost his V-Card to a hooker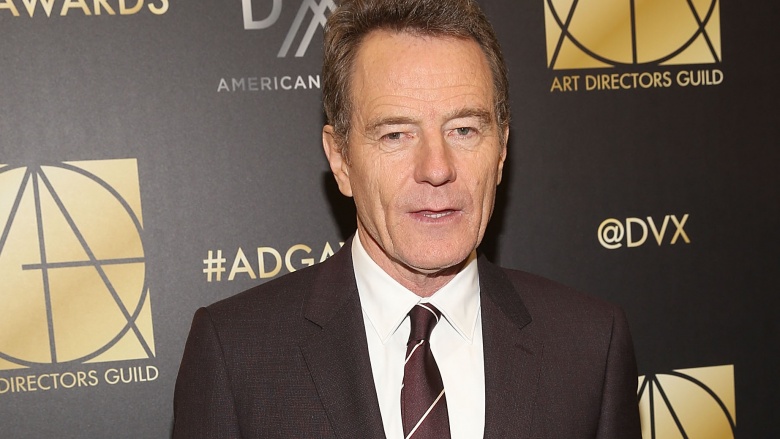 Getty Images
Bryan Cranston (Trumbo) may take the cake for his brief encounter with a Dutch prostitute. "We went to Europe for a month," Cranston told host James Lipton on a 2015 episode of Inside the Actors Studio. "It cost us, like, seven or eight hundred dollars, if you don't include the prostitutes." Cranston went on to reveal that two of the friends he was traveling with wanted to go to the Red Light district in Amsterdam. Cranston ultimately tagged along because he was too scared to admit he was a virgin. It was there in which he met a prostitute eager to make cash, even though Cranston was resistant to her advances and barely had any money. "She takes [the money], grabs my hand and pulls me into a room," he recalled. "It was awful—and wonderful." Sounds about right.
Jennifer Lawrence's nude photos got leaked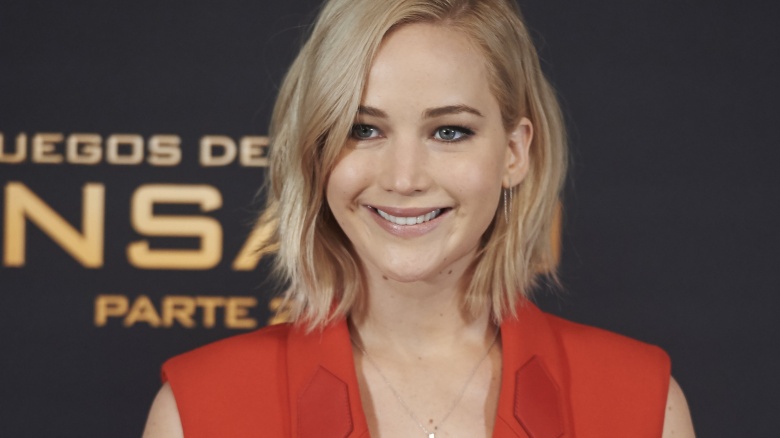 Getty Images
In 2014, Jennifer Lawrence (Joy) was one of several female celebrities whose private nude photos were leaked online as part of a major hacking scandal. Lawrence has spoken honestly about the scandal on numerous occasions, telling Vanity Fair in 2014, "It is not a scandal. It is a sex crime. It is a sexual violation. It's disgusting. The law needs to be changed, and we need to change." In a 2015 interview with Vogue, Lawrence admitted to crying after the scandal first happened. "It was all pain and no gain," she admitted. "But I don't dwell on it unless someone brings it up." Then, she quipped: "Have you seen me naked?" Sadly for her, the answer is probably yes.
Leonardo DiCaprio's stepbrother got arrested for drugs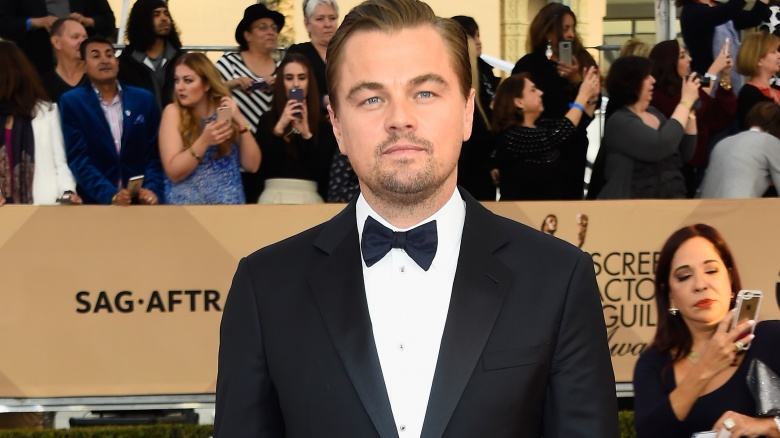 Getty Images
While Leonardo DiCaprio (The Revenant) was celebrating his Oscar nomination for The Wolf of Wall Street in 2014, his stepbrother, Adam Farrar, was getting booked on multiple drug-related charges, including misdemeanor counts of possession of a dangerous drug, theft, and harassment by phone. According to PEOPLE, Farrar was arrested on January 24, while trying to visit his girlfriend, Charity Moore, in prison. Once Farrar showed up to the prison, everything fell apart; police quickly became aware that warrants had been issued for Farrar's arrest in Los Angeles stemming from a previous drug arrest. At the time, it was reported that Farrar and Moore's six-year-old daughter, Normandie, had been listed as missing and "abducted." A few days later, it was revealed that Normandie was safe and being taken care by DiCaprio and Farrar's father, George.
Charlotte Rampling suffered a nervous breakdown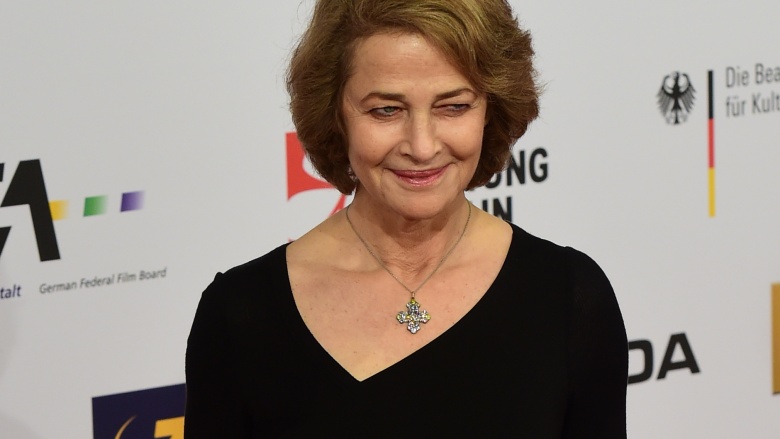 Getty Images
Actress Charlotte Rampling, nominated this year for 45 Years, suffered a very public nervous breakdown in 1991 during her decades-plus-long marriage to French composer Jean-Michel Jarre. The iconic actress, who reportedly was first treated for depression back in 1984, spoke candidly about her breakdown to the U.K.'s Guardian in 2001, saying, "I thought life was not comfortable. And you were always on edge and you were always having difficulties with most things. There really weren't many times when you felt that you were confident about anything. But I thought that was what most people felt. It was nothing special." Her marriage to Jarre ended in 1997 after it was revealed that he'd been having an affair.