The Worst Dressed Stars At The 2016 SAG Awards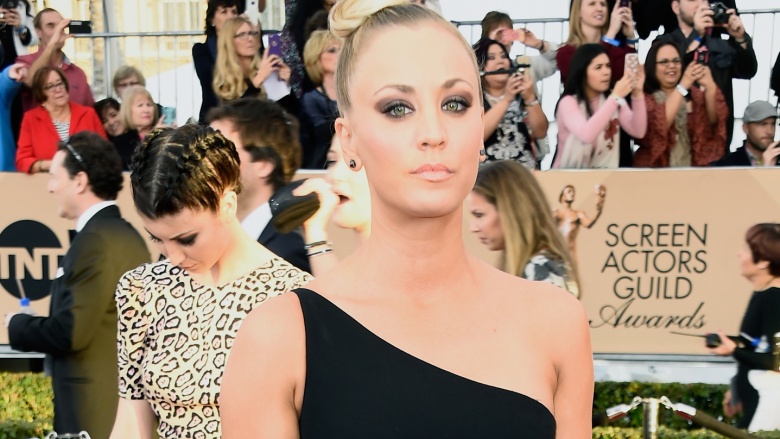 Getty Images
The 2016 Screen Actors Guild Awards were filled with great speeches, deserving winners, and unforgettable moments. But, as with every awards show in Hollywood, it also featured a lot of really, really bad fashion. Who came out on every fashion police's watch list? Check out the 10 worst dressed stars of the night now.
Alicia Vikander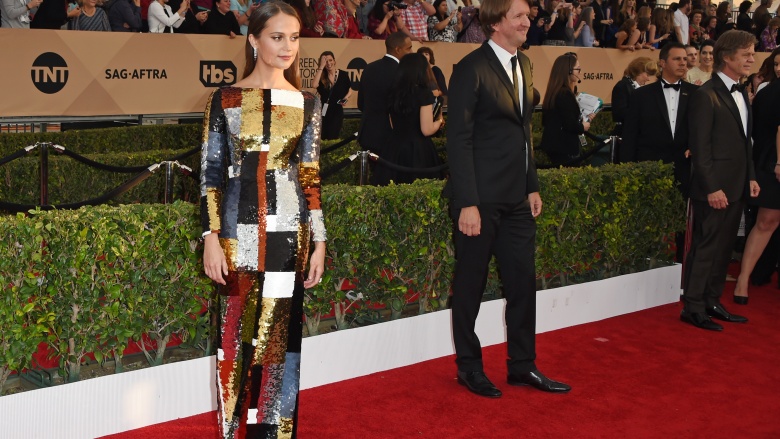 Getty Images
She may have been one of the ceremony's biggest winners, but Alicia Vikander completely misfired on the red carpet. The otherwise stunning star of The Danish Girl disappointed once again in an unflattering Louis Vuitton gown, only this particular dress looked like it was made out of a rug purchased at an estate sale on the set of Dynasty. With the Oscars only a month away, perhaps it's time for Vikander to find herself a new designer.
Rooney Mara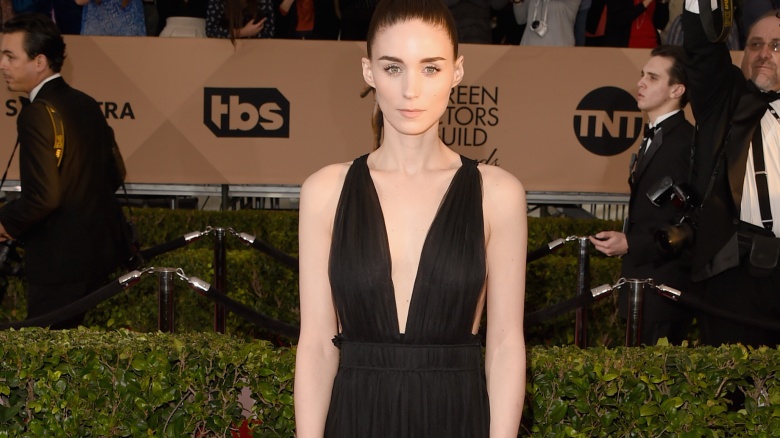 Getty Images
Rooney Mara was one of the top nominated actors last night. But you'd never guess it based on what she wore on the red carpet. Instead of looking like an honored nominee, the Carol star looked like she was on her way to a funeral in a dour, depressing black ensemble by Valentino. Perhaps she knew she was going to lose? Whatever the case, perk up, because your I'm-too-depressed-for-awards-show attitude is really starting to bum us out.
Brie Larson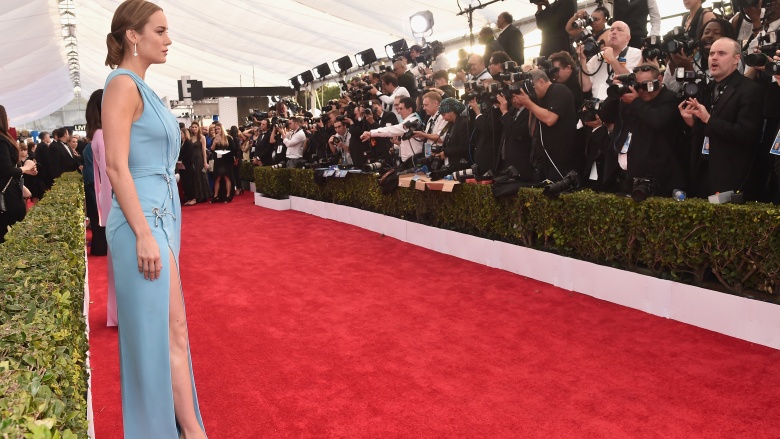 Getty Images
Room star Brie Larson lost some of the fashion points she earned at the Golden Globes by showing up to the SAG Awards in a light-blue Atelier Versace dress that can only be described as messy. To be fair: there's a good dress somewhere to be found here. Unfortunately, there was just too much that needed to be fixed. The top, for example, looks like it got ripped into pieces by something hanging on a wall; the detail on the right side, meanwhile, looked—dare we say it—a little trashy. In other words: this is not the kind of dress a future Best Actress winner should ever consider wearing to the Oscars.
Nicole Kidman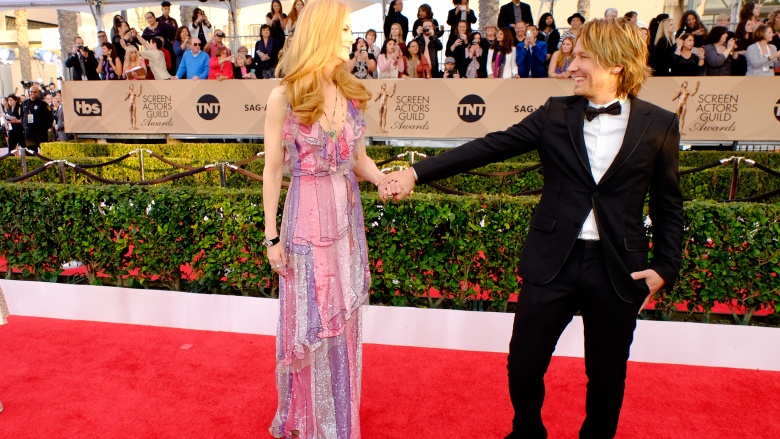 Getty Images
Grace of Monaco star Nicole Kidman has become (infamously?) known for taking risks on the red carpet. However, the Gucci ensemble she wore to the SAGs felt too safe, messy and boring for someone of her style. In fact, it looked like it was sewn together using a bunch of leftover holiday napkins and splashed at the last minute with some glitter. Hey, Nicole: the holidays are over — and so, probably, is your influence on fashion.
January Jones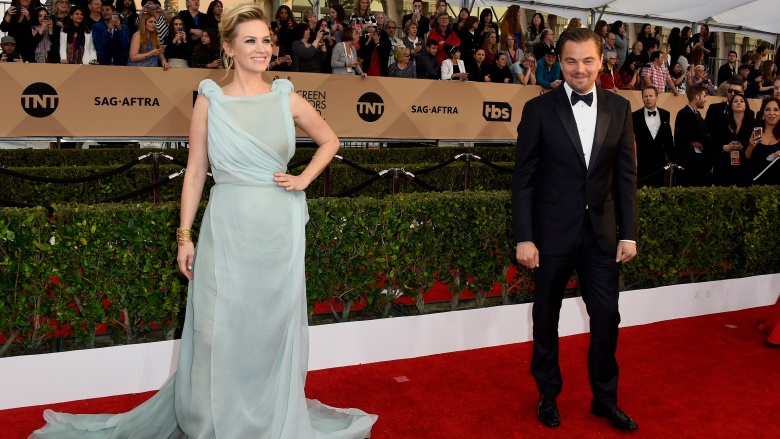 Getty Images
If you Google the term "worst dressed list," odds are, Mad Men star January Jones will appear on at least half of the results. So, in some sense, we aren't surprised that she made our list this year. The biggest surprise, perhaps, is that the sea-foam green Schiaparelli dress she wore almost works. It was just way, way, way too much. The actual fabric of the dress looked way too heavy on the otherwise petite Jones, and the color made her look like she was on a touring production of The Little Mermaid: The Musical. Had this dress been a little less busy, it could have been one of the night's best.
Julianne Moore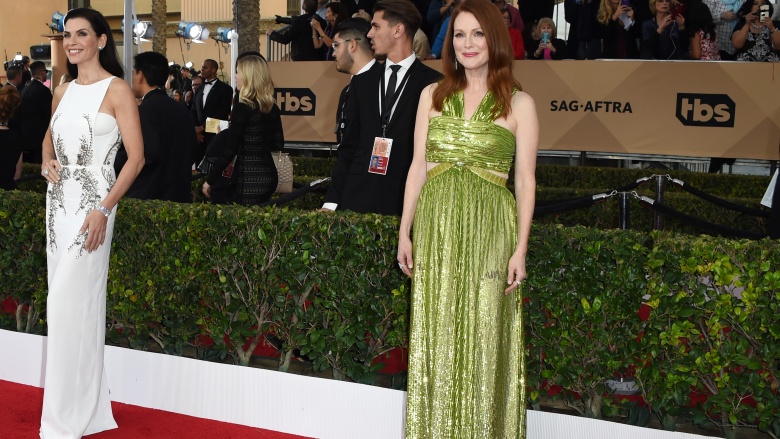 Getty Images
Julianne Moore re-defined hit-or-miss in her fascinating, yet ultimately disappointing sequined gown by Givenchy. The high-fashion ensemble looked rather ill-fitting on Moore's body, and the light-green color reflected poorly off her hair and skin tone. Worse, though, was the back of the gown, which had a gaudy, circular hook that looked like it was taken from the set of something like Game of Thrones. We get why Moore might have wanted to take a risk on the red carpet. But this is one dress that should stay on the runway.
Lori Petty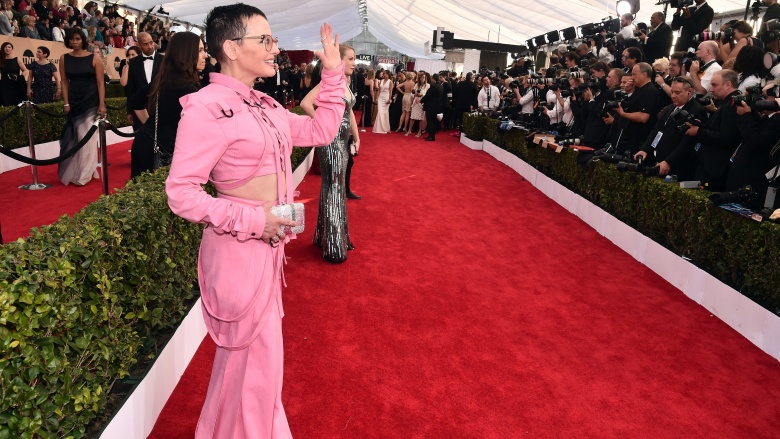 Getty Images
Of all the bad looks to hit the red carpet on Sunday, perhaps none was worse than the one worn by Orange Is the New Black star Lori Petty, who showed up looking like she was auditioning for a bad '90s music video. The messy, completely over-the-top outfit looked more suited for an event like the MTV Video Music Awards than the SAGs. But even there, it still would have made everyone's worst dressed list. If anything, Petty's ensemble made one thing clear: pink is definitely not the new black.
Mayim Bialik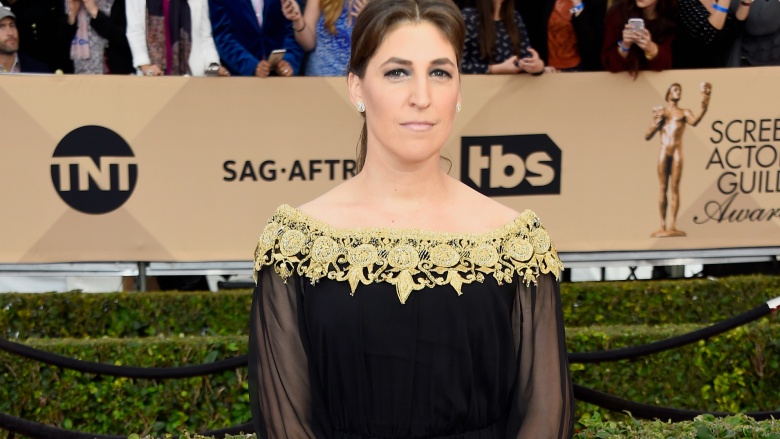 Getty Images
The only possible explanation for Mayim Bialik's outdated, downright boring dress is that she was just trying to pay homage to one of the night's big winners, Downton Abbey. But seriously, Malik's black-and-gold look aged her about 100 years, making her look as if she was about to step onto the Titanic—and we all know how that one ended. Considering she plays such a smarty pants on The Big Bang Theory, a little more thought should have been paid to this ensemble.
Melora Hardin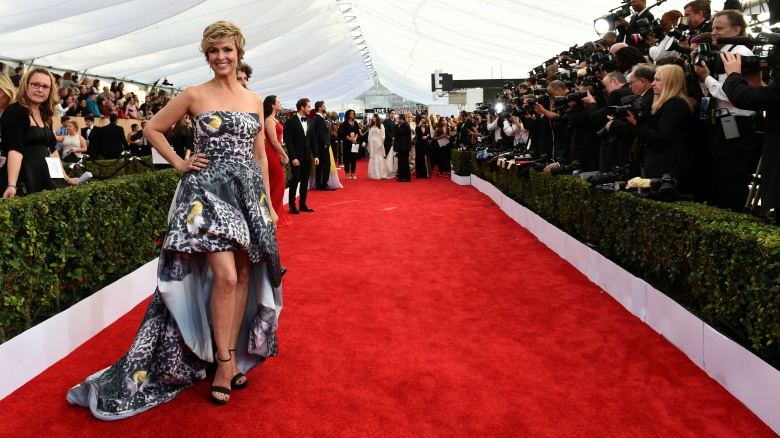 Getty Images
If Transparent star Melora Hardin was looking for laughs at the SAG Awards, she certainly got them by showing up in a dress that gave new meaning to the term "fashion fail." Animal print is rarely a print one should wear to an event like the SAG awards, especially when it's awkwardly cut together, as was the case with Hardin. The combined effect was like trying to find a shape in a Magic Eye book—it's just going to give you a headache. Paired with an outdated hairdo that was more suited for a 1980s local news broadcast, Hardin walked away from the SAGs as one of the very-worst dressed stars of the night.
Kaley Cuoco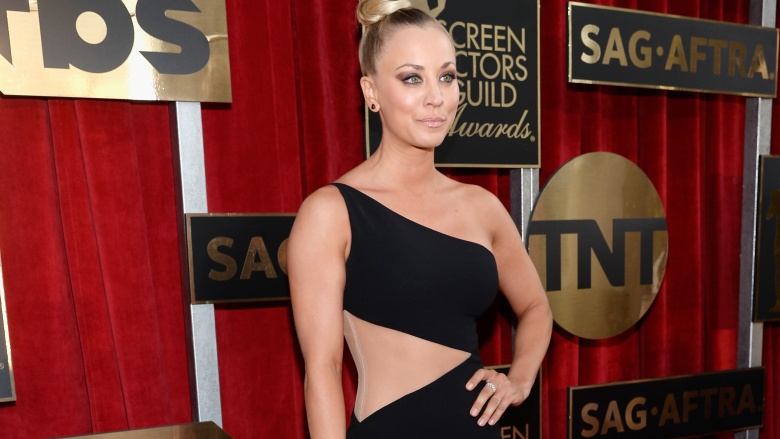 Getty Images
On the plus side: Kaley Cuoco's super-fit body looked fantastic on the red carpet. Unfortunately, her svelte figure took a backseat to her black cut-out dress by Romona Keveza, which looked just one step too risqué for the SAG Awards. Cuoco didn't do herself any favors, either, by matching the dress with a messy top bun and overdone makeup. The combined look might have worked on the red carpet of a movie premiere. But at the SAGs, she just looked trashy.
Gaby Hoffmann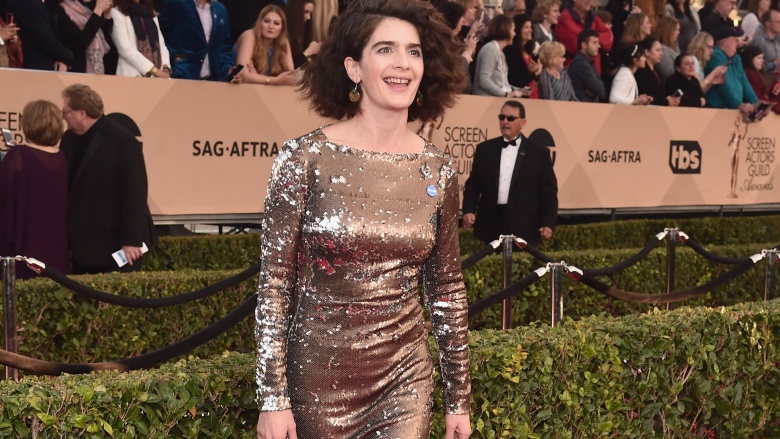 Getty Images
Transparent star Gaby Hoffmann tends to show up to these vents with an "I Don't Give a You-Know-What" attitude. Which is why initially we didn't want to include her on our list this season, especially considering her sequined gown by Rachel Comey was actually kind of cool. The only problem: Hoffmann's messy, over-the-top hair, which took the Comey gown out of 2016 and put it right back firmly in 1983. Between Hoffman's hair and Alicia Vikander's Louis Vuitton gown, this is not exactly the '80s comeback we were hoping for.