The List Of Celebs That Don't Like Lady Gaga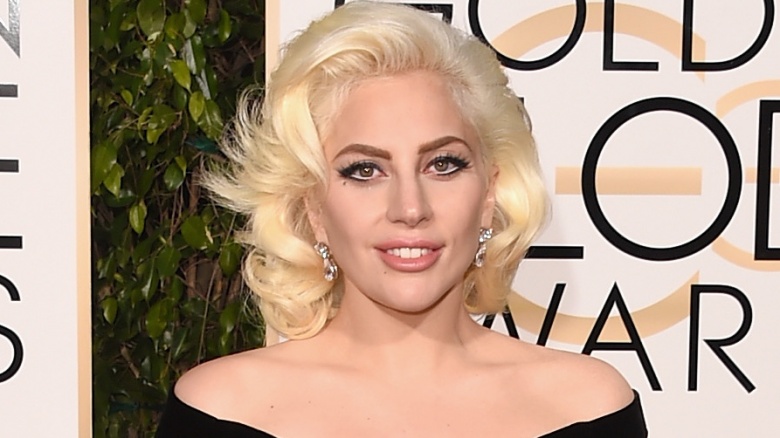 Getty Images
It was the side eye seen 'round the world and that which launched hundreds of GIFs, gossip, and memes. When Lady Gaga headed to the stage to accept her Golden Globe award for her work in American Horror Story: Hotel, she breezed by actor Leonardo DiCaprio, bumping into him a bit and causing him to react. He was captured giving her some serious side eye. It was a total "OMFG" moment, which seemed to indicate that the celebrated actor thinks Mother Monster is overrated. But in actuality, it was likely his natural response to being brushed up against in tight quarters and much less of a deal than the media made it out to be. Whether or not DiCaprio likes Gaga is immaterial, however: the pop star and Globe winner already has plenty of haters and critics who also happen to be her fellow celebs.
Kelly Osbourne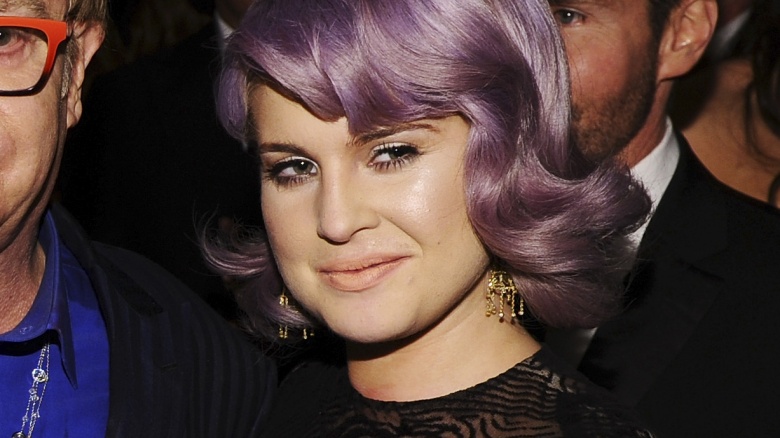 Getty Images
Okay, these two have since made up. But it was ugly for a while. The former Fashion Police host told Cosmo a few years ago that Gaga's fans were bullies and that the singer was a hypocrite since she preached about anti-bullying, but wouldn't call off the dogs when they were brutal towards Osbourne. The ladies feuded in the press, via open letters and social media for a while, with Osbourne's mother Sharon eventually piling on against Gaga, too! They eventually cleared the air and all is now fine.
Lana Del Rey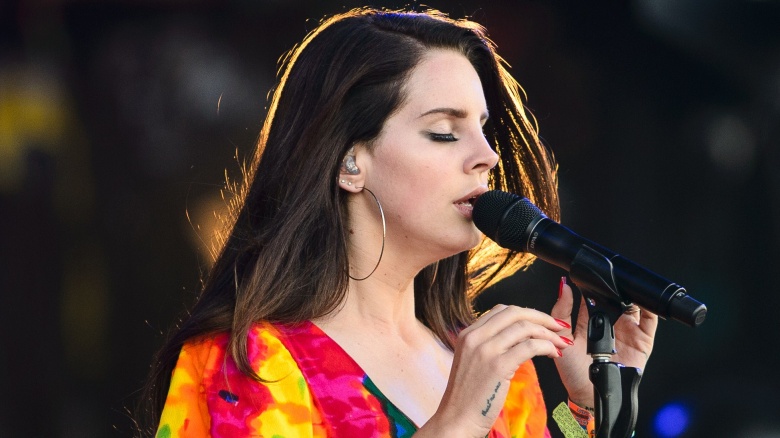 Getty Images
Lana Del Rey reportedly recorded a diss track called "So Legit" many moons ago. In it, she sings, "Stefani, you suck" and recalls how Gaga was once booed off the stage in Williamsburg. Ouch. Make that double ouch. Remember that "Stefani" is Gaga's real first name. It is pretty tough to misinterpret these lyrics, even if this was just a demo that Del Rey never intended to be heard outside of the studio, as Stereogum reported. Del Rey told Rolling Stone it was a "misunderstanding" but really? Sounds like backpedaling to us.
Madonna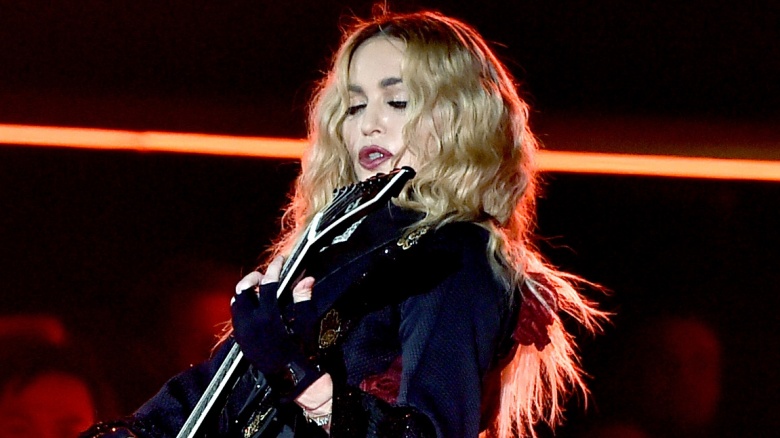 Getty Images
Madge and Gaga may have possibly buried the hatchet, having posed with Katy Perry on Instagram at the Met Gala in 2015. But before that, there were years of bad blood and plenty of back and forth verbal nipping at one another in the media. From Madonna calling Gaga's "Born This Way" a "reductive" song that copied "Express Yourself" in a TV interview, to mashing the songs up during live performances, there was a lot of not-so-nice happening here. There were rumors that Madonna invited Gaga to perform with her but Mother Monster allegedly nixed the idea. Gaga also told Howard Stern that she didn't care if Madonna liked her or not. Their recent pleasantries may be little more than making nice for the cameras, since Her Madgesty always seemed super unimpressed with her heir apparent.
Perez Hilton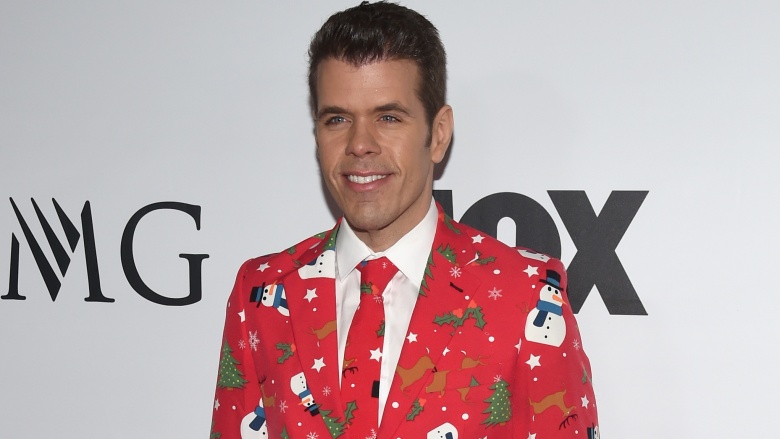 Getty Images
They were besties when Gaga was first rising to pop music prominence, with the blogger being one of her most ardent supporters. There was a whole mess of drama with Gaga getting drunk and doing an interview and Hilton then being mean. Gaga was not stoked when he was looking for apartments in her building, according to The Daily Mail. Both spoke about their battle to Howard Stern. Pro-Gaga messages boards have also speculated that Hilton was actually the person posing as Internet troll Angela Cheng, who posted all sorts of hate and erroneous facts about Gaga and her music. This was one nasty falling out.
Die Antwoord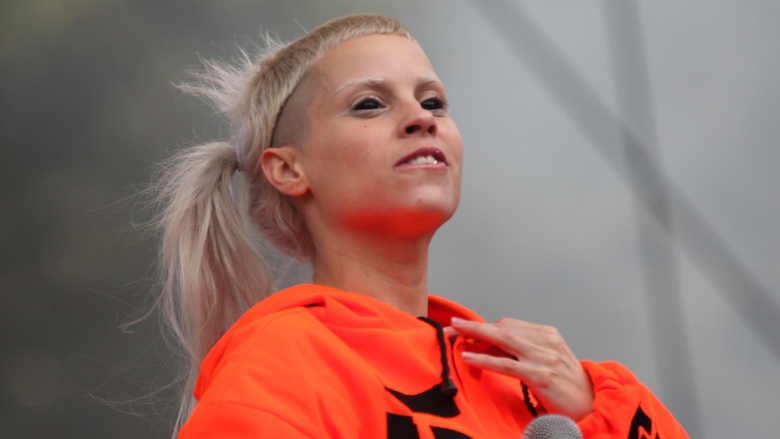 Getty Images
You may not know this cult male-female South African rap/rave duo. But Lady Gaga sure does. She once invited them on tour with her and they actually declined. They have trashed her viciously in the press, claiming she bites off their style, calling her a "parasite" on Instagram when she rocked a similar hairstyle as frontwoman Yolandi Visser. They even made fun of her in their "Fatty Boom Boom" video. Gaga has addressed their hate in passing on Twitter, snarkily apologizing for being a fan who wanted to help expose them. She also reminded them that they've never had a hit. Paws up, claws out.
Azealia Banks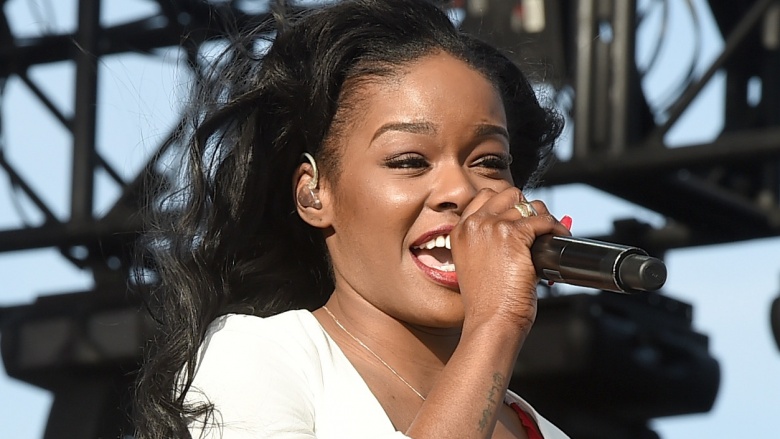 Getty Images
Azealia Banks is a rapper who has had beef with everyone, so does she really count, since her hatin' has torpedoed her once-promising career? Even so, Banks accused Gaga of jacking a demo when they were collaborating, making some very public declarations of theft on Twitter. As EW noted, Banks and Gaga were supposed to collaborate on a song called "Red Flame." Gaga eventually noted to her Little Monsters after a Good Morning America performance that she stopped working with Banks due to her lousy attitude, according to Gawker. So much shade.
M.I.A.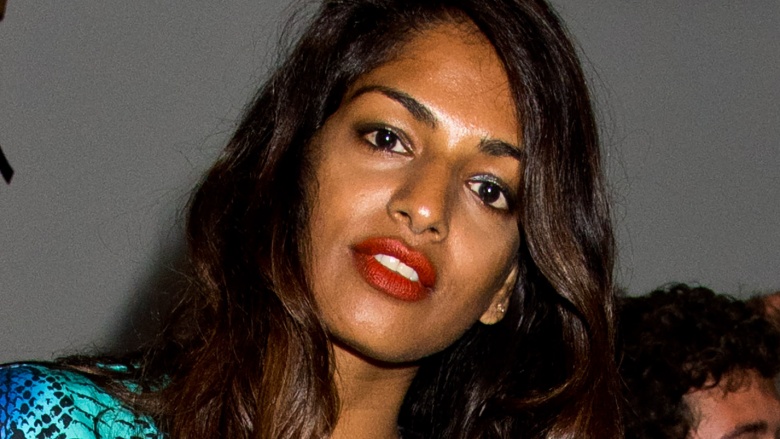 Getty Images
That cultural lightning rod known as M.I.A. dissed Gaga in an NME interview, questioning her authenticity and calling her a good mimic. Jeez! Gaga and M.I.A. eventually made up after M.I.A. extended an invite for Gaga to come see her in London and she accepted. Notice the pattern? Gaga doesn't run from her haters, which makes her that much more awesome.