Why Blake And Gwen Could Be In Trouble Already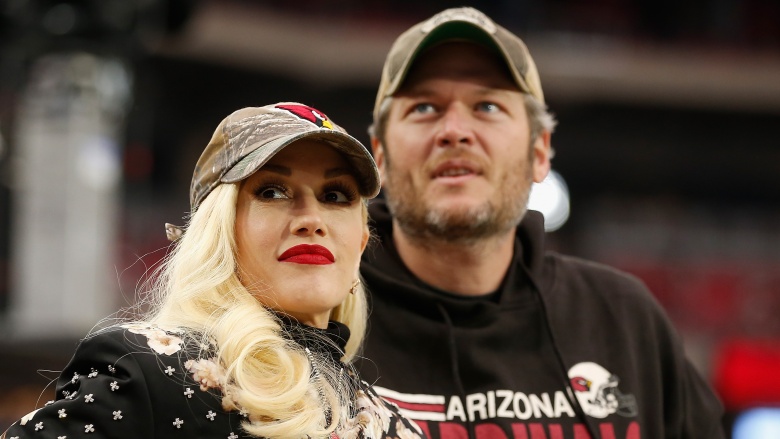 Getty Images
Blake Shelton and Gwen Stefani were the hottest couple of late 2015 and they look to be gaining more steam as 2016 continues. They were both coming off high-profile and surprise splits with their respective long-term spouses. They are also co-workers on The Voice, adding another element of drama and "must-see TV" to their budding romance. They spent Halloween and the holidays together, even though she is a mom of three. It seems serious. Stefani, the consummate So Cal glamour puss, even visited this small-town boy in his home state of Oklahoma. Hell, she's even taken to wearing Shelton style trucker hats in Instagram photos. That sounds like lurve to us. But is everything truly hunky dory between these two? Some cracks are beginning to manifest in the facade...
They're already responding to pregnancy rumors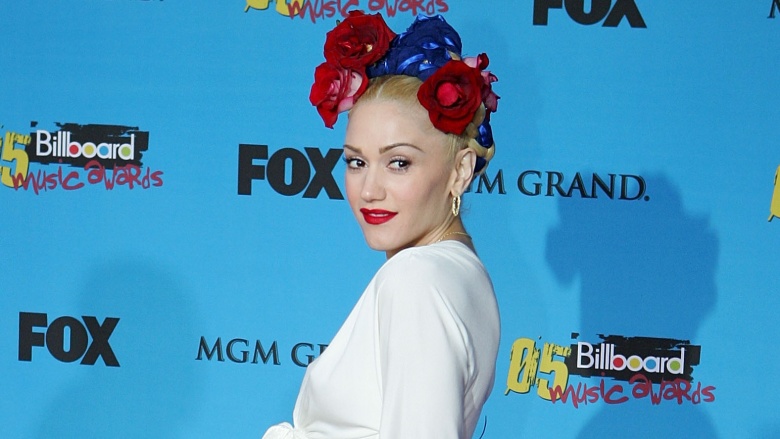 Getty Images
Shelton has already responded to the "Is Gwen pregnant?" and "Will you be starting a family?" queries, telling ET, "I think it's awfully early to be talking about that, don't you?" The fact that Shelton even had to address such a question is evidence of the fact that the media has a heightened interest in their every move and is breathing down their necks. That sort of pressure and spotlight can cripple a fledgling romance...even one between two seasoned celebs like Shelton and Stefani.
He took her to a football game
Getty Images
Does Gwen Stefani look the football type? No, she doesn't. She has, however, earned our mad respect for being "game" and playing along. The two were insanely cute and enjoying one another on the sidelines. But seeing her with him at an Arizona Cardinals game, knowing what a huge fan he is, really displayed their differences. Could they be four and out?
She will mentor his Voice team next season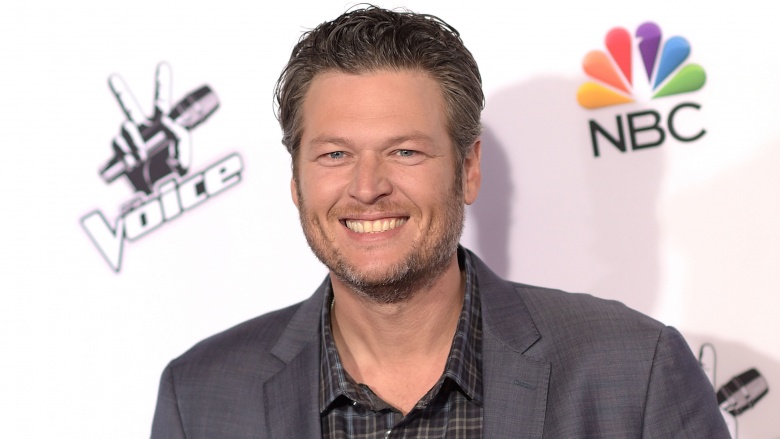 Getty Images
Stefani is sitting out her role as a coach on the upcoming season of The Voice since diva Christina Aguilera is back and they rotate seasons. Us Weekly reported that, in order to be on set and with her man, Stefani will serve as the guest mentor to his team. That's cool for ratings and if it was the producers who came up with that concept, it's brilliant. But will it create tension between the lovers? We get that they are in the honeymoon phase of their relationship. But this could be overkill. Or do they just really need to be around each other that much? Either scenario is a distinct possibility.
The Miranda Lambert factor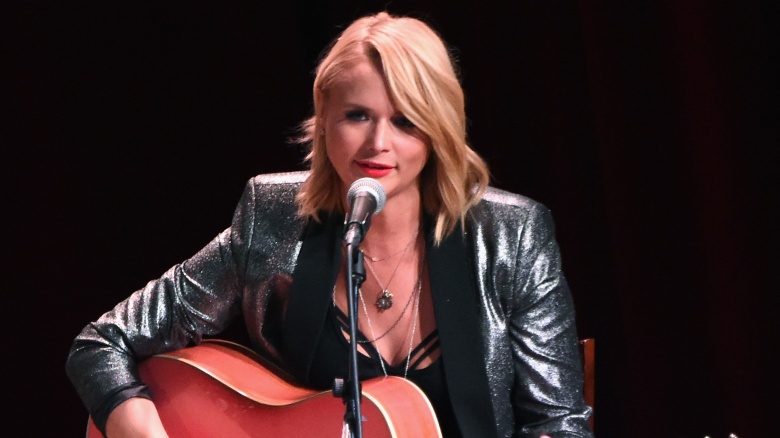 Getty Images
Shelton and wife Miranda Lambert divorced to everyone's surprise last year. While the ex-couple is very friendly towards one another, especially in the social media space, it was odd when Lambert followed Stefani on Twitter. Stefani also liked a Lambert tweet, so they are aware of each other's postings. Is the fact that his ex is keeping tabs on his new love uncomfortable? It could put some undue stress on Stefani's relationship with Shelton, as could the fact that he and Lambert remain so damn friendly.
The novelty is wearing off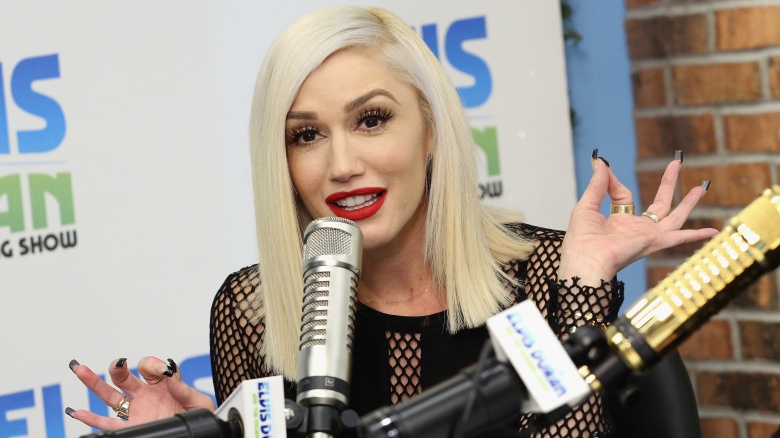 Getty Images
Is the novelty wearing off already? It could be, since it seems like they were both on the rebound hardcore when they got together. They started dating so quickly and after allegations of cheating on the parts of each of their exes. That spells "R-E-B-O-U-N-D." Maybe now that they've had some time to get through the pain of their splits, they are realizing they aren't meant to be. We're waiting to see if they attend the Grammys together. That could be their first major and official red carpet appearance and everything, from their attire to their body language, will reveal the truth. Stay tuned!
She's changing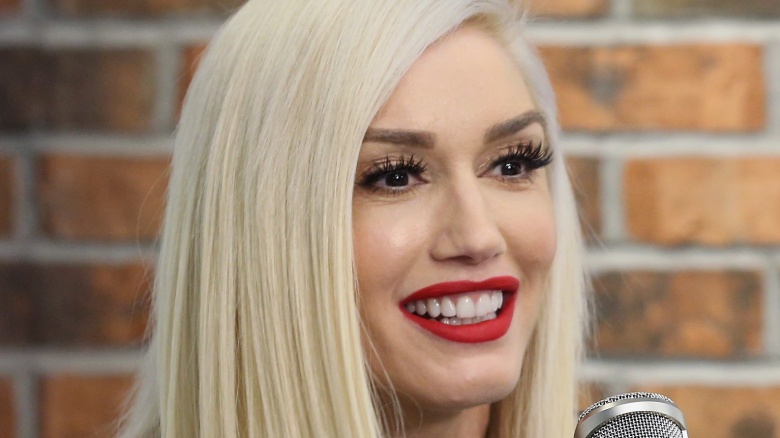 Getty Images
Stefani has been wearing lots of camo! She is super glam and has multiple fashion lines. But since she started hanging out with Shelton, she's been a bit more rough 'n' tumble...like him! Yes, she still rocks her signature, crimson-painted lip and her mega-long nails. But she's also been looking a bit more "country" in denim and dressed down ensembles. Stefani has always had edgy street style and she has worn camo before. But is Shelton taming her? Or changing her? Then again, she did tell Harper's Bazaar, back in 2012, that "I like to make my husband like me more. And he likes it when I'm wearing makeup." Hmm. Maybe it's a relief to be less done up with the country star?