Why Liam Will Regret Moving Back In With Miley
Getty Images
The tabloid rumor mill is buzzing amid reports that Miley Cyrus is moving back in with her ex-boyfriend, Liam Hemsworth. Some are even speculating that they're engaged again after Cyrus Instagrammed a photo of a ring that looks curiously the old engagement ring he once gave her. Who knows what's really going on right now? Seriously, the only thing we think we know is that, whatever happens, Hemsworth is probably going to regret getting back together with Cyrus so soon after their split. Here's why.
Cyrus is still a wild child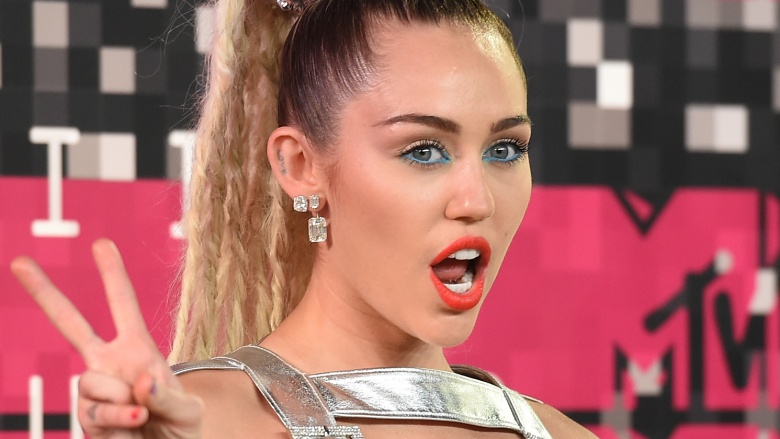 Getty Images
If Hemsworth is hoping that Cyrus has toned down her public persona since their breakup, he's in for a rude awakening. In fact, by all accounts, Cyrus has remind as wild and outrageous as ever. Take the 2015 MTV Video Music Awards, for example, where she showed up in an outfit that left little to the imagination, sang a song about weed, and got into a now-infamous fight with Nicki Minaj. The following month, she gave a candid interview to Rolling Stone, during which she declared that "weed is the best drug on earth" and "Hollywood is a coke town, but weed is so much better. And molly, too." Oh, and just this week, she posted a photo of herself on the toilet to Instagram. That pretty much says it all.
Their relationship didn't work out last time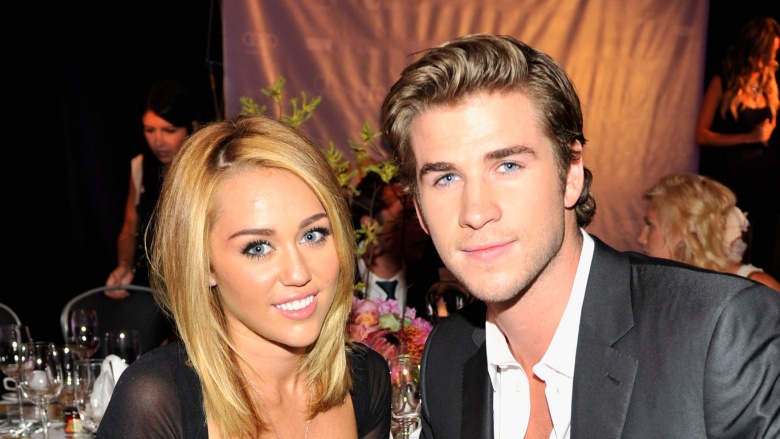 Getty Images
Anyone who has ever gone through or witnessed a breakup knows that, oftentimes, couples will try to get back together. Still, we're a little surprised that Cyrus and Hemsworth are trying to give it another go, especially after some of the comments Cyrus has made about their split. "I was so scared of ever being alone, and I think, conquering that fear, this year, was actually bigger than any other transition that I had, this entire year," Cyrus told Barbara Walters at the end of 2013, about getting engaged at the young age of 19. "I don't ever want to have to need someone again, where you feel like, without them, you can't be yourself ... Now, I just feel like I can actually be happy. I wait for those moments of silence, when I'm just at my house, by myself." Hemsworth, meanwhile, sounded even more cynical in a 2015 interview with Men's Fitness. "You fall in love with who you fall in love with; you can never choose," he said in October of that year. "I guess some people just come with a little more baggage." Yeah. Good luck with that.
Hemsworth will be back in her shadow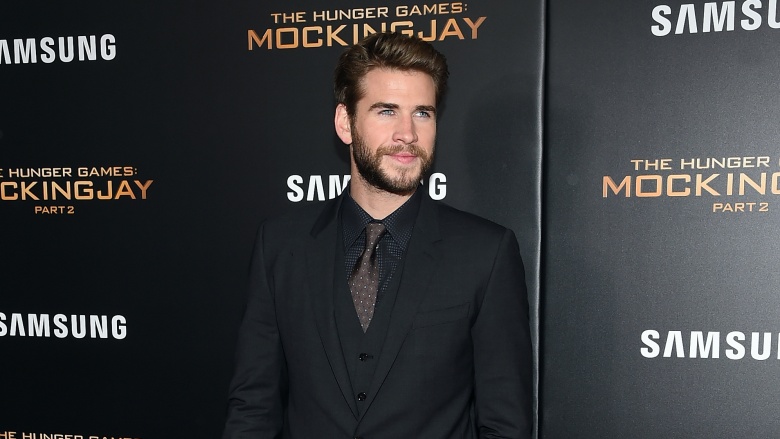 Getty Images
Despite co-starring in The Hunger Games, one of the biggest movie franchises of all time, Hemsworth spent just about his entire relationship taking a backseat to Cyrus' intense popularity and wild behavior. In fact, he became such a silent partner that eventually people couldn't say his name without immediately thinking about his girlfriend. People would wonder, "What's that quiet Aussie doing with that pot-obsessed lunatic?" To make matters even more complicated for Hemsworth, he was simultaneously working to get out of the shadow of his older brother, Chris, who had quickly become a worldwide superstar thanks to his involvement in Thor and the Avengers movies. Which is frustrating for him because...
He's about to have a big year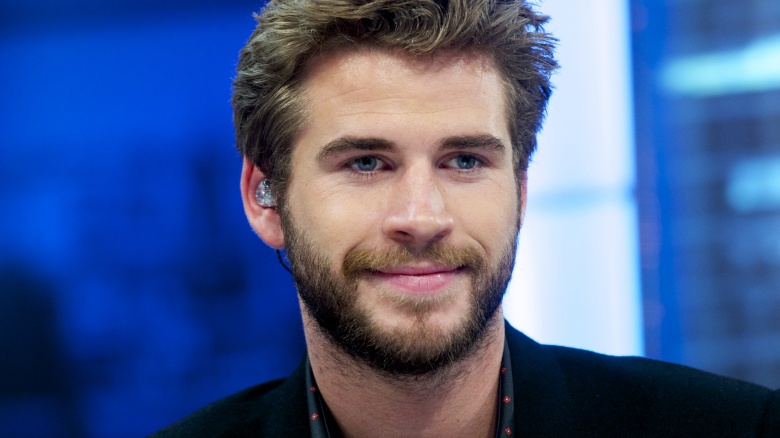 Getty Images
Now that Hemsworth is free from TThe Hunger Games franchise, he has the opportunity to really make his own stamp on Hollywood, and to finally break free from the aforementioned shadows. On the horizon: a co-starring role in the much-anticipated sequel to Independence Day: Resurgence, which is expected to turn people's need for '90s nostalgia into legitimate box office cash. Getting back together with Cyrus may put a damper on Hemsworth's inevitable publicity tour. Instead of telling journalists about how honored he is to carry on Will Smith's legacy, he's likely going to have to field questions about how he and Cyrus are enjoying living together. Even worse...
Independence Day: Resurgence probably won't be good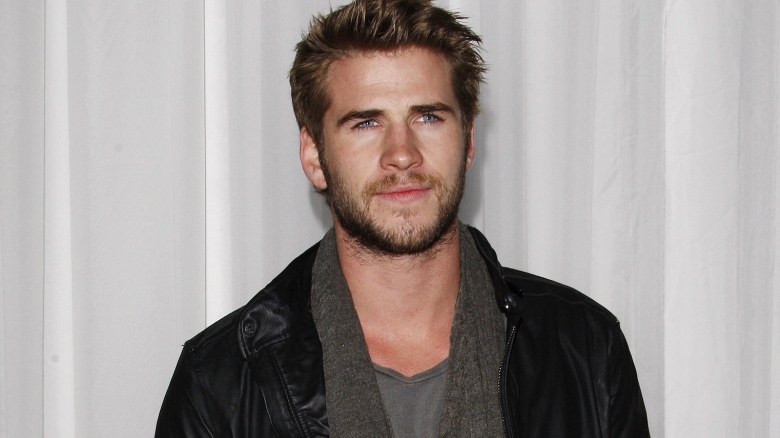 Even when the original Independence Day came out in 1996, most critics and audience members agreed that, despite some cool visual effects, the movie was pretty lame. So it's safe to assume that Independence Day: Resurgence isn't going to be the second coming of, say, Jurassic World, especially after moviegoers giggled their way through its first official trailer. Battling mediocre reviews is one thing. But doing it when you're in the midst of a highly publicized relationship will only make things worse. If ever there was a time for Hemsworth to be single, 2016 would be it.
They're still to young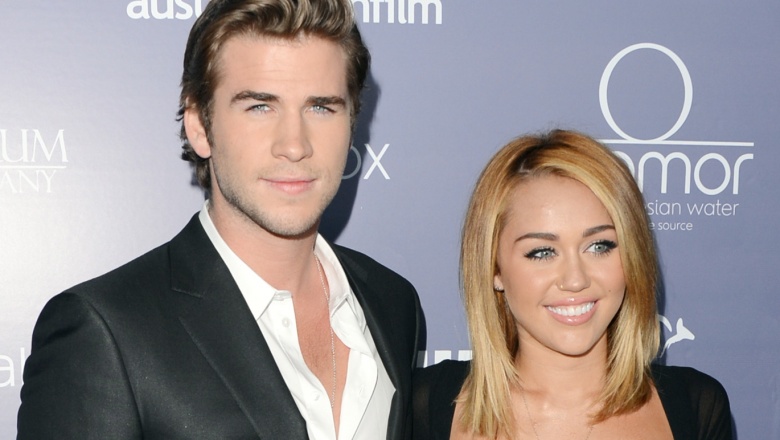 Getty Images
Putting aside careers and past break-ups and, uh, marijuana, people have to remember that, at the end of the day, Cyrus and Hemsworth are still very, very, very young people; Cyrus only turned 23 in November 2015, while Hemsworth just turned 26 in January 2016. Sure, that's older than 19, the year Cyrus got engaged, but not by much. Put it this way: remember what you were like when you were 23 and 26? Yeah. It wasn't pretty.
There are plenty of other fish in the sea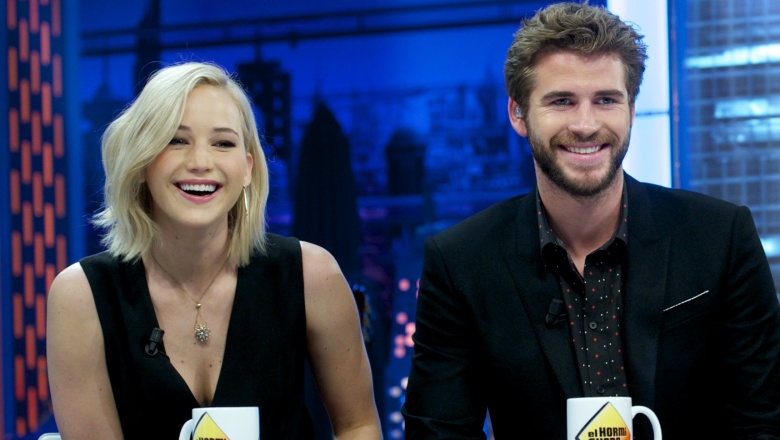 Getty Images
Speaking of ages, Cyrus and Hemsworth are at a point in their lives where the last thing they should be thinking about is settling down. Sure, love is love, and if they're happy, good for them. But considering Cyrus is 23 years old, and has already dated Hemsworth for four years, a little experience outside his world could actually do her some good. Same goes for Hemsworth. To be fair, they both made alleged attempts to date other people; Cyrus briefly hooked up with Patrick Schwarzenegger before dumping him amid cheating rumors, while Hemsworth allegedly hooked up with his Hunger Games co-star Jennifer Lawrence. But to most outside observers, they're still kids, which means they should keep acting like ones for now.
His brother is setting a better example
Getty Images
If Hemsworth is living in his brother's professional shadow, he's probably stuck behind Chris' personal one, as well. Despite achieving major success around age 30, Chris has managed to maintain one of the healthiest and strongest relationships Hollywood has seen in years. He's been married to his wife, Spanish actress Elsa Pataky, for five years, during which they've had three children. The couple also takes time out of their busy schedules to remember how much they love each other. Take a December 2015 Instagram post by Pataky, for example. In the post, Pataky declared, "Every love story is beautiful, but ours is my favourite!" underneath a photo of Pataky and Hemsworth hugging on a beach. Hemsworth, meanwhile, told Entertainment Tonight that Pataky gives him "confidence and makes [him] look good" at the premiere of his new movie, In the Heart of the Sea. Now, that's something to apsire to.