Miranda Lambert's Most Painful Moments Post-Divorce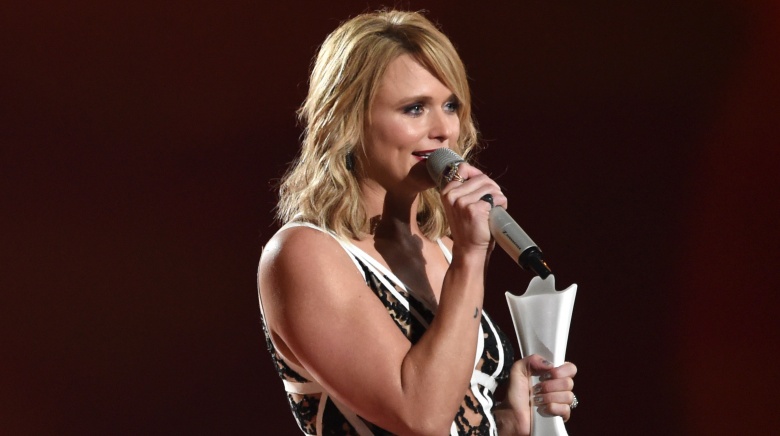 Getty Images
Like any breakup, Miranda Lambert's 2015 divorce from Blake Shelton has been a difficult one, at best. From breakdowns in public to watching her ex move on with a new woman, Lambert's now got enough material to fill her next five country music albums. We've pulled together a few of the most painful moments in Lambert's newly single life.
Lambert Cried On Stage Days Before Divorce Was Finalized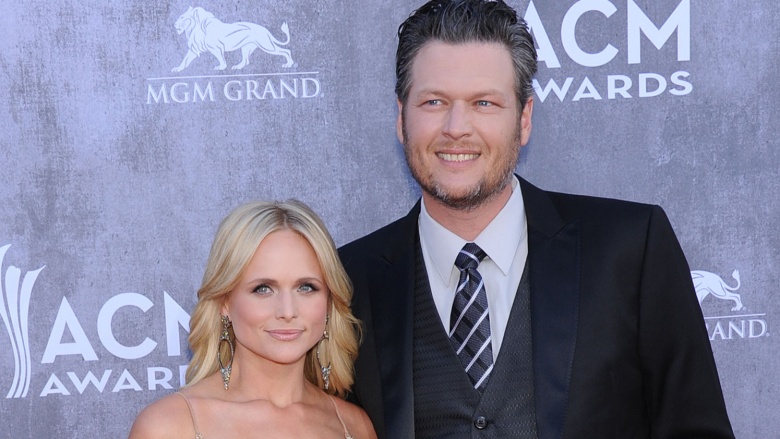 In a moment that could break even the Grinch-iest of hearts, Miranda Lambert was videotaped breaking down in tears during a performance of her most famous song, "The House that Built Me," at a concert in Cheyenne, Wyoming. The song was closely tied to her relationship with Shelton, for whom the song was originally written. Two days later, Lambert and Shelton's divorce was finalized.
Gwen Stefani Confirms Relationship With Shelton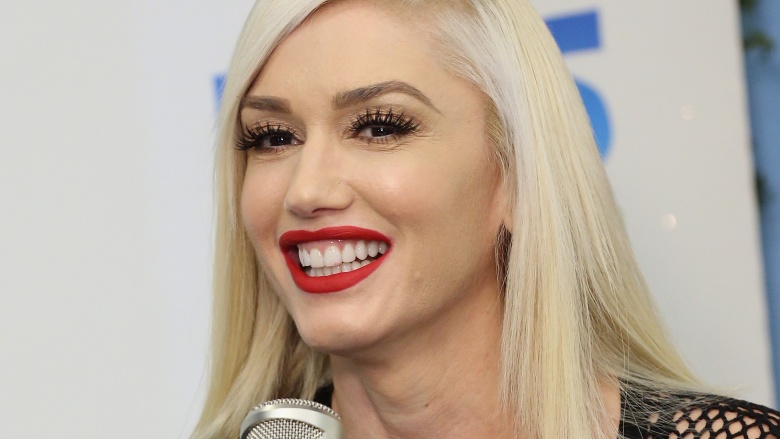 Getty Images
What's worse than going through a breakup? Finding out your ex is dating someone else. That's exactly what happened to Lambert in late-October when rumors swirled that Shelton was shacking up with his Voice co-star, Gwen Stefani. After Shelton and Stefani were photographed together all over Hollywood, a rep for Stefani finally confirmed that, yes, they are dating. To twist the knife further, the confirmation was made the day of the Country Music Awards, at which Shelton and Lambert were both scheduled to appear. And speaking of...
Lambert Avoids Shelton At Country Music's Biggest Night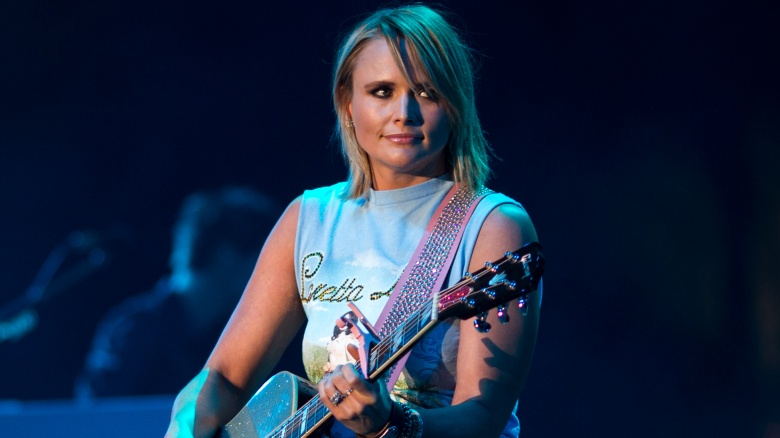 Getty Images
When you're the two biggest stars in country music, it's inevitable that you're going to run into each other at some point in time. Such was the case at the Country Music Awards on November 4, at which Lambert and Shelton were in attendance. Reports claimed the former couple did not interact once before, during or after the show, despite sitting nearby in the front row. However, that didn't stop them from being subjected to awkward jokes about their divorce by co-hosts Brad Paisley and Carrie Underwood or having the unfortunate experience of watching one another perform and accept awards. In one particularly eyebrow-raising moment, Lambert told the crowd she "really needed a bright spot this year" while accepting the award for Female Vocalist of the Year. Awk-ward!
Shelton Tweets About Newfound Happiness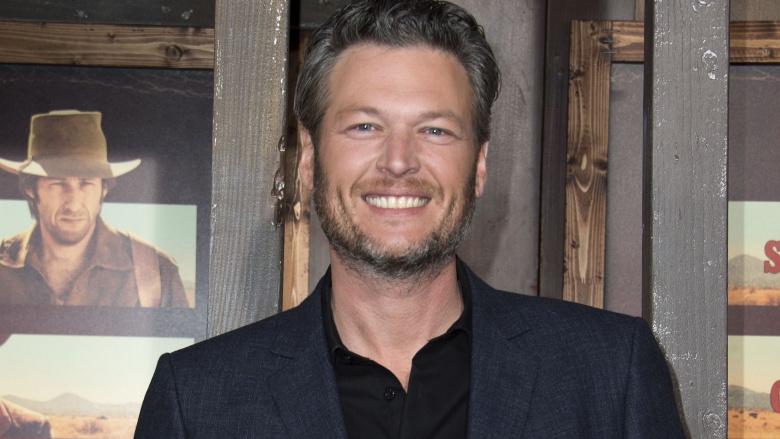 Getty Images
Lambert's big win at the CMAs ultimately took a backseat to the publicity parade created by Shelton and Stefani's budding relationship. Case in point: Shelton's post-CMA tweet, in which he proclaimed there were "so many great things happening in [his] life." Many felt the tweet came as a double-edged sword, with simultaneous praise for Stefani and a dig at Lambert.
Stefani Proclaims "I Love You, Blake!"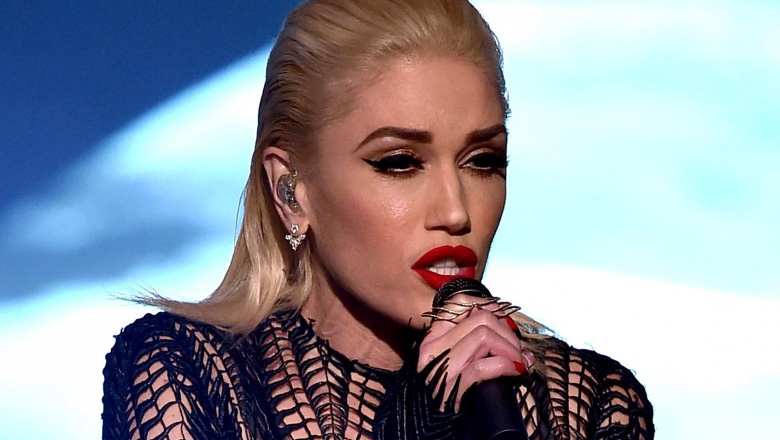 Getty Images
During a red carpet interview with Adam Levine and Entertainment Tonight, Stefani jokingly claimed she "loved" Shelton. Naturally, the press had a field day with the quote, even though Stefani was maybe, probably being tongue-in-cheek. Even Levine felt Stefani dug herself into a hole with that quote, saying, "Context! ... You screwed yourself on that one! I protect you and you do something like that?!" Ugh, Gwen. He's got a point.
Lambert Gives Heartbreaking Interview to Cosmopolitan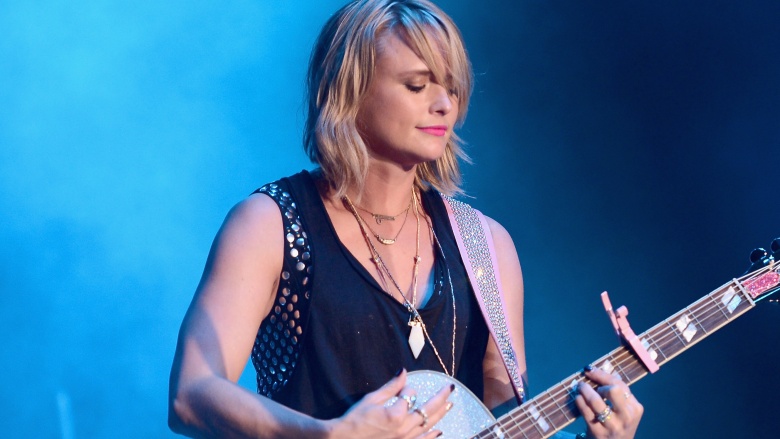 Getty Images
Lambert gave a painstaking and heartbreaking interview for Cosmopolitan's January 2016 issue that touched upon her divorce. "I just want to live a life full of everything," the singer admitted. "Some of that might mean nights on my porch crying, drinking whiskey, and going, 'Man, this sucks right now.' I don't necessarily want to know that I have had really bad, long, lonely nights ahead of me, but I have had some, and I still have a bunch ahead of me." Whether you're Team Lambert or Team Shelton, it's hard not to feel a little bit sorry for her after reading this interview.
Shelton Performs Love Song on The Voice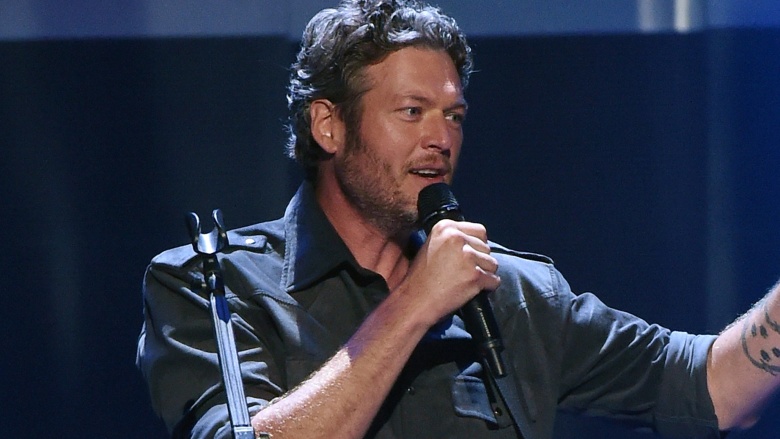 Getty Images
On the December 7 episode of The Voice, Shelton performed the super-romantic single, "Gonna," in front of his girlfriend, Stefani. The song, about winning over a woman's heart, contains such lyrics as " Love ya all night long / Till the crickets stop chirpin'" and "Girl I ain't just flirting, I'm certain / I'm working on a long term plan." (Hey, we didn't write it.) Here's hoping Lambert is more of an American Idol fan.