Things In Kendall And Kylie's Lives That Make No Sense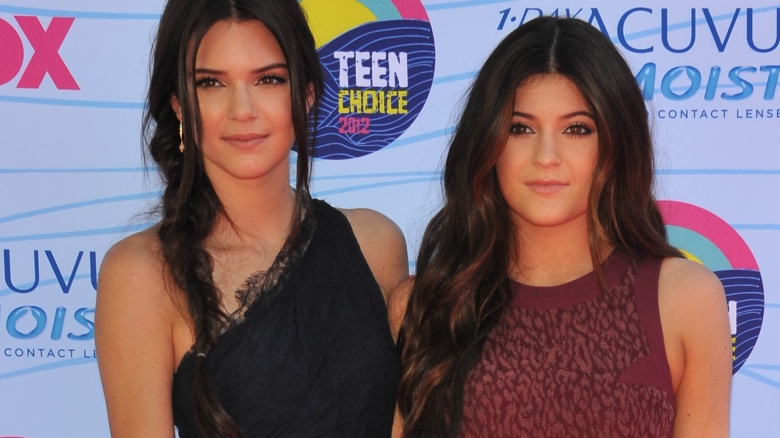 When you're part of the Kardashian family, life can be quite complex, to say the least. It's a mix of the real, as in "reality TV," and the surreal, like the media's obsession with every single move every one of the sisters makes, be it while out and about or on social media. Kendall and Kylie Jenner are merely satellite Kardashians, sharing the same mother with Kourtney, Kim, and Khloe. But their solo and joint existences are just as crazy and well-documented. There are lots of things in their lives that make absolutely no sense. At all.
Their Epic Fight Over A Dress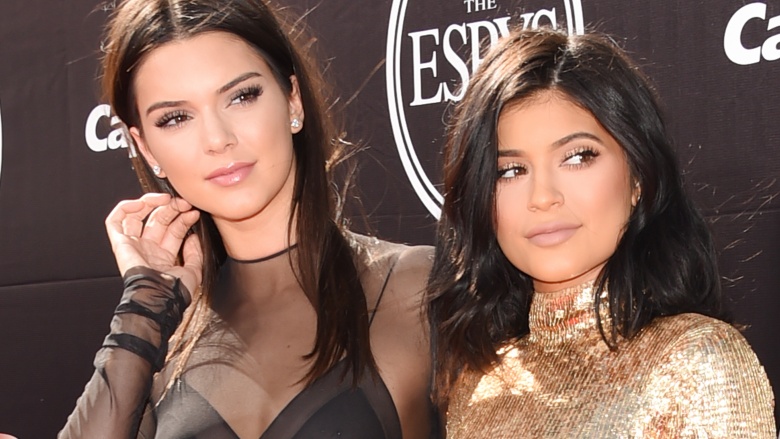 Getty Images
Have you seen their epic fight over the fact that Kendall wanted to borrow one of Kylie's dresses during the EPSY Awards, which aired on Keeping Up With The Kardashians? Kylie told an assistant to stop Kendall from taking the dress out of the house because it was one of her favorites. We're not sure why she couldn't relay that message personally, but...things escalated and got heated between the two siblings. Kendall landed some serious verbal blows, calling her baby sister "the biggest f***ing bitch I've ever met" and telling Kylie's dog that its mother is a c-word. Ouch. It was pretty big fight over something really small, since both sisters can afford any dress they desire.
Kylie's Lips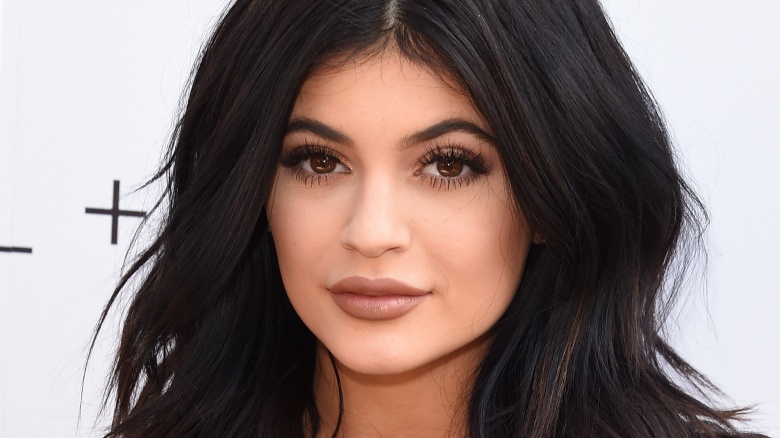 Getty Images
Kylie Jenner has quite an inflated trout pout. The "kompany" line for most of 2015 was that Kris Jenner's youngest child was really talented when it came to painting her pout with matte lipstick and liner. She eventually confessed to getting injections and fillers on an episode of Keeping Up With The Kardashians, all before the age of 18. What teenager gets plastic surgery? That is beyond crazy, and defies explanation, to say nothing of the mixed message it sends the young and impressionable fans that follow Jenner's every move and (sadly) look up to her as a role model.
Their YA Book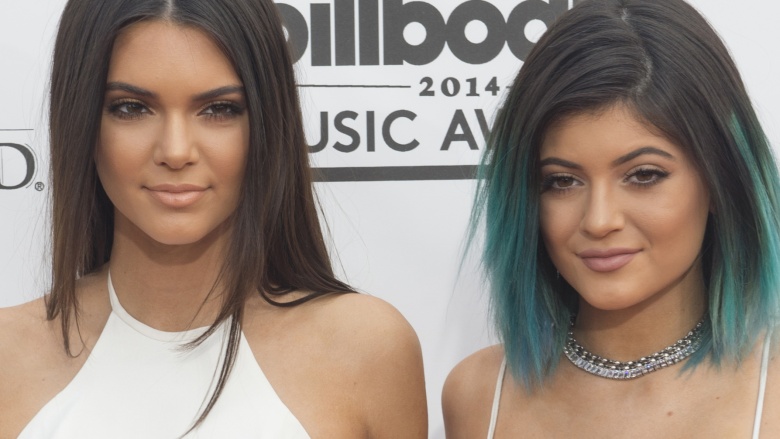 The sisters wrote a multiple subtitle book called Rebels: City of Indra: The Story of Lex and Livia. Our immediate response: Why? Kendall and Kylie don't strike us as big literary types, so we're left wondering why the heck they would want to slap their names on a book penned by a ghostwriter. Oh, right, because the young adult fiction market is a booming one, cornered by vampires and dystopian heroines, and the Kardashians are master strategists. Yes, their fans are young millennials, but the bookish types don't fit their demo at all. The book was a flop and didn't warrant a sequel. Whoever greenlit this idea should be banished from the Kardashian kingdom.
Their Fall 2015 PacSun Commercial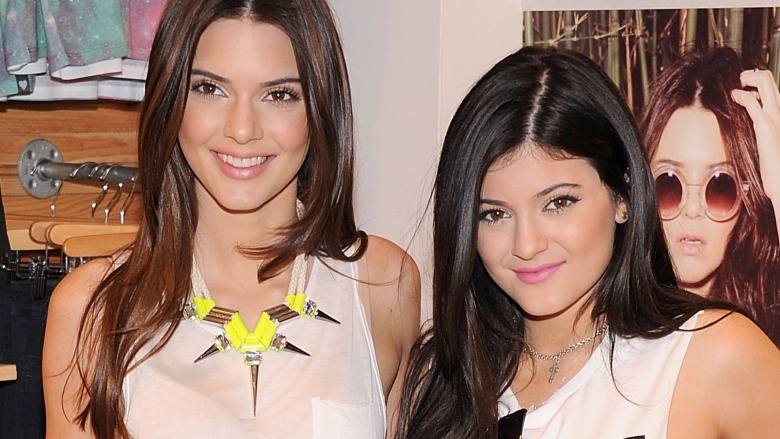 Getty Images
The sisters have enjoyed a multi-year collaboration with mall retailer PacSun, with their branded clothing items. The clothes are actually really cute. However, their Fall 2015 Las Rebeldes collection commercial, which was just under two minutes, was decidedly Southwestern, featuring lots of sweat, fire, and fierce stares. It was totally weird and was wide open to interpretation. We have no idea what was going on in the spot. It's best to move on and not ask any more questions about it.
Their Shared Graduation Party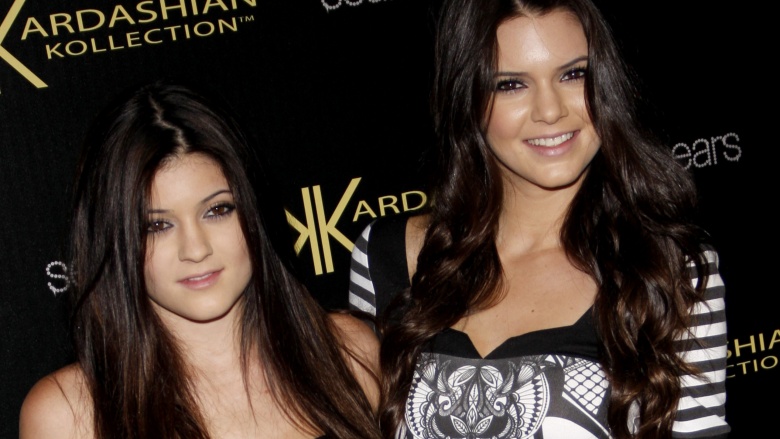 The sisters had a joint graduation party in the summer of 2015, despite not being twins or in the same grade. Okay, that's fine to have a shared celebration. But this was no ordinary, VFW hall fete like the one most teenagers have to mark the milestone occasion of getting a diploma. It was hosted by Ryan Seacrest. There were synchronized swimmers. They all ate donuts. They posed in photo booths with their fabulous friends.
Those Photo Booths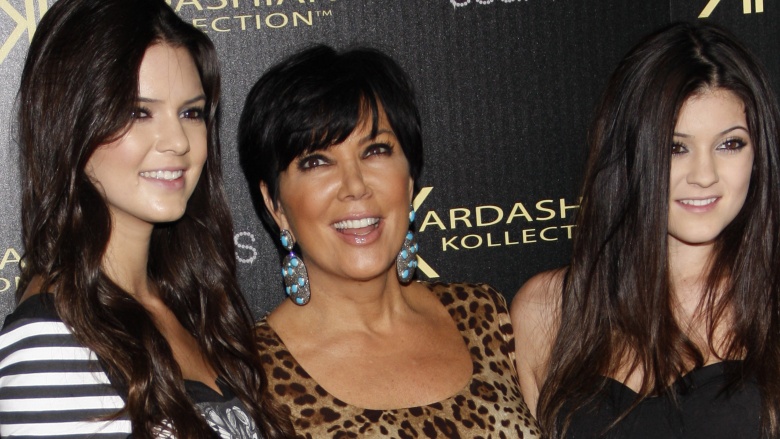 The Kardashian family throws amazing parties. That is never in question. From Kris Jenner's Gatsby-themed 60th birthday bash to their holiday galas, they always do shindigs in high style. But they always have those freakin' photo booths, where they pile too many people in front of the camera, pucker their lips, do the fish pout, blow air kisses, hug each other, and pose, eventually posting the pics on Instagram for all of their minions to see while wishing they had received an engraved invite. Who needs photo booths when there are selfie sticks?