Why Kendall Jenner Is The Only Normal One In Her Family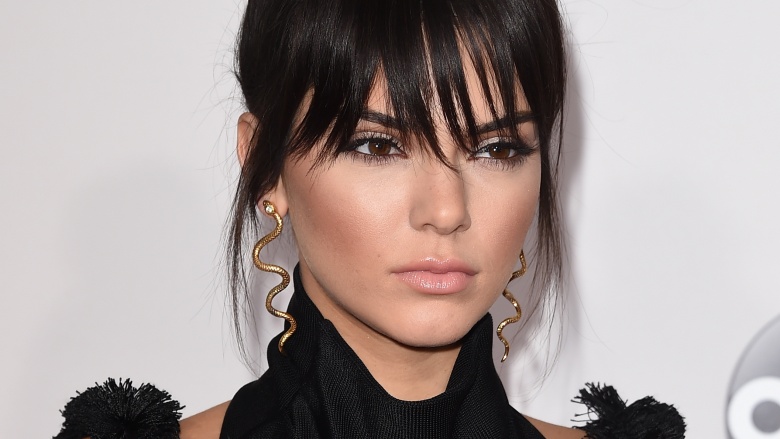 Getty Images
The Kardashian/Jenner clan pretty much claims the top spot when it comes to being reality-TV royalty. Over the years, fans have come to expect nothing less than scandalous entertainment on- and off-screen from the Kardashians—from sex tapes and racy magazine covers to social media wars and relationships that last longer on TV episodes than in real life. Despite the brazen reputation that the famous relatives have earned, there is one member of this blended bunch that just doesn't make the cut when it comes to "keeping up" with the level of drama fans expect from the Kards: Kendall Jenner. Here are some valid reasons why Kendall may just be the only normal member in the Kardashian/Jenner family.
She Says No To Putting Her Love Life On Camera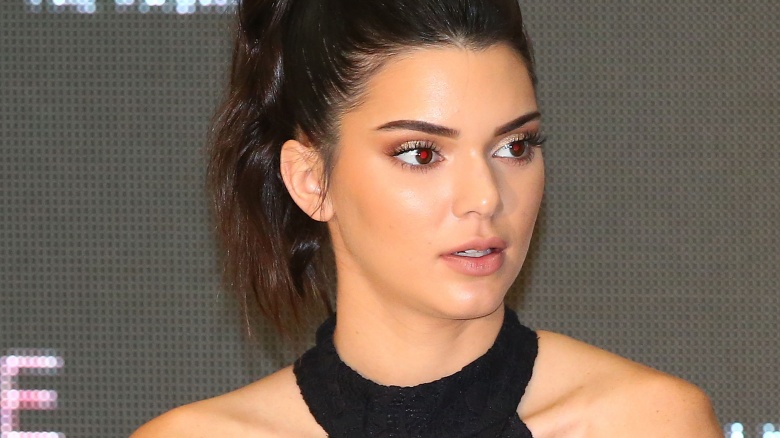 Getty Images
Tabloid rumors claim that Kendall Jenner has dated a slew of Hollywood heartthrobs including Nick Jonas, Michael B. Jordan, and even Orlando Bloom. But unlike siblings Kim, Khloe, Kourtney, Kylie, and (yes, remember) Rob, the last thing that Kendall wants to do is put her romantic relationships on display for the masses to see, which is completely unheard of for a member of the Kardashian clan. This is the family that's made a fortune off of rolling the cameras and showing their private lives to the world. And how can fans forget the spinoffs that Keeping Up With the Kardashians produced to chronicle Khloe Kardashian and Lamar Odom's now rocky romance and the up-and-down spiral of Kourtney Kardashian and Scott Disick's failed relationship? And let's not forget Kylie Jenner and Tyga's very public PDA on social media. In a recent interview for ET during the latest New York Fashion Week, the KUWTK star explains "It's not always easy, but I don't know, I just like to keep my private life private." Kendall is definitely straying from the pack in this area.
She Isn't Firing Back At Her Haters Like Her Other Siblings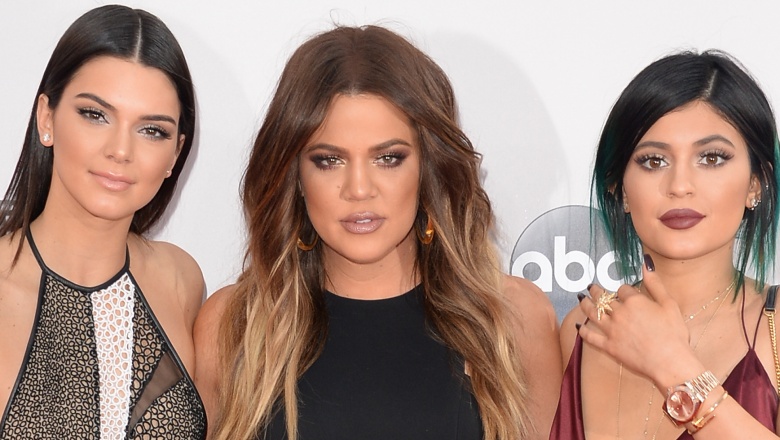 Getty Images
Drama is never far away from the Kardashians, and they've made plenty of celebrity enemies—resulting in some of the most-talked-about celeb feuds. And the Kardashian/Jenner family is quick to jump in when a member of the clan is threatened. Most recently, Kylie Jenner has been the one receiving and throwing shade. She's been trading snaps via social media with boyfriend Tyga's ex, Blac Chyna, and even Khloe stepped in on Instagram and Snapchat to add fuel to the fire. Fans can't forget Kim Kardashian's feud with Amber Rose, who was previously linked to Kanye West and just happened to get involved in the Blac Chyna vs. Kylie and crew feud. The list of A-listers that have issues with the Kardashians goes on and on. Even so, Kendall Jenner hasn't really been the subject of any long-standing, celebrity squabbles. In fact, it seems the only feuds that Kendall is linked to are with her sisters, which is pretty normal considering the amount of stars that have taken shots at the Kardashians.
Kendall Hasn't Drastically Altered Her Appearance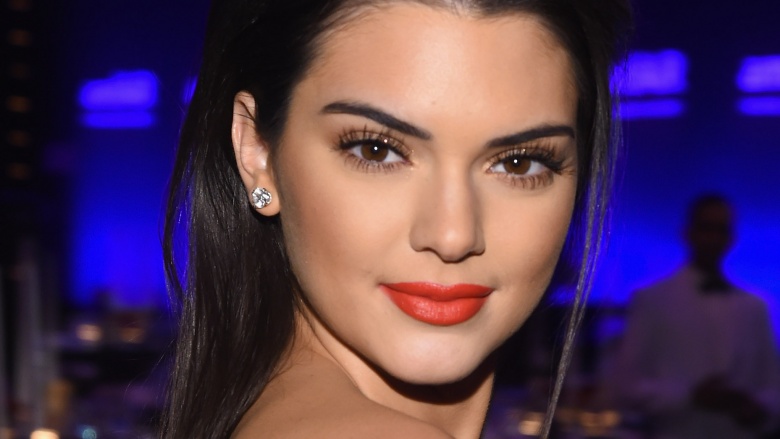 Getty Images
When it comes to the Kardashians, there is a lot of speculation as to whether or not their looks are attributed to "good genes" or if plastic surgery enhanced some of the Kardashians' assets. Rumors still circulate on whether or not Kim Kardashian's butt is real or fake, and some members of the tribe have been outed as having a little nip and tuck—like Kylie, who finally confessed to getting lip injections for her signature pout. Kendall has seemingly steered clear of the knife. According to reports from Life & Style, a source reveals "Kendall has strict rules in her contracts about steering clear of fillers and Botox and any other surgical enhancements that could distort her natural beauty." For the sake of her career, it's understandable that Kendall won't be following in her family's footsteps to enhance her features.
She Hasn't Been Subject To A True Kardashian-Family Intervention...Just Yet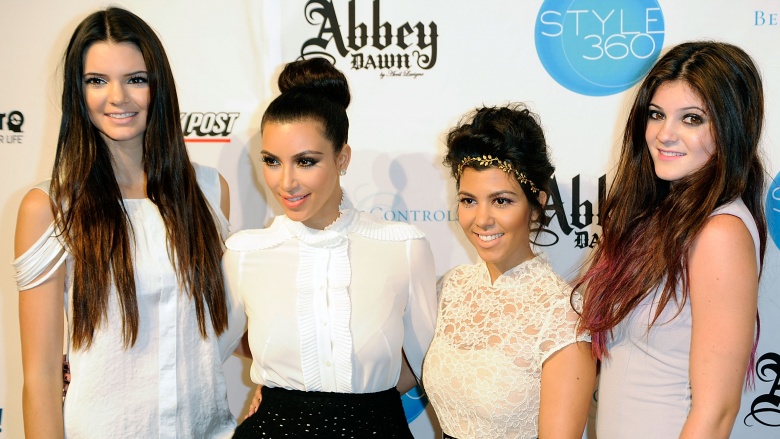 Getty Images
It's no surprise that most members of the Kardashian/Jenner family—and even some ex-members—have been ambushed with an intervention at one point or another while the cameras were rolling. Viewers know the infamous blowouts that happen between Kim, Khloe, and Kourtney, as well as the arguments had over Lord Disick's drinking habits and the sit-down conversations about Rob Kardashian's weight. And behavior off of the show raises eyebrows such as Kylie Jenner's relationship with Tyga. While fans are drawn in by the spectacle, Kendall has not made ratings rise with any salacious acts on camera. The most gossip-worthy thing that the model did as of late is post some racy Instagram pics. She recently posted a photo of herself on Instagram with her nipple almost exposed—though covered by an x emoji—to celebrate getting 40 million followers. The young model's images don't even compare to some of the other photos posted by her siblings, especially younger sis Kylie. It seems like Kendall is the only one that won't need a Kardashian-style intervention anytime soon.
Kendall Trades The Reality-TV Limelight For A Solo Career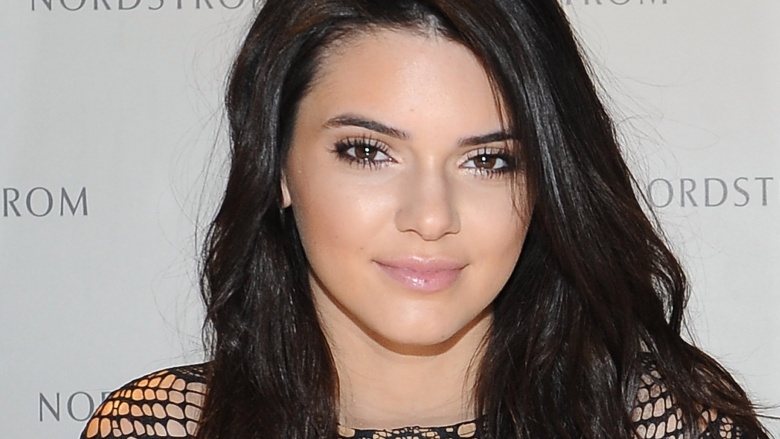 Getty Images
The 20-year-old reality star has done the one thing that most of the Kardashians have yet to do, and that's attempt to step out of the limelight of KUWTK. Kendall wants to be known for something other than being the second to youngest child in this famous family, and she wants to do things on her own. For years, she has been working to establish a modeling career and put some distance in between herself and the Kardashian reputation. And the Wilhelmina model has achieved an amount of success that reportedly even has Kim green with envy. Kendall recently secured a spot on Forbes' Highest-Paid Models of 2015 list, raking in an whopping $4 million in estimated earnings. Obtaining contracts with Estée Lauder and Calvin Klein, Kendall is taking over the fashion scene. The "it girl" is also walking in this year's Victoria's Secret Fashion Show alongside the likes of Joan Smalls and pal Gigi Hadid. Kendall is proving that her star power extends beyond the realm of reality TV.
Kendall Jenner Ditched Her Last Name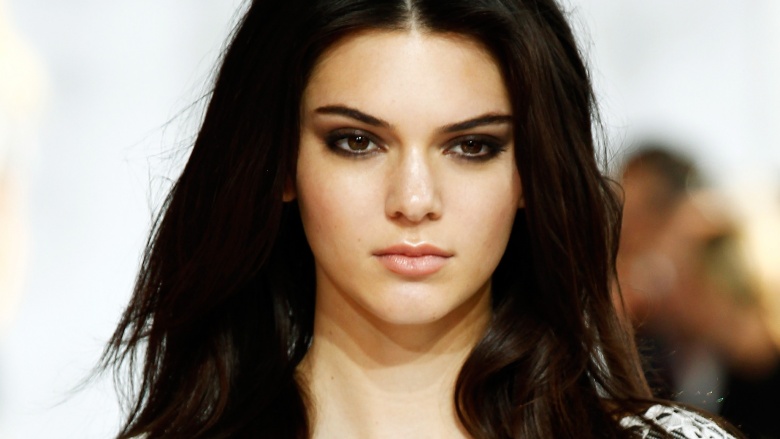 Getty Images
Where older sisters Kim, Khloe, and Kourtney have thrived off of the Kardashian namesake, Kendall Jenner quickly ditched her association with the Kardashians at the age of 18. The name was apparently a hindrance to the young model, and reportedly Kendall dropped her last name to help her pursue a high-fashion modeling career. In an interview with Teen Vogue, Kendall explains "People didn't want to take a chance on me, I think because I was sort of known. They were a little bit on the fence about it. Some people might think that what I've done before made it easier for me to get jobs, but it was actually a disadvantage. I had to work even harder." As simply "Kendall," she joins the ranks of other single-name celebrities. After about a decade of being on Keeping Up With the Kardashians, it's a wonder that she is the only Kardashian or Jenner that's fully gotten rid of the name.