Celebrities Who Ruined Their Families' Lives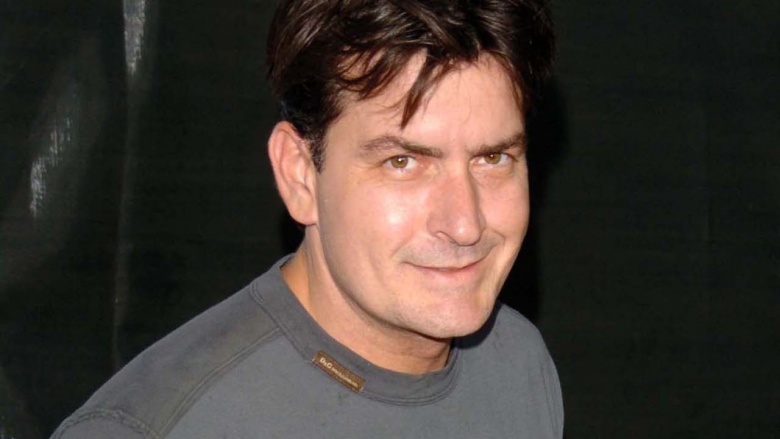 Celebrities who make terrible decisions often don't suffer the consequences alone. These stars' poor choices—some accidental, some deliberate—didn't damage just their own careers and lives, but also took down their own families as well. Seriously, these are enough to make you wish blood was actually thinner than water.
Nick Hogan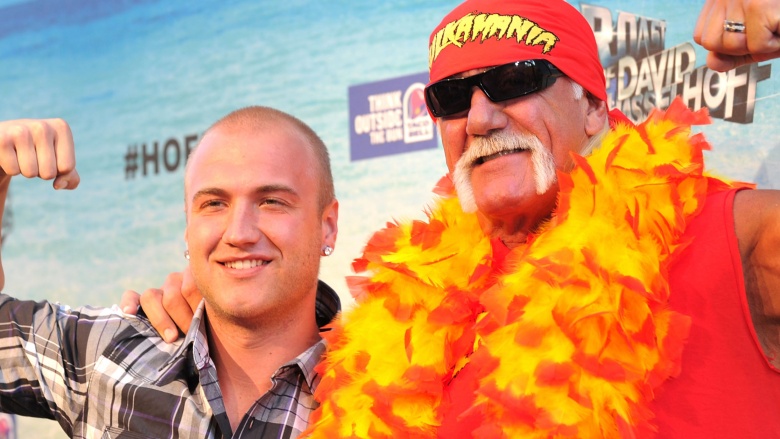 Getty Images
The Hogan family was relatively drama-free (except for their Hogan Knows Best antics) for a long time. Sadly, that ended on Aug. 26, 2007, when Hulk Hogan's son Nick drag raced with his best friend, Marine veteran John Graziano, as his passenger. Nick crashed, escaping with minor injuries, but Graziano was left with permanent brain damage and will require 24-hour care for the rest of his life. The fallout doesn't end there: in October 2007, Linda Hogan filed for divorce from Hulk, citing irreconcilable differences...then moved on with one of Nick's best friends, Charley Hill, who was 19 years old to her 48. That cougar has some claws.
Tyga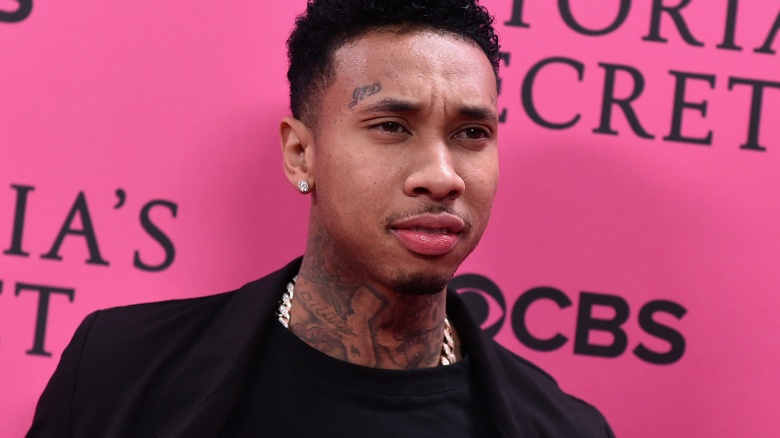 Getty Images
Tyga had a fiancee in Blac Chyna. He also had a child with her, son King Cairo. Both Blac Chyna and Tyga had friendships with the Kardashians...and that led to the demise of their relationship. Blac Chyna, once BFFs with Kim Kardashian, watched Tyga ditch her for then-17-year-old Kylie Jenner. Tyga initially denied the dating rumors, only officially coming clean once Jenner turned 18.
Jon Voight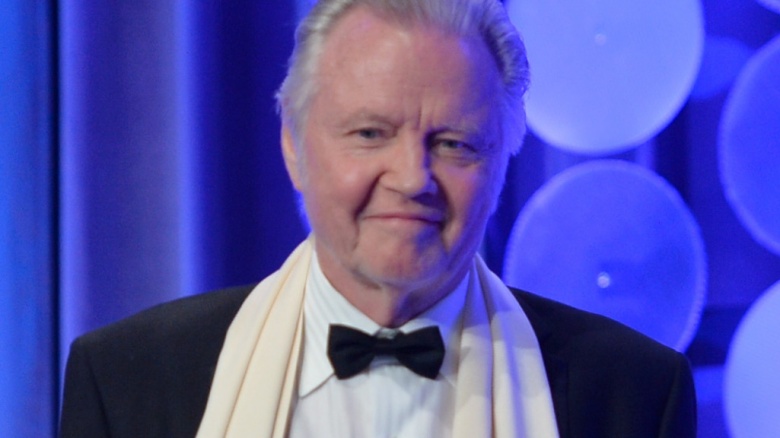 Getty Images
Angelina Jolie's been estranged from her father, Jon Voight, for most of her adult life following his cheating on her mother, Marcheline Bertrand. Despite their differences, Bertrand reportedly wanted Jolie to maintain a relationship with Voight. Jolie tried to create one when she got Voight cast as her on-screen father in Tomb Raider. The goodwill didn't last: in 2002, Voight told press that Jolie had "serious mental problems," leading to a longstanding and public rift. That rift included gems like Voight telling press all about Jolie's daughter, "Shakira," despite her actual name being Zahara, as well as Voight being in the dark about Jolie's double mastectomy in 2013 until after he read her New York Times editorial. Voight was also persona non grata at Jolie's wedding to Brad Pitt. Talk about daddy issues.
Woody Allen (And Maybe Mia Farrow)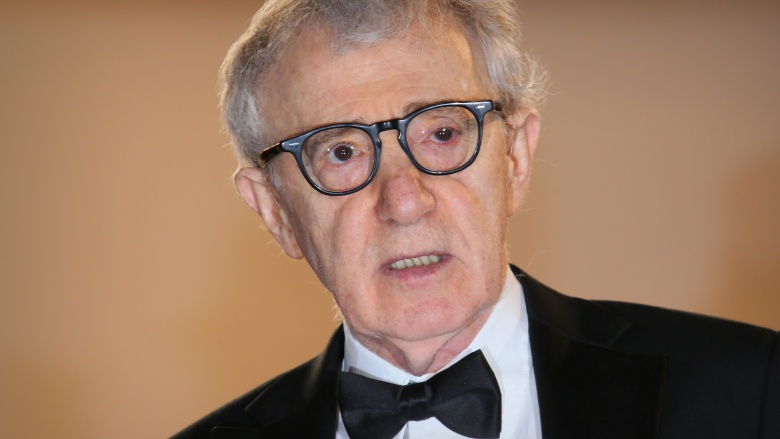 Around 1980, Woody Allen began a decade-long relationship with his then-muse Mia Farrow. Though they never married, 10 years later, Allen took the serious step of formally adopting two of Farrow's adopted children, daughter Dylan and son Moses. But then it got creepy: Farrow claims that in January 1992, she found nude photos of her adopted daughter Soon-Yi Previn at Allen's home, revealing that he was in a relationship with Previn, whom he went on to marry in 1997. (When they began their relationship, Allen was 56 to Previn's 21.) A bitter custody battle followed Allen and Farrow's breakup, with Farrow attempting to nullify Allen's adoptions of Dylan and Moses, a motion that court denied. Farrow also alleged that Allen sexually abused Dylan, an allegation Allen and the rest of his family have adamantly denied.
Whitney Houston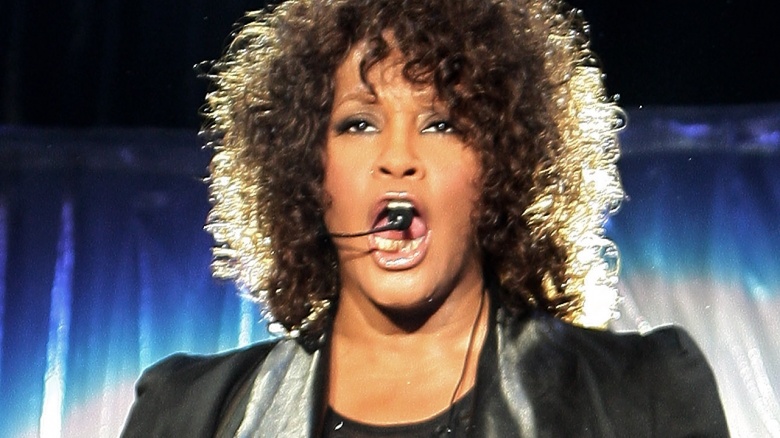 Getty Images
Whitney Houston battled lesbian rumors for years until she married Bobby Brown. Because of his bad boy reputation, Brown is often blamed for corrupting then-America's sweetheart Houston in her prime, though Houston's own brother, Michael Houston, told Oprah that he introduced the singer to drugs in the 1980s—before she even met Brown. The world got a close look at the couple in 2005 when their short-lived reality show, Being Bobby Brown, premiered, depicting the couple's often-erratic behavior. Insiders claim that Houston pressured Brown into filming the series that ultimately chronicled their decline.
Further issues occurred in Houston's life. Her unofficial adoption of Nick Gordon, who she raised for 10 years alongside daughter Bobbi Kristina Brown, earned a bit of side-eye and raised brows. Tragically, Bobbi Kristina also allegedly took up her parents' bad habits and reportedly struggled with addiction and abuse at Gordon's hands before her untimely death in July 2015 after being found in bathtub—a passing eerily similar and as tragic as her mother's.
Charlie Sheen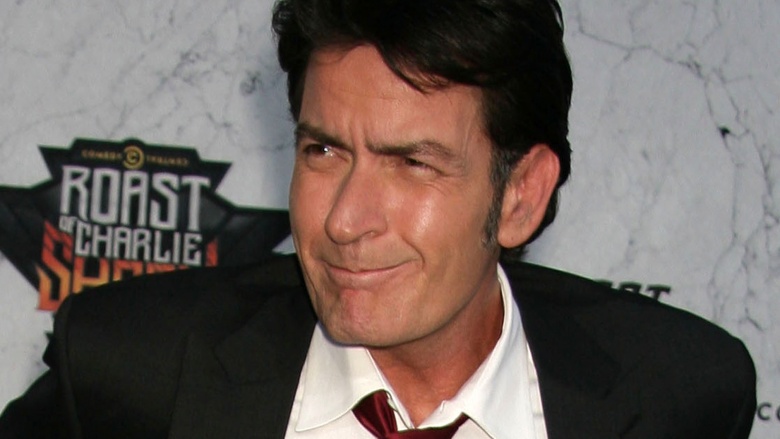 Charlie Sheen married Denise Richards in 2002, and the pair raised daughters Sam and Lola together. In 2006, the couple divorced, citing the ever-reliable "irreconcilable differences," and Richards filed a restraining order against Sheen, alleging that he made death threats against her. The couple fought a three-year custody battle, but finally came to an amicable agreement in 2009.
Sheen married Brooke Mueller in 2008. On Christmas 2009, Sheen was arrested on suspicion of spousal abuse, and the couple divorced in November 2010. In March 2011, police removed Mueller and Sheen's two children from his home. After another allegedly drug-fueled incident in 2013, Richards was granted temporary emergency custody of Sheen and Mueller's sons. When Sheen moved on yet again and became engaged to adult film actress Brett Rossi in February 2014, he and Mueller soon joined forces against Richards, with Sheen tearing into the former model on Twitter. Ugh. No one is #winning here.
Joan Crawford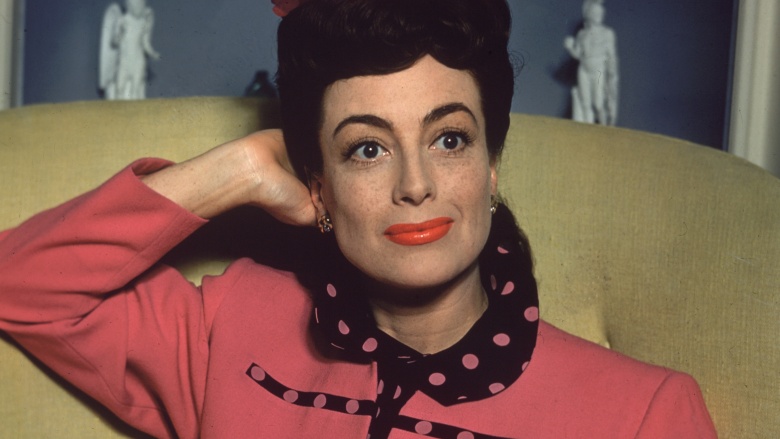 Getty Images
Joan Crawford's adopted daughter, Christina Crawford, wrote the first quintessential Hollywood tell-all with Mommie Dearest in 1978 about her alleged abusive upbringing. However, it's unclear who the villain of the story is, because two of Joan's other adopted children, Cathy and Cindy, dispute the tales in the tome. So does Joan's ex-husband, Douglas Fairbanks, and actress pal Myrna Loy. In Charlotte Chandler's Not The Girl Next Door book about Christina Crawford, Cathy says, "[Christina] had her own reality...I don't know where she got her ideas. Our Mommie was the best mother anyone ever had."
Still, Joan wasn't without her faults: she was a reported alcoholic who went through four husbands and countless affairs. Christina also claims that Joan told her that her birth mother died in childbirth, which was false—and Christina never learned the truth until the 1990s when both her biological parents had already passed away. Ouch.