Reasons Gwen And Blake's Relationship Is Totally Fake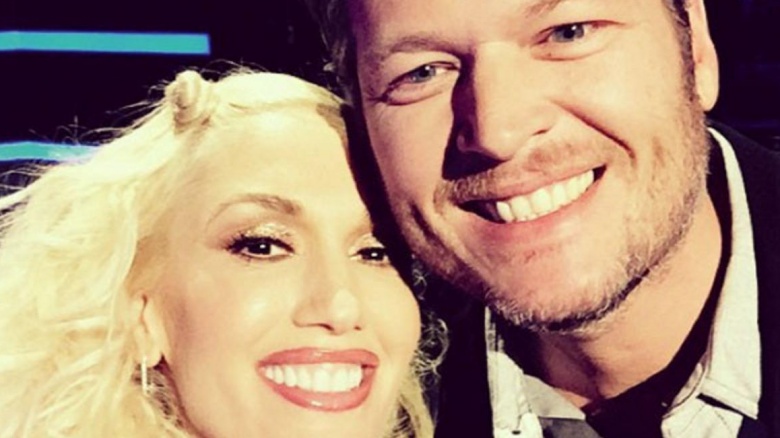 Gwen Stefani and Blake Shelton confirmed their romance only a few days ago, and there's plenty about the relationship between the two coaches from The Voice that we don't know. But what we do know is this: "Sheltani" is the hottest celeb topic and it's burning at a fevered pitch. Everyone is talking about them; even their Voice co-star Carson Daly weighed in and discussed the romance on the Today show. While a photo of the singers holding hands after the CMAs surfaced and served as the first "official" photo of the couple, here are the reasons that this relationship might be completely faked—a "fauxmance," if you will.
Gwen Alluded To It Being A PR Stunt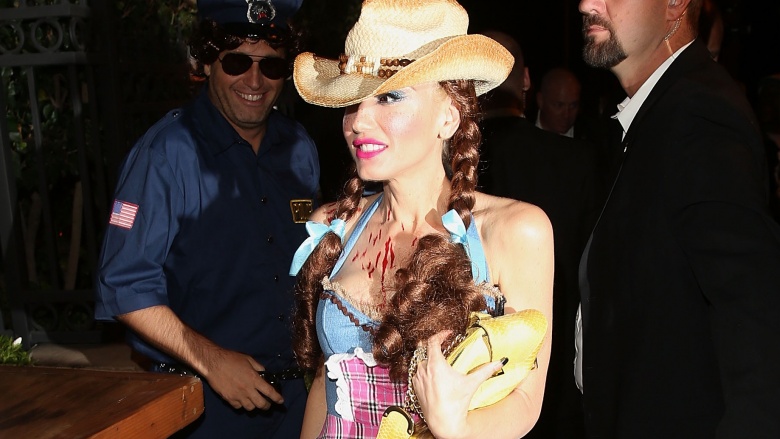 Getty Images
Stefani did an interview with Ryan Seacrest after the first photos of she and Shelton canoodling on Halloween surfaced. She played coy and wouldn't confirm or deny the romance, instead calling the country crooner "hot." She also alluded to all the gossip about the romance and the leaked photos being part of an elaborate publicity stunt launched by the TV network, saying, "I think that NBC did that. Two divorced people at the same time." Either she was trying to throw the radio host off the scent or she was slyly laying her cards on the table and revealing the truth. Maybe that was a coded message to her ex-husband Gavin Rossdale, who might be reeling from her moving on to a new flame so quick after their split.
The Voice Needs A Hit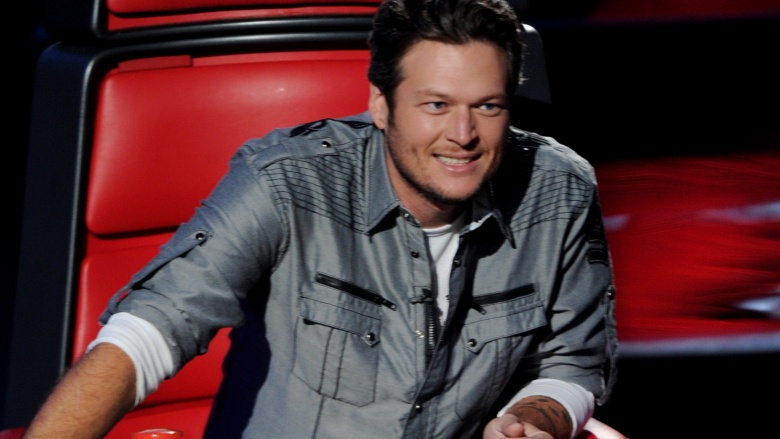 Getty Images
The Voice has been a solid, ratings-grabbing show for NBC. Still, the reality talent competition has failed to produce a superstar. The series coasts on the strength of the chemistry, banter, bickering, and bromance between its coaches; it's more about the dynamic between the celeb coaches than the coaches' relationships with the wannabe contestants. Since the show is in its ninth season, it needed a little boost. While the producers haven't been able to make dreams come true for its own American idols, they can manufacture a romance between the stars. The Stefani-Shelton romance has our rapt attention and we want to tune in to see them flirt onscreen. Kudos to The Voice's puppet masters who might be behind this relationship, which should translate to ratings gold.
Gwen Needs A Hit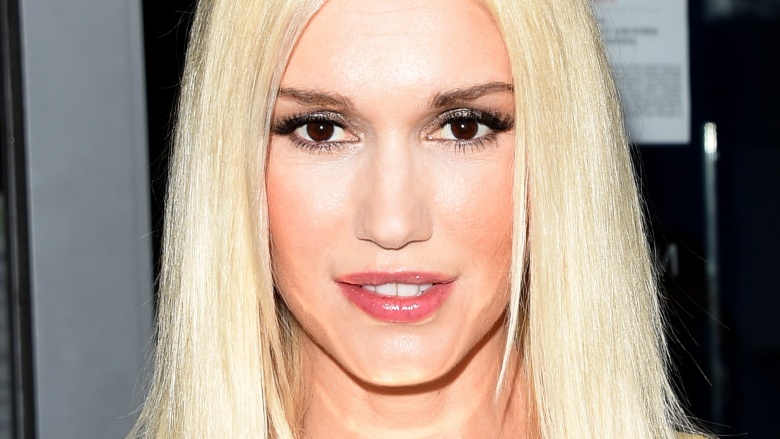 Getty Images
Once a mega hot, hit-making "Hollaback Girl," Stefani's music career has cooled significantly. She released several singles from her forthcoming third solo album, and they all landed with a thud. She's slowly getting her musical mojo back, as her split with Bush frontman Gavin Rossdale appears to have lifted her writer's block. Her new single "Used to Love You" has been well-received. Add a new boyfriend who is well-liked in the celeb community and adored by civilians, and Stefani suddenly has all the necessary ingredients for success and reawakening the public's interest in her music.
Blake Needs An Image Boost
During Hollywood's Golden Age, PR departments were famous for manufacturing romances for gay actors like Tab Hunter and Rock Hudson and leaking fake stories to the media in order to deflect attention from rumors of their homosexuality. Since Shelton and ex-wife Miranda Lambert were the first couple of country, their split put some dings in his leading man armor. He's generally a likeable chap. But having him romance a co-star reminds fans and the American public that he's a heartthrob—one whose charms a gorgeous, high-fashion, newly-minted divorcee could not resist.
It's Too Soon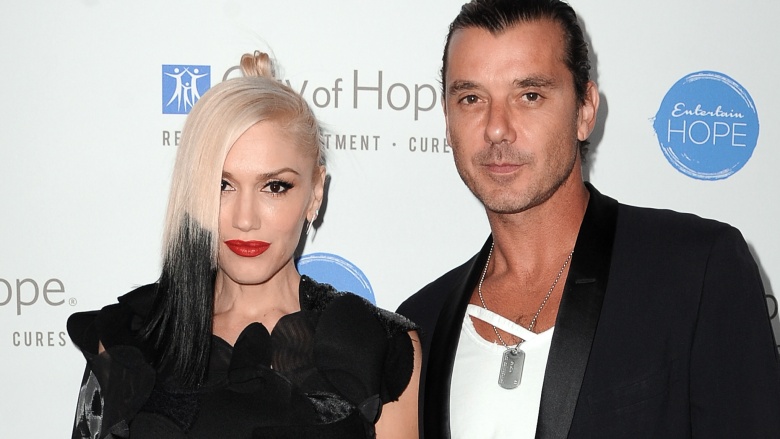 Getty Images
Shelton and Lambert split in July. Stefani and Rossdale, her husband of 13 years, split in August. While both may have been looking to end their respective marriages for quite some time, it's still a really quick rebound. Perhaps a little too quick?
Going Rogue?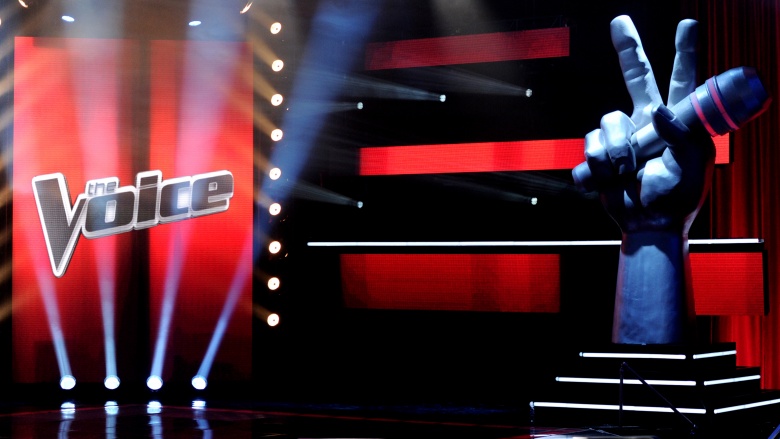 Getty Images
Wouldn't it terrify the producers of The Voice if these two stars went rogue, and got together unchecked and on their own? There are millions of dollars at stake based on the chemistry of the coaches. If "Sheltani" has a brutal breakup, it could shake the show's foundation. There is no way the show's top brass would allow that to happen, so that's possibly another reason the powers-that-be have created this "showmance." If they are behind it, then they can control it.