Why Gigi Hadid And Joe Jonas Were Doomed From The Start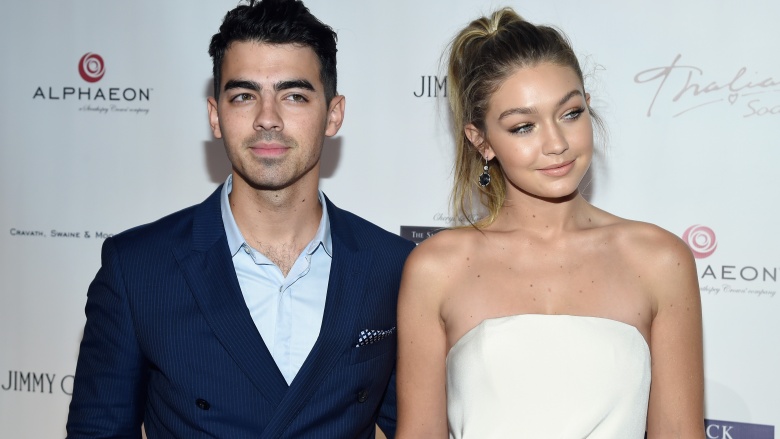 Getty Images
Another celeb couple is donezo. Supermodel-in-the-making Gigi Hadid and (sometime) pop singer Joe Jonas have broken up. Go ahead, get your tissues so you can shed an obligatory tear. Hadid and Jonas were only a couple for, what, like five minutes? Actually, they were dating for about five months, with a source telling Us Weekly that their busy schedules sank the romance. The breakup was reportedly amicable and the pair will remain friends, since all celeb couples say that when things go kaput. Now that the relationship is over, we're sure both of them will move on and find someone else quickly. But here are the reasons that Hadid and Jonas were doomed to fail from the start.
She Was On The Rebound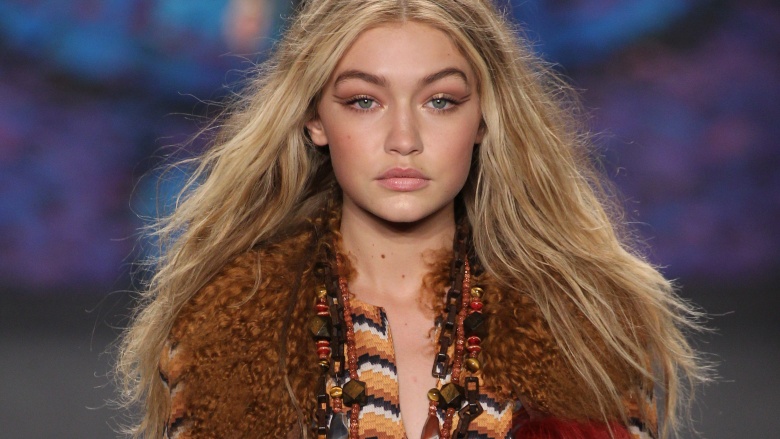 Hadid was on and off with the flaxen-haired Aussie pop singer Cody Simpson for approximately two years, according to PEOPLE. They split and reunited, and split again in May 2015. Simpson noted that Hadid's increasing fame became uncomfortable for him, since she was surrounded by the paparazzi and their private relationship became public fodder. Hadid took up with Jonas in June, before the corpse of her former relationship even had a chance to go cold. So, yeah, she was on the rebound from her first love and that's always a rocky way to launch a romance. It's also the biggest reason this relationship didn't stand a chance.
She Is Super Young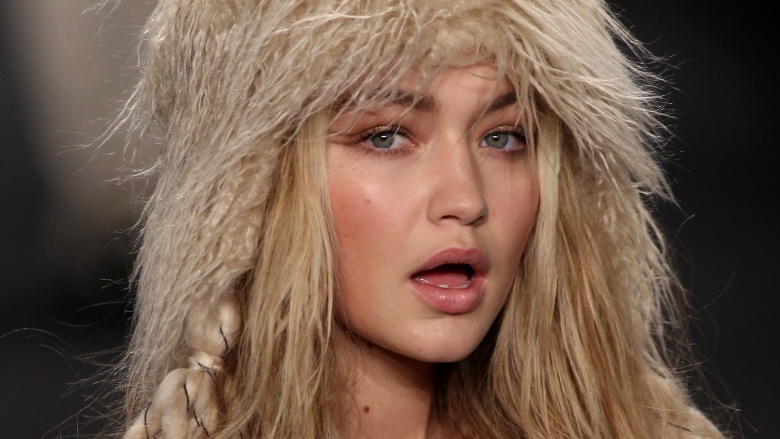 Hadid is 20 and Jonas is 26. She is super young and barely has any dating (or life) experience. It didn't seem like her romance with the singer would be something that would lead to marriage. There didn't appear to be any explosive passion surrounding them either, based on their rather tame Instagram pics. It never felt like it was on track to be this serious, life-changing, majorly legit relationship. They are on such different paths that their shared lane couldn't help but diverge.
Her Career Is Blazing Hot; His Isn't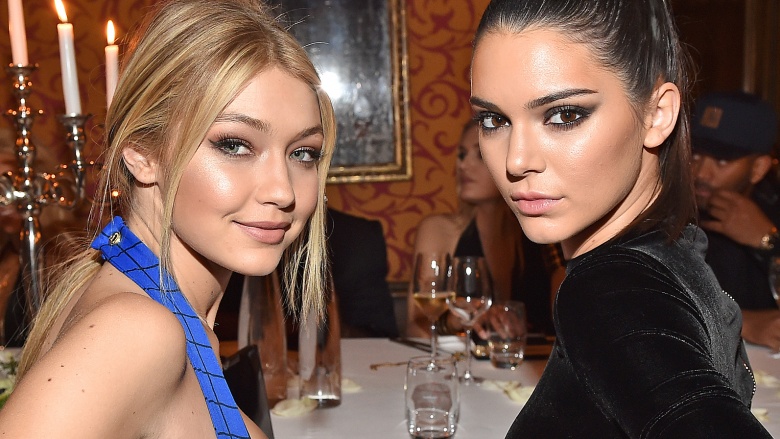 Getty Images
Hadid, along with Kendall Jenner, is the hottest property on the modeling scene. We're talking a Cindy Crawford level of supermodeldom. She just bagged a spot walking in the Victoria's Secret Fashion show, which is a huge get for a rising runway strutter such as herself. While Jonas congratulated her via social media before their split became known, it's worth a mention that his career has cooled significantly since his Jonas Brothers heyday. Hormonal teenage girls aren't chasing him from his car to his hotel or wringing their hands and gnashing their teeth over him any longer, as is the case for most boy banders as their female fanbases mature. Sure, Jonas has his new band, DNCE, but that's fledgling at best. Professionally, he's starting over while she's nearing the top.
He Is A Serial Dater Of Models And A-Listers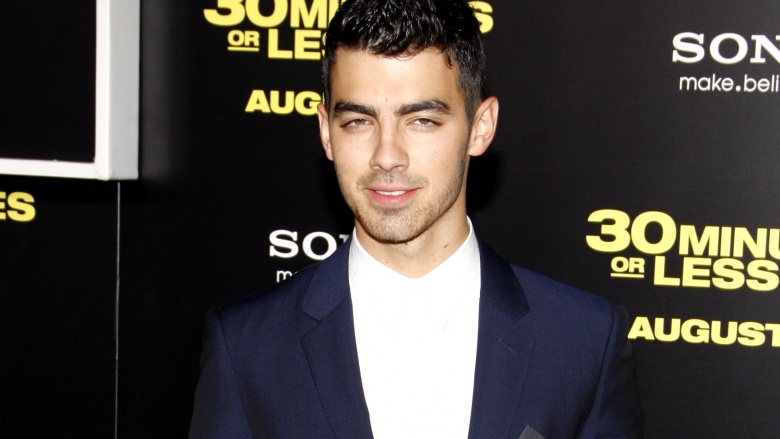 The Jo Bro has a dating resume littered with impressive names. He has dated a bevy of beauties, including Taylor Swift, Ashley Greene, Demi Lovato, and Blanda Eggenschwiler. He was also once briefly linked to Karlie Kloss. So he's a serial dater of models. Perhaps the stunning Hadid was just another notch on his belt, since he clearly has a type. While other dudes will certainly marvel at his prowess with gorgeous women, one can't help but think the singer would rather be known for something else—like his music, maybe?—other than for bagging insanely hot babes. Though, maybe that's not the worst thing in the world...
The Taylor Swift Factor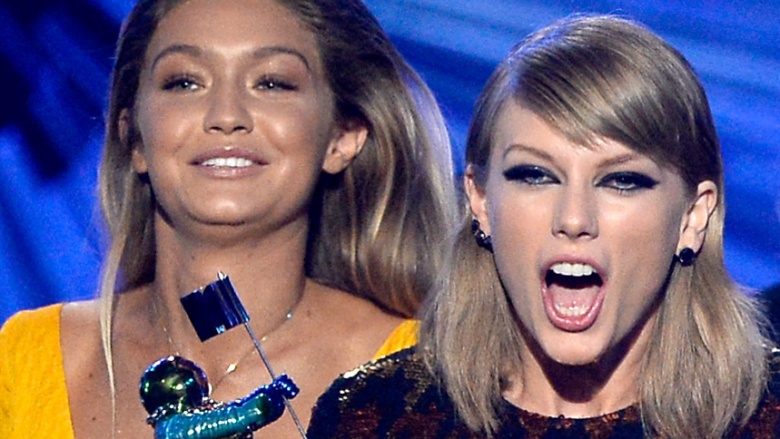 Getty Images
Hadid is a member of Taylor Swift's squad. Hell, she was in the epic "Bad Blood" video. Jonas also famously dumped Swift over a 27-second phone call, in what has to be the half-minute of his life that he wishes he could do over. There doesn't seem to be any lingering bad blood between Swift and Jonas since we're several years removed from her grand declaration on Ellen DeGeneres' show about how he dumped her. In fact, Swift and her current beau Calvin Harris double-dated with Jonas and Hadid on a boat in London this past summer. Swift shared the snap on her Instagram feed for all the world to see. On the surface, it appeared to be all good. But you never, ever know if the knowledge of the crappy way Jonas ditched Swift got into Hadid's brain. Or perhaps Swift's voice somehow got in her ear. It's not a stretch to think that, since these celeb relationships are so incestuous.