Celebrity Couples Who Had Kids Out Of Wedlock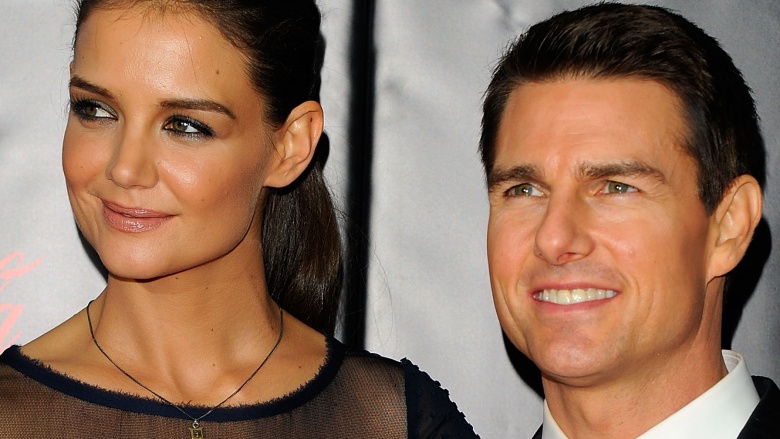 Getty Images
Celebs have never been known to put much stock in tradition—many of them are far too progressive for something as old and hokey as marriage. Being married is so 1995, right? In fact, it seems like more and more couples are choosing to just go ahead and have kids before actually locking their relationships down. In light of news that Rose Byrne and Bobby Cannavale are expecting their first child together, we're taking a look back at some celebrity couples who had kids before they were married.
Brad Pitt and Angelina Jolie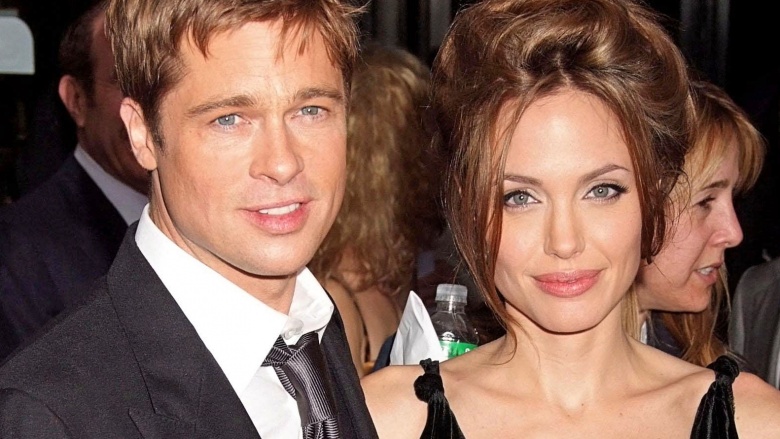 Perhaps the most infamous couple to ever welcome a child out of wedlock are Brad Pitt and Angelina Jolie. The couple became pregnant with their first child less than a year after his first wife, Jennifer Aniston, filed for divorce. Daughter Shiloh was born May 27, 2006—the same year that Pitt became the legal adoptive father of Jolie's three adopted children, Maddox, Pax, and Zahara. Pitt and Jolie welcomed twins Knox and Vivienne in 2008. They married at long last in 2014 in a star-studded private ceremony at their chateau in France. In September 2015, multiple sites reported that the couple was in the process of adopting another child.
Kourtney Kardashian and Scott Disick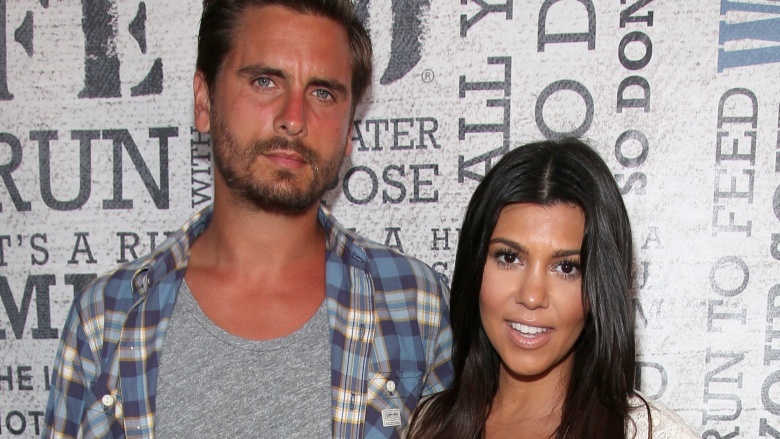 Getty Images
Reality TV starlet Kourtney Kardashian improbably welcomed three children with her longtime boyfriend—and now ex—Scott Disick: Mason; Penelope; and Reign. The on-again, off-again couple—who never married—officially split in July 2015 amid another onslaught of rumors that Disick had cheated on Kardashian.
Kate Hudson and Matthew Bellamy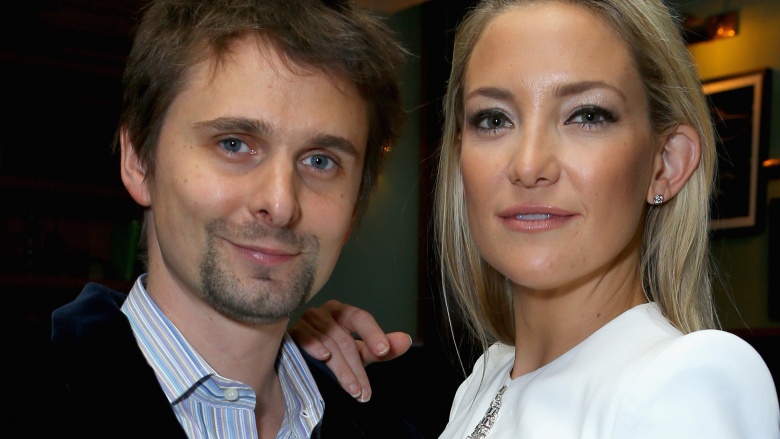 Getty Images
Kate Hudson welcomed a baby boy, Bingham, with Muse rocker Matthew Bellamy just three months after confirming they were engaged in April 2011. The couple formally split in December 2014. Bellamy is now dating model-actress Elle Evans; Hudson has been linked to much-younger singer Nick Jonas, of all people.
Kim Kardashian and Kanye West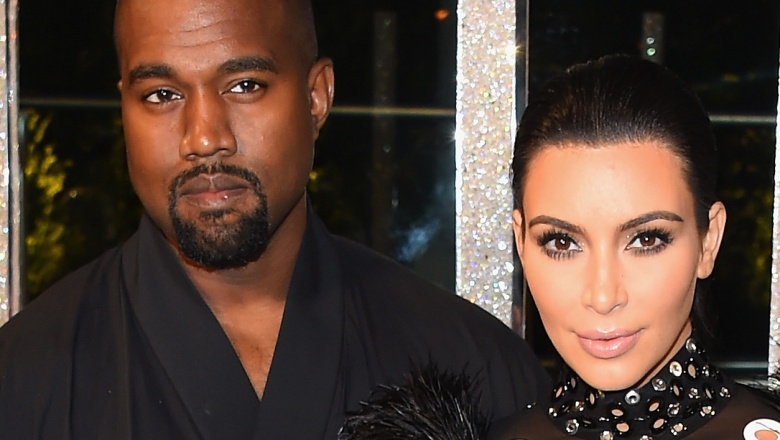 Getty Images
During a December 2012 concert, rapper Kanye West let it slip that he and his girlfriend, Kim Kardashian, were expecting a baby. The news came at very awkward timing for Kardashian, who was still, you know, in the process of divorcing her husband of 72 days, basketball player Kris Humphries. The divorce was legally finalized on June 3 of the following year—or about two weeks before Kim and Kanye welcomed daughter North. The couple, who got hitched in Italy on May 24, 2014, are currently expecting a baby boy.
Adele and Simon Konecki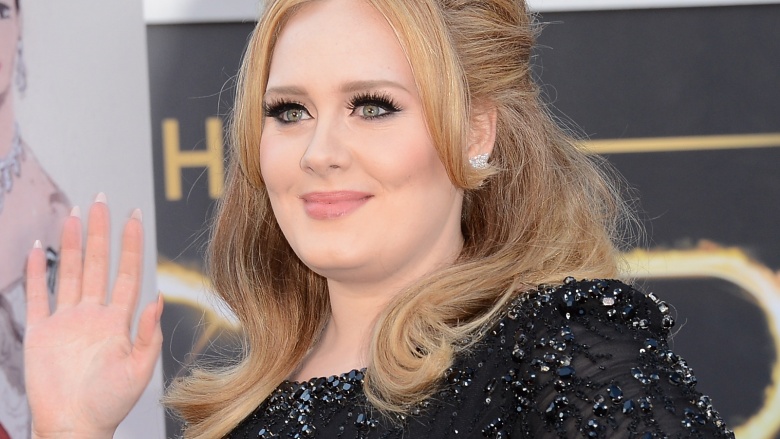 Getty Images
Nine-time Grammy winner Adele welcomed a baby boy, Angelo, with her boyfriend of many years, Simon Konecki, in 2012. The couple subsequently battled some pretty nasty rumors of a split in December 2014, which Adele promptly shut down on Twitter. "Simon & I are still very much together, don't believe what you read," she tweeted on December 28. The couple is still together, as of 2015, although they have yet to tie the knot.
Scarlett Johansson and Romain Dauriac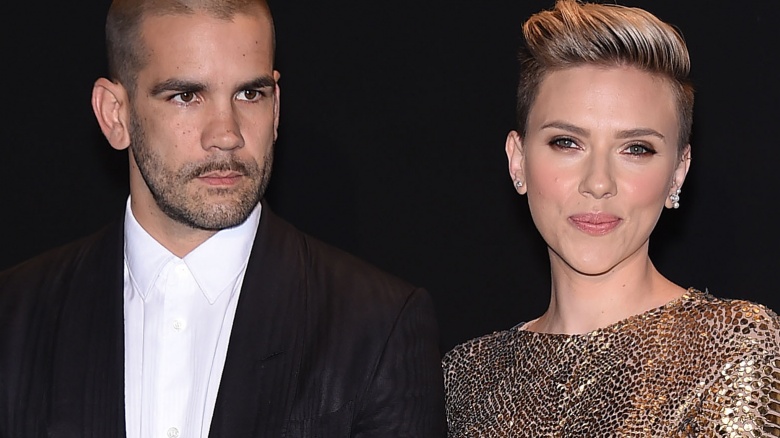 Scarlett Johansson and her French journalist boyfriend, Romain Dauriac, announced they were expecting in March 2014, just six months after confirming they were engaged. They welcomed daughter Rose Dorothy in September that year, just weeks before they said "I do" during a secret ceremony in Montana.
Naomi Watts and Liev Schreiber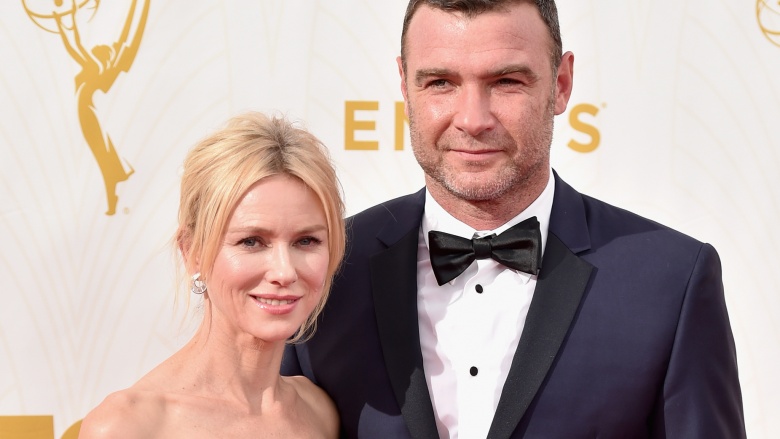 Getty Images
Oscar-nominated actress Naomi Watts has two sons—Samuel and Alexander—with her Tony-winning partner, Liev Schreiber. Despite dating for about a decade, Watts and Schreiber have yet to actually walk down the aisle—that we know of, anyway.
Amy Adams and Darren Le Gallo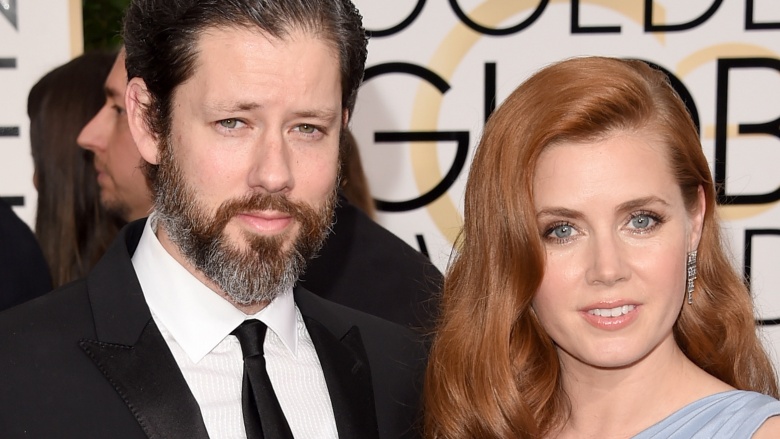 Getty Images
Reports link Amy Adams' engagement to artist Darren Le Gallo all the way back to 2008, though the couple didn't actually get hitched until 2015. During their long-term engagement, the couple welcomed their first and only child, Aviana Olea, born May 15, 2010.
Jessica Simpson and Eric Johnson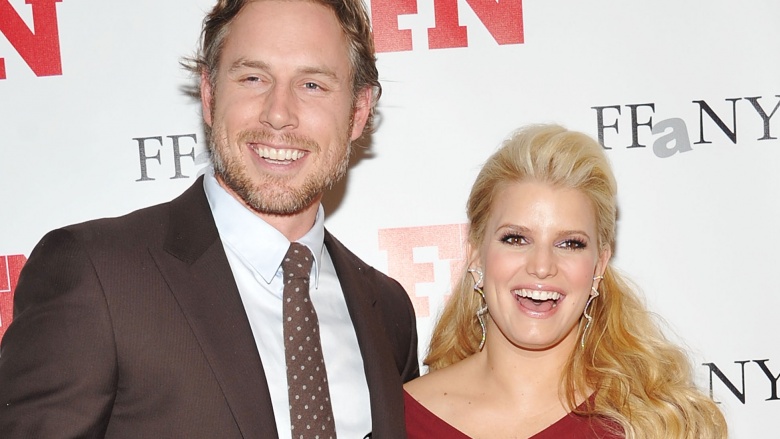 Getty Images
Less than two years after announcing their engagement, Jessica Simpson and her football fiancé Eric Johnson welcomed their first child, Maxwell Drew Johnson, on May 1, 2012. Rumors of a second pregnancy surfaced just months after the couple welcomed Maxwell...rumors that Simpson finally confirmed on Christmas Day 2012. Simpson and Johnson welcomed a son, Ace, in June 2013; they were finally married about a year later.
Matthew McConaughey and Camila Alves
Oscar-winning actor Matthew McConaughey welcomed two children—son Levi and daughter Vida—with girlfriend Camila Alves before their intimate Texas ceremony on June 9, 2012. Incidentally, Alves was pregnant with their third child—son Livingston (born December 28, 2012)–as she walked down the aisle. Well, at least that took care of Alves' "Something new..." element.
Tom Cruise and Katie Holmes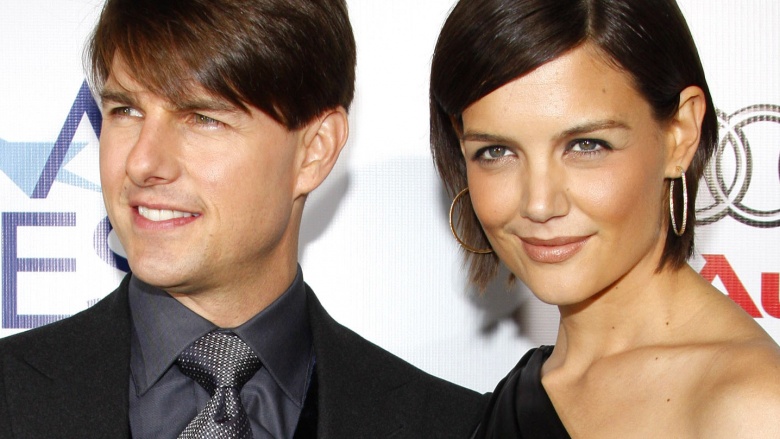 During one of the strangest, most uncomfortable courtships Hollywood has ever seen, Tom Cruise and Katie Holmes announced they were pregnant with their first child, Suri Cruise, born April 18, 2016. Cruise and Holmes remained tabloid targets throughout their relationship, from their lavish Italian wedding in November 2006 to their quickie divorce in August 2012. As part of the divorce settlement, Holmes reportedly gained primary physical custody of Suri.
Natalie Portman and Benjamin Millepied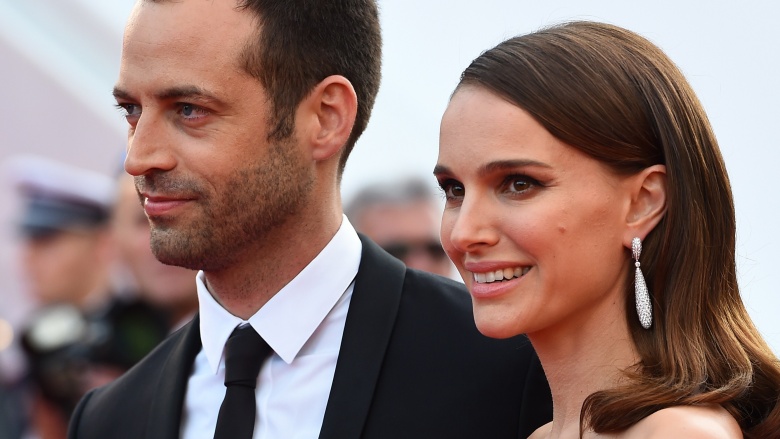 Getty Images
Natalie Portman announced in December 2010 that she was engaged to Benjamin Millepied, a French choreography whom she met while working on Black Swan (2010)—and pregnant with his child. Son Aleph was born in June 2011, a little over a year before Portman and Millepied married in Big Sur, California.