Dwayne 'The Rock' Johnson Posts Another Shocking Video About Fast 8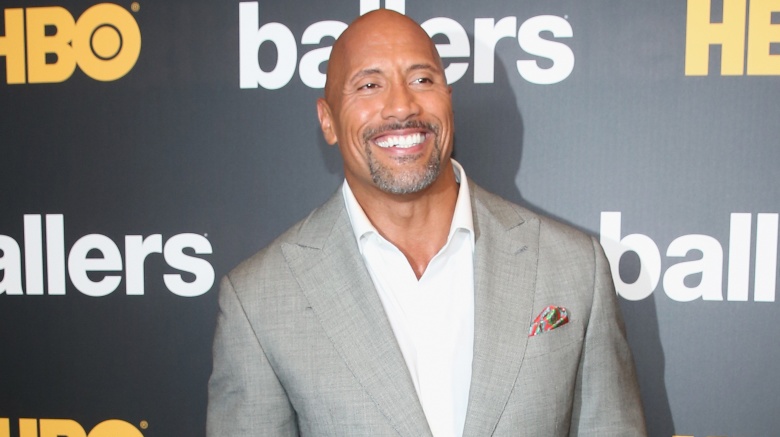 Getty Images
Dwayne "The Rock" Johnson is claiming that "conflict can be a good thing" just days after he published a post to his social media accounts calling unnamed male co-stars of Fast 8 "candy asses."
"My FINAL WEEK of shooting [Fast 8]," Johnson wrote in a post published Aug. 10, 2016. "There's no greatness ever achieved alone. It's always a team effort. We promised an epic prison break out for you guys and we delivered. HUGE THANK YOU to my ohana (family) stunt coordinator JJ Perry and his badass fearless stunt team—as well as my cousin and incredible stunt double Tanoai Reed. Thank you team for the willingness to 'die hard' and drop your blood & sweat daily for our movie."
"You guys reading this know how much I believe in the idea of TEAM EFFORT," the post continued, which was accompanied by a video featuring members of the movie's cast and crew. "That means respecting every person, their time and their value when they step on to my set or partner with our production company. And like with any team—that's a family—there's gonna be conflict. Family is gonna have differences of opinion and fundamental core beliefs. To me, conflict can be a good thing, when its [sic] followed by great resolution. I was raised on healthy conflict and welcome it. And like any family, we get better from it."
Johnson's latest post sings a different tune from the one he published Aug. 8, 2016. In that particular post, the wrestler-turned-actor took issue with how some of his male co-stars were acting on the set of Fast 8. "Some conduct themselves as stand up men and true professionals, while others don't," he wrote, without naming names. "The ones that don't are too chicken s**t to do anything about it anyway...When you watch this movie next April and it seems like I'm not acting in some of these scenes and my blood is legit boiling—you're right."
Sources for TMZ claimed that post was directed at Vin Diesel, suggesting Johnson was unhappy with some of the decisions his co-star made as a producer. TMZ also reported that Johnson and Diesel had a secret meeting this week to help ease tensions as the film prepares to wrap shooting, but it was unclear if any problems were resolved.
Diesel has yet to comment officially on the drama, but shortly after The Rock's original rant, Diesel did post a video to his Facebook page. "The last week has been so crazy working," Diesel said in the clip. "I haven't been able to post, but soon I'm going to be home with my angels and then I'll be able to post a little bit more...Always be you and stay positive out there...thank you all for being so supportive."
Fast 8 speeds into theaters on April 14, 2017.