Amber Heard And Johnny Depp's Divorce Drama Just Got Uglier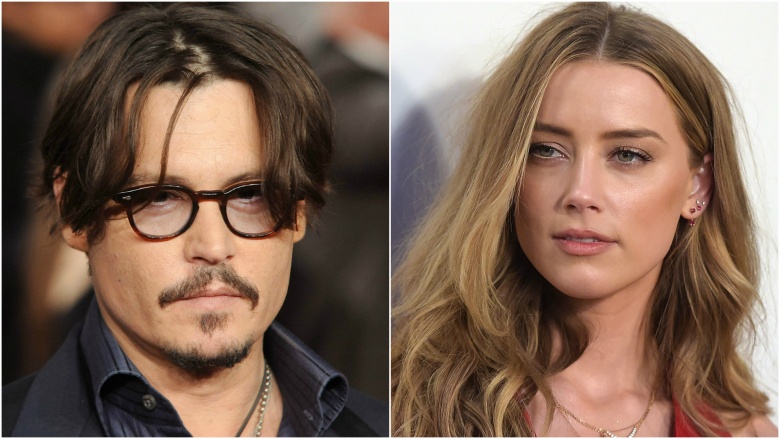 Getty Images
Johnny Depp and Amber Heard's divorce keeps getting more and more dramatic—and potentially traumatic, too.
TMZ reports that Depp's camp accused Heard of showing up 90 minutes late and disheveled to a deposition hearing on Aug. 6, 2016 at the law offices of Wasser, Cooperman and Mandles for her deposition from Depp's legal team. Sources later told TMZ that Heard, though in the building, never even entered the same room as the court reporter and videographer on hand to obtain the deposition. Legal filings from Depp's attorney, Laura Wasser, claim Heard cried and threw a tantrum in a nearby office, refusing to provide her deposition. Wasser is reportedly now trying to dismiss Heard's domestic violence claims entirely.
"Johnny wants to settle and they are working on a settlement," a source close to Depp told Us Weekly, suggesting Heard was "delaying this because she wants more money...[she has] something to hide."
Heard's camp told Page Six that it was Depp's team that fudged up the deposition plans. Heard "was not deposed by [Depp's] counsel, although she flew in from London for that very reason," an insider said. "She waited for 10 hours, and at no time did Amber ever refuse to start the deposition," a source claimed. "There was nothing preventing Johnny's counsel from commencing the deposition during that time."
Deposition aside, both Heard and Depp's teams are armoring themselves for a brutal legal battle. Both sides have been discussing settlements, but talks reportedly fell apart last week.
A source close to Depp revealed to TMZ that his witness list includes police officers who responded to Heard's 911 call on May 21, 2016 and saw no evidence of injury or broken property; five building concierges who didn't notice injuries on Heard's face between May 21, 2016 and May 27, 2016; two security guards who reportedly swear that Depp never hit her; Heard's publicist; and the former couple's housekeeper. Heard will serve as a "hostile witness."
As for Heard's side, the actress' witness list includes her pal iO Tillett Wright, with whom she was on the phone when Depp allegedly attacked her on May 21, 2016; two friends who were at the house when Depp allegedly hit her; and, of course, Depp. Heard will reportedly also share videos and photos of Depp interacting with her at home.
Heard, 30, and Depp, 53, wed in February 2015.