Bethenny Frankel Allegedly Throws Drink At Fans At Coldplay Concert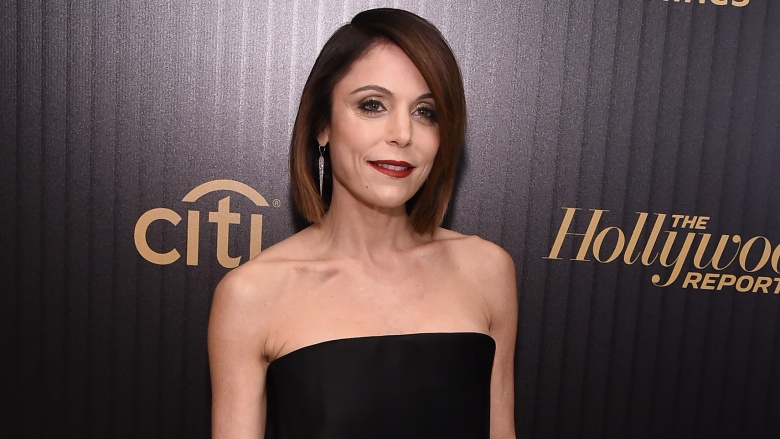 Getty Images
The Real Housewives of New York City star Bethenny Frankel allegedly threw a drink at a group of women blocking her view during a Coldplay concert in the Hamptons on Aug. 7, 2016, reported Page Six.
According to sources, the incident went down at the Stephen Talkhouse in Amagansett, N.Y., where Coldplay was performing for a high-profile audience that included Beyoncé, Sarah Jessica Parker, and Coldplay frontman Chris Martin's ex-wife, Gwyneth Paltrow.
"Bethenny was annoyed that the women were standing [in her way] and was really nasty, asking them to move," a source told Page Six. "She got so annoyed, she ordered [a drink and] then threw [it] at the women...They were speechless."
"Apparently, [Bethenny] tried to pay a security guard to move them, but they refused to move," another source said. "So then she threw a drink at them instead. Weird, since they weren't exactly in a prime section of the bar."
Meanwhile, a source close to the 45-year-old reality TV star downplayed the incident, telling Page Six, "There were three women who were standing and blocking the view after being told multiple times by security to sit down, people were frustrated. It was a crush...and very hot. People were jockeying for a view. It looked like this woman, who vehemently refused to move, needed some cooling off...so Bethenny tossed some water on her."
Page Six adds that one of the concertgoers unintentionally "doused" by Frankel was Lisa Pevaroff-Cohn, the wife of influential banker Gary Cohn. Frankel was also reportedly sitting near movie honcho Harvey Weinstein and rocker Jon Bon Jovi.