Lindsay Lohan Speaks About Allegedly Abusive Relationship With Fiancé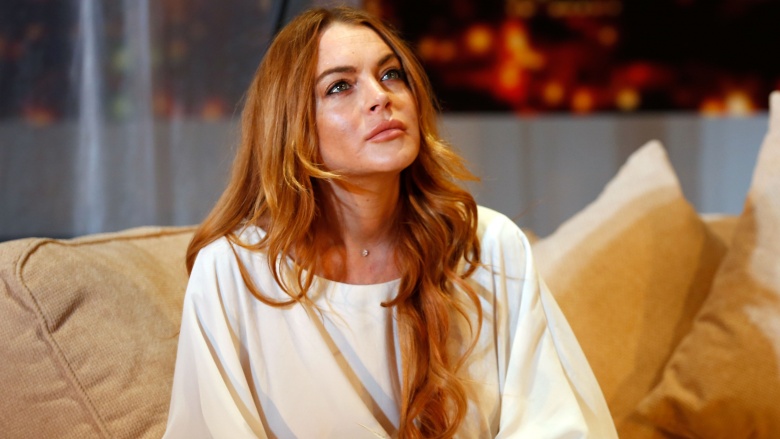 Getty Images
Lindsay Lohan is speaking out about the alleged abuse she suffered at the hands of fiancé Egor Tarabasov.
"I realize now you can't stay in a relationship just for love," Lohan told the Daily Mail in an article published Aug. 6, 2016. "No woman can be hit and stay with that person if that person isn't prepared to say sorry."
Lilo was reluctant to go into detail about what led to the couple's high-profile fight in Mykonos, Greece, in July 2016, but she did say, "Egor drank too much and he went crazy." In a portion of the argument that was caught on video, Lohan is seen throwing Tarabasov's phone out of a jeep. The couple gets out of the vehicle and fights over the phone before Tarabasov wrestles it away from Lohan.
The troubled pair also made headlines a couple weeks ago in London after police were called to Lohan's home by neighbors concerned about a fight. At the time, Lohan described that feud in a confusing social media tirade that suggested a pregnancy and Tarabasov allegedly cheating on her with a hooker.
Speaking to the Daily Mail in August, Lohan recapped the incident this way: "When we got home I went to bed and Egor went out. A few hours later he came back and when I woke up he was standing over me. He wasn't himself, he was being very aggressive and he attacked me," she said.
"I wanted to do this interview because it's time to tell the truth," she added, tearfully. "There have been so many lies printed about me recently. I've kept quiet for so long but now I'm scared of what Egor might do to me and to himself...It's not the first time. That's the problem."
Some of those so-called lies came from Lohan's own father, Michael Lohan, who told Page Six that she was, in fact, pregnant—something her mom, Dina Lohan, later refuted to TMZ. "My father is known for talking to the press and selling stories," Lindsay told the Daily Mail. "He loves the attention. In the past he's said I've done drugs, he put my number on the internet. Who does that? Some of the stuff he's done proves to me he doesn't care about me."
The breakup with Tarabasov has hit Lindsay hard. She told the Daily Mail that she is still wearing her engagement ring, despite the drama. "I need closure," she said. "I genuinely fell in love with him but he broke my trust and made me feel unsafe....All I wanted was to get married and settle down. I've always wanted four kids, and Egor and I talked about having a family.
"I know I'm not an angel but I've tried to fix things," she said, acknowledging the hard work she's done to rebuild her career and become a "strong woman" for her fans. "I'm just sad all this has happened now because I've worked hard to get my life flowing again," she said.
https://www.youtube.com/watch?v=WVMYyjQxC_E