Ozzy Osbourne Treated For Sex Addiction As Mistress Details Scandalous Affair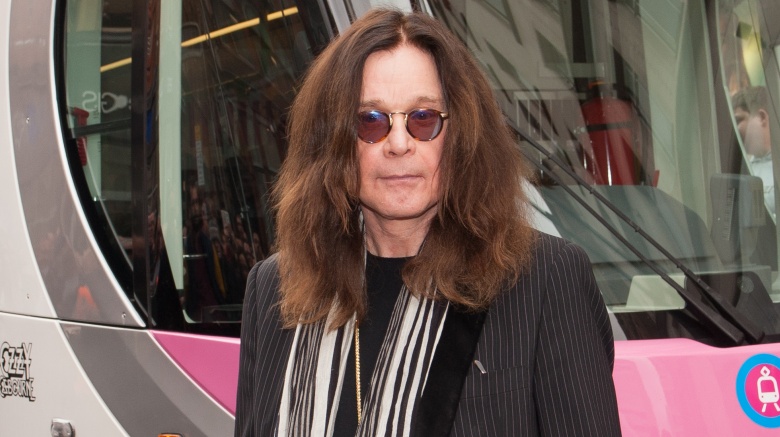 Getty Images
Rocker Ozzy Osbourne is undergoing "intense therapy" for an ongoing battle with sex addiction, People magazine confirmed on August 3, 2016.
"Over the last six years, Ozzy Osbourne has been dealing with a sex addiction," a rep for Osbourne, 67, told the magazine. The revelation comes months after it was revealed that Osbourne had a four-year affair with his ex-hair colorist, Michelle Pugh. The scandal led Osbourne and his wife, Sharon, to split temporarily in May 2016 after 33 years of marriage.
People recently spoke to Pugh about her relationship with Osbourne, which she described as both sexual and romantic. "When I say he gave me the greatest love of my life, I mean it," she said. "He made me feel like the most beautiful and worshiped woman in the world." Pugh reportedly began dating Osbourne about a year after they met in 2011. "What attracted me to him? Chemistry. We just had it," she said. "It's that indescribable thing in life, and you can't deny it. And he didn't."
"My relationship was more with this really nice, sweet, funny and cool guy...John from England," she added. (Osbourne's birth name is John Michael Osbourne.) "He made it clear to me and asked me not to see anyone else. We had a very real relationship."
For his part, Osbourne is adamantly denying the relationship was anything but physical. "[Osbourne] is sorry if Ms. Pugh took their sexual relationship out of context," his rep told People. "He would like to apologize to the other women he has been having sexual relationships with. Out of the bad comes good. Since his relationship with Ms. Pugh was exposed, Ozzy has gone into intense therapy. Ozzy is mortified at what his behavior has done to his family. He thanks God that his incredible wife Sharon is at his side to support him."
According to People, Osbourne and Pugh are no longer together. Pugh told the magazine that the dissolution of their relationship has been difficult. "I wake from my dreams, which some nights he's in, and for a minute when I wake I'm peaceful," she said. "Then the absence sets in. It's horrible."
In July 2016, Us Weekly reported that Osbourne and his wife had "fallen in love again" after going to couples therapy. Sharon previously distanced herself from her husband three years ago amid reports that he had been drinking and using drugs again.