Taylor Swift's List Of Enemies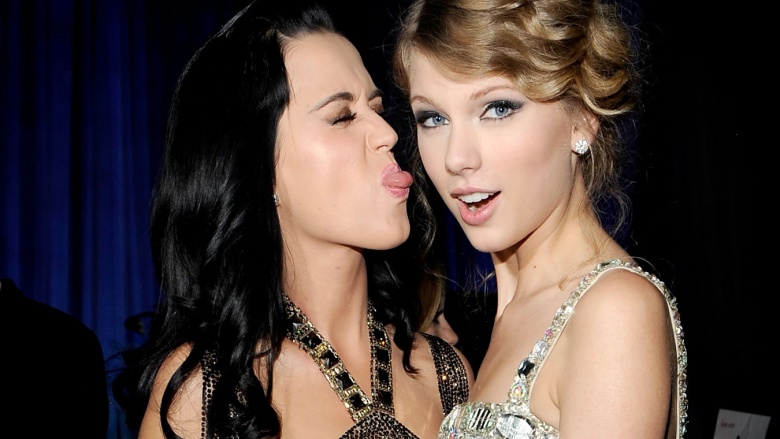 Getty Images
To make it to the top of the pop music game, you have to be ruthless. Snarky lyrics must be written. Egos must be bruised. For now, Taylor Swift is pop's reigning queen, so it's no shock that she's left a slew of haters hate, hate, hate, hate, hating in her wake. And now that we've phrased it like that, it probably means they're less like mere haters, and more like fallen heroes. Here is a list of people who valiantly challenged the person responsible for getting that song stuck in your head.
Katy Perry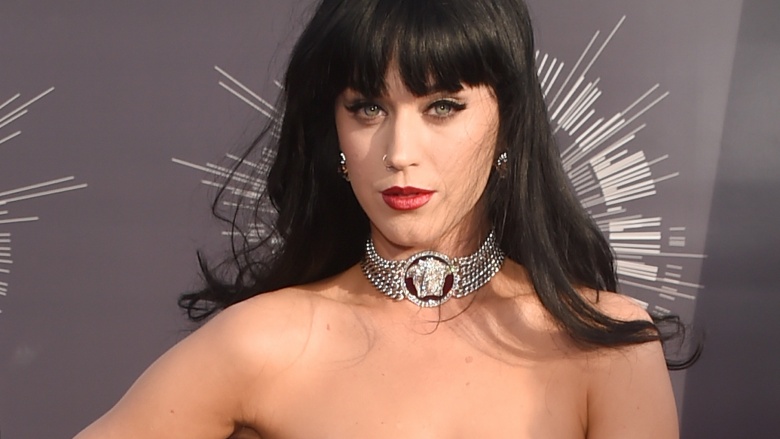 Getty Images
This one's the biggie. Apparently starting over some business about stealing back-up dancers—even though their feud started roughly around the time Katy started dating Taylor's ex, John Mayer— these two have been passively throwing shade at each other for years. There have been Twitter jabs (Gasp!), award show snubs (Guffaw!), and even diss tracks like Taylor's "Bad Blood," with a possible Katy-made rebuttal still on the way. It's all very junior high with a splash of Real Housewives, but hey, whatever pushes those downloads, ladies.
Diplo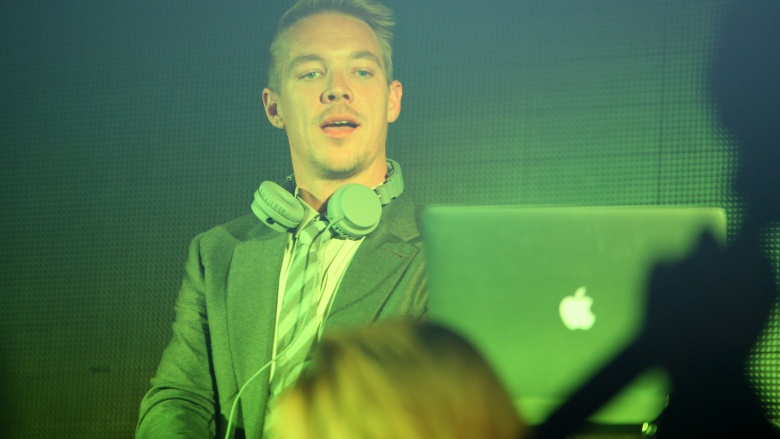 Getty Images
Diplo is a DJ who was dating Katy Perry for a while in late 2014. He came to his lady's defense in the great Swift-Perry War by tweeting about Taylor's flat butt, which is generally the way real men handle their business. "Oh you wanna talk smack about my girl? You're about to feel all the rage 140 characters can handle, mister!" Diplo later admitted to being "afraid for his life" from Taylor's army of adolescent fans. So he apologized. And they made up. Because this is the kind of guy you want in your corner.
Nicki Minaj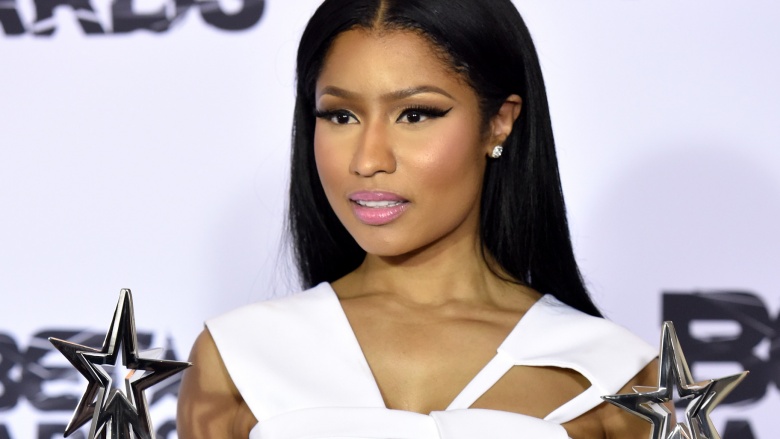 Getty Images
After tweeting her displeasure with MTV for not nominating her hit song, "Anaconda," for Video of the Year at the VMAs, Nicki Minaj got blindsided with a knee-jerk reaction from Taylor. Feeling like Nicki's criticism was a thinly veiled attack on her, Taylor lashed out, causing a week-long swirl of controversy that actually ended pretty quickly. Taylor has said she hopes they'll work together, which could just be a clever trap. Watch your back, Nicki. You may need several mirrors.
Justin Bieber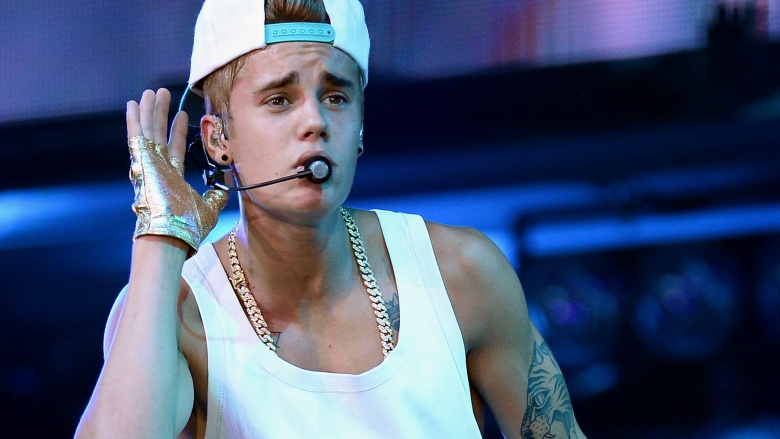 Getty Images
Because of her long-standing BFF status with Selena Gomez, Taylor Swift has no love for Justin Bieber. He broke Selena's heart too many times and Taylor made her disgust clear when she stuck out her tongue at him at the Billboard Music Awards! Tay-Tay does not play.
Pharrell Williams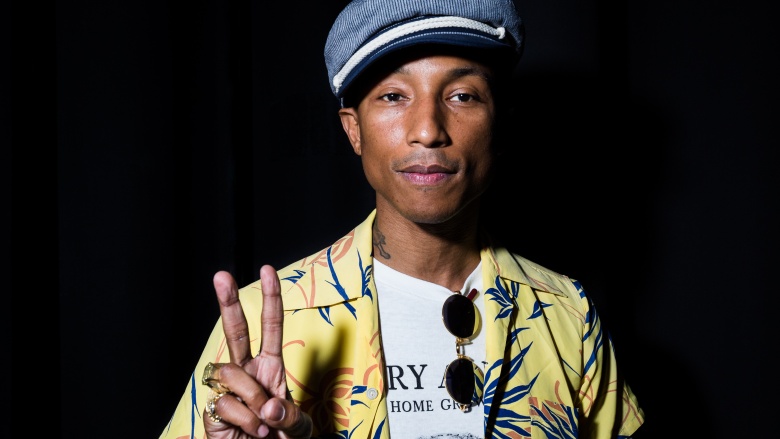 Getty Images
Superstar producer and artist Pharrell famously side-eyed the crap out of Taylor's excited dancing at the Billboard Music Awards. The Internet loved it so much that it became a viral sensation. To make matters worse, she lost the Best Pop Performance Award to Pharrell that same night. He tried putting out the flames by saying he didn't mean it and that he's a huge fan of hers, but you don't cross Swift and escape that easily. He's in the burn book for sure.
Orlando Bloom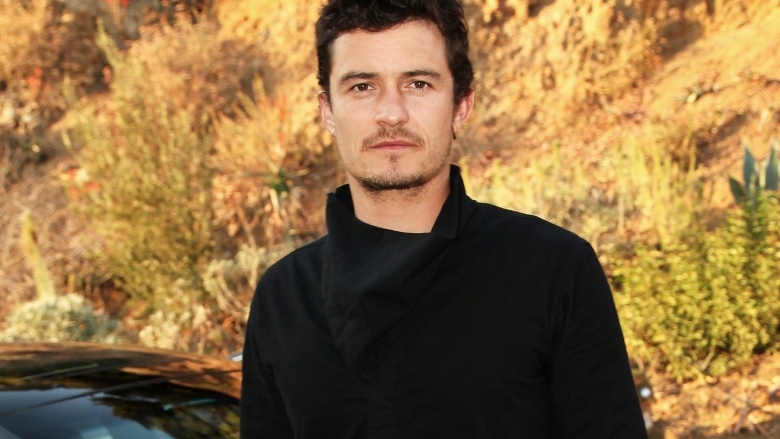 Getty Images
Orlando Bloom had an apartment close to Taylor's in the trendy Tribeca neighborhood in NYC. He only stayed there for six months, allegedly chalking up his decision to move to the swarms of paparazzi trying to get shots of Taylor. Strike one. He also reportedly hooked up with Selena Gomez while she was on the rebound from her latest breakup with Justin Bieber, and we've already discussed how fiercely Taylor defends Selena. Strike Two. That's it. You think there's a strike three when it comes to getting on Taylor's hit list? That's not how you get in a position to boss a company like Apple around.
The Legion Of One Direction Fans Known As "Directioners"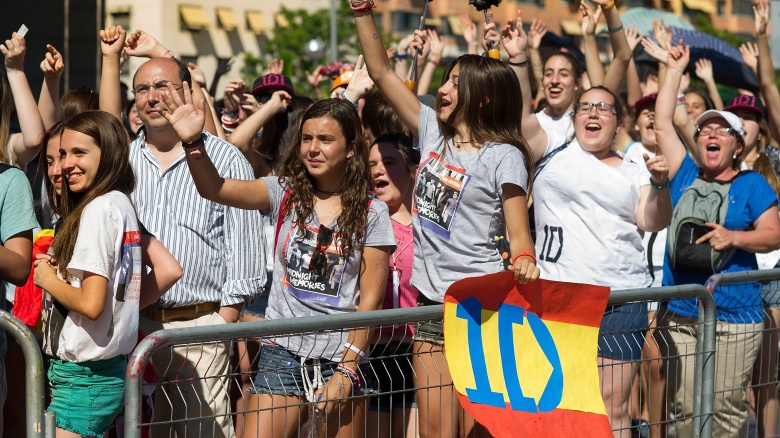 Getty Images
The Directioners unleashed a torrent of tween rage on Twitter after Taylor mouthed, "Shut the f@*# up," while One Direction presented an award during the 2013 MTV VMAs. Many speculated Taylor was dissing ex-boyfriend Harry Styles, to whom her album 1989 makes several disparaging references. None of that matters to die-hard Directioners, who, despite their abject lack of creativity in choosing a follower handle, came up with some very clever tweets regarding how they'd end Taylor's life. A delightful bunch.
Eminem's Daughter, Hailie Mathers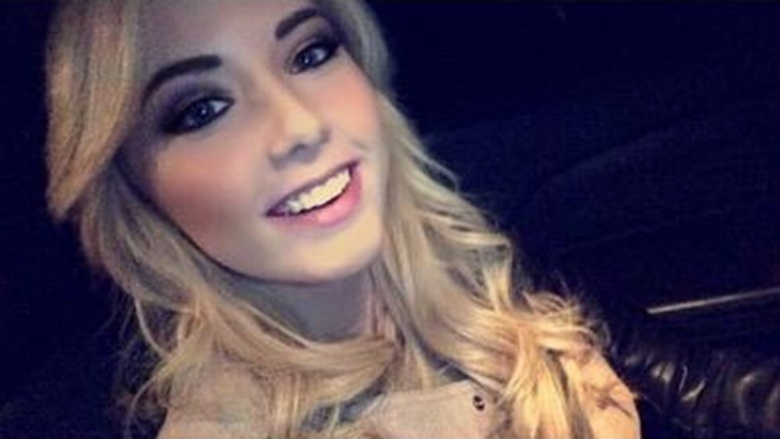 At 16, Hailie Mathers was madly in love with Harry Styles, so it was bad enough that Taylor had the nerve to date her man, let alone break up with him, then publicly mock him. Friendship is not in the cards for these two, and although Taylor is a formidable foe, our money is on Eminem's kid. You don't grow up with him for a dad without ending up with a few screws loose. Plus, Hailie's a Directioner, and we've already discussed their thirst for blood. You may want to dig a moat, Taylor. A suit of armor wouldn't hurt either.