Lindsay Lohan's Father Claims She's Pregnant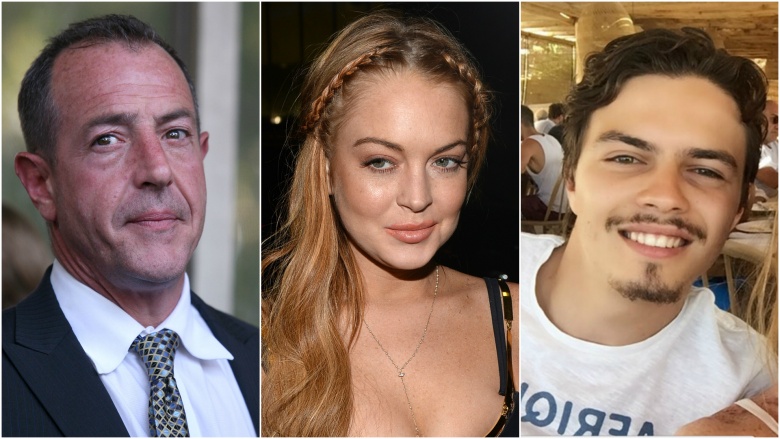 Getty Images
Actress Lindsay Lohan recently posted a confusing tweet implying she may be pregnant. As it turns out, the since-deleted message is actually true, at least according to her dad. "She texted it to me and told me...I don't know [how far along she is]," Michael Lohan told Page Six.
"She tells me she is and I have no reason not to believe her..." he continued. "I was a little bit taken aback, but it was to be expected. She's 30 years old. She wants to have babies. She loves kids. She's had relationships with people in the past who have children and she's very close to them. She's got a very maternal instinct."
Lohan's alleged pregnancy news came amid a weekend of drama between the Mean Girls star and her fiancé, Russian business heir Egor Tarabasov. Starting Friday, July 22, 2016, Lohan put Tarabasov on blast via her various social media accounts, at one point alleging he had cheated on her with a hooker. On Saturday, July 23, 2016, police were called to Lohan's London home after the couple got into a fight; Lohan reportedly claimed Tarabasov had strangled her. The fight was captured in a video obtained by the British tabloid The Sun.
"I want to speak to him. He hasn't returned any calls [or] any texts..." Michael said of Tarabasov. "He can refute as much as he wants. I got the texts. We've seen the video in the press and what she said happened, happened. And it's a serious matter."
"She was doing well, but then Egor got involved and he wants to be a manager..." Michael continued. "He used to have a lot of offers. Tom Sizemore sent a huge offer over to me to send to Lindsay to star in a movie with him but Egor shot it down."
Michael and Lindsay have had a tumultuous relationship in the past, yet he insisted he was giving an interview out of concern for his daughter and not to make headlines, something he's often been accused of doing in the past. "They can say whatever they want to say, but when someone's going to attack my daughter and people are going to start twisting it and saying she's a liar, I'm going to speak up for her and I'm going to defend her," he told Page Six. "It's really hard especially seeing her in that video in that state of mind after being subjected to what he did—and her standing alone there, crying out for help and there's no one there for her."
A source for Page Six alleged Tarabasov dumped Lohan following their drama-filled spat. The source also claimed Lohan—who has since jetted off to Sardinia—could be claiming she's pregnant simply "for attention."
Lohan recently commented on the drama between her and Tarabasov in a since-deleted post on Instagram. "Unfortunately, a private matter has become more public than I can control and I would be extremely grateful if my fiancé and myself could discuss our personal matters on our own," she wrote. "There are more important things going on in the world than our relationship. Please leave us be to solve our personal matters."