Garry Marshall Dead At 81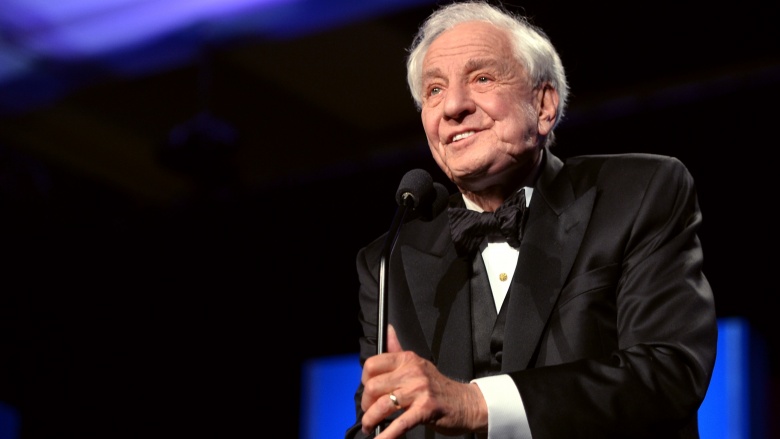 Getty Images
Garry Marshall, the legendary TV and movie figure who created Happy Days and went on to direct Julia Roberts in Pretty Woman, died July 19, 2016 of complications from pneumonia after recently suffering a stroke. He was 81.
Marshall's Hollywood career dates back to the '60s. He quickly rose to fame as a writer, crafting scripts for The Lucy Show and The Dick Van Dyke Show. He hit his stride in the '70s, beginning with the TV sitcom version of Neil Simon's Broadway play, The Odd Couple, for which he received multiple Emmy nominations. Marshall went on to create such iconic shows as Happy Days, Laverne & Shirley and Mork & Mindy, all of which ran for multiple years.
In the '80s, Marshall switched to directing movies, launching a successful career in romantic comedies that continued through 2016. His most famous films include Overboard, starring Goldie Hawn and Kurt Russell; Beaches, starring Barbara Hershey and Bette Midler; and Pretty Woman, which helped launch Julia Roberts into superstardom in 1990. He recently directed a string of holiday-themed rom-coms, including Valentine's Day, New Year's Eve and this year's Mother's Day.
In the wake of Marshall's death, a number of actors released statements celebrating his career, including Pretty Woman star Richard Gere. "Garry, of course, was one of those truly important people one is blessed to meet in one's lifetime," he said in a statement to The Hollywood Reporter. "Besides being the pulse and life force of Pretty Woman...a steady helmsman on a ship that could have easily capsized...he was a super-fine and decent man, husband and father who brought real joy and love and infectious good spirits to every thing and everyone he crossed paths with. Everyone loved Garry. He was a mentor and a cheerleader and one of the funniest men who ever lived. He had a heart of the purest gold and a soul full of mischief. He was Garry."
"Thank you for my professional life. Thank you for your loyalty, friendship and generosity," Happy Days star Henry Winkler wrote on Twitter.
As The New York Times put it, "If one were to count up the number of times any American—or maybe anyone anywhere—laughed in the last half-century, the person responsible for more of those laughs than anyone else might well be Garry Marshall."
Marshall is survived by his wife of 53 years, Barbara, their three children (Lori, Kathleen, and Scott), and their grandchildren.