Coutney Stodden Has Suffered A Miscarriage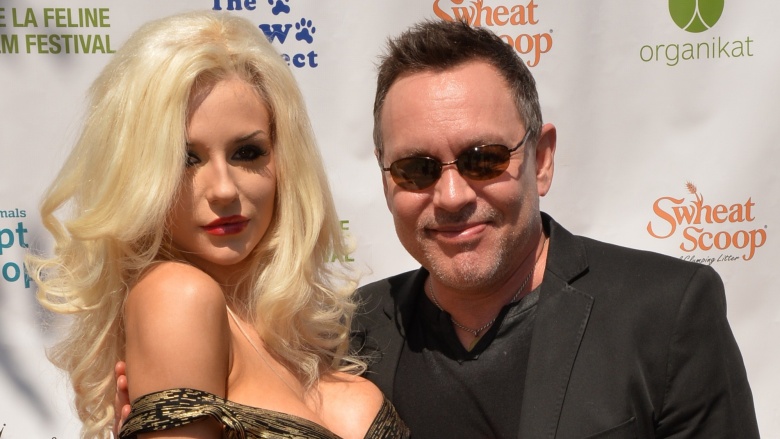 Getty Images
Reality star Courtney Stodden has suffered a miscarriage. "It is with a heavy heart to inform you that last week Courtney Stodden suffered a heartbreaking miscarriage," a manager for the teen bride-turned-reality TV star said in a statement released to People on July 17, 2016. "Courtney and her husband, Doug [Hutchison], are at an emotional loss for words and are using this time to grieve with their close family and friends. Please respect their privacy as the couple try to cope with losing their precious baby and seek the support they both need."
That same day, Stodden appeared to address the miscarriage on Twitter. "I love you my sweet angel," she wrote. "God is embracing you." On July 18, 2016 she posted a photo with a message that read, "Babies lost in the womb were never touched by fear, they were never cold, never hungry, never alone [and] more importantly always knew love."
Stodden—who made headlines in 2011 when she married the much-older actor at age of 16—confirmed she was pregnant in May 2016. "It's a bittersweet time for me right now," Stodden told Us Weekly at the time. "I'm dealing with a lot of stress and emotions surrounding life and its ups and downs. Doug and I weren't planning on going public with this so soon. I'm only four weeks along in my pregnancy. But some things are out of your control."
Stodden and Hutchison split briefly in 2013 after Stodden appeared on the U.K. reality series Celebrity Big Brother. They reunited about nine months later. "She kind of was exploring being 19 and being alone and exploring the life of a 19 year old," Stodden's "momager," Krista Keller, told Us Weekly in 2014. "It was a legal separation, and she started dating and started going out with different guys, and then she had someone to compare Doug to. She really realized that she has a really great husband...her first choice was her choice!"
"It was probably hard for Doug at times, [Courtney] still working with him, knowing that she's dating other people and that type of thing," Keller said "And just recently they just both really realized that they want each other, they want to be together."
The couple—who are now 21 and 56, respectively—renewed their vows in May 2016 to celebrate their fifth wedding anniversary.