Romance Rumors Heat Up Between Calvin Harris And Nicole Scherzinger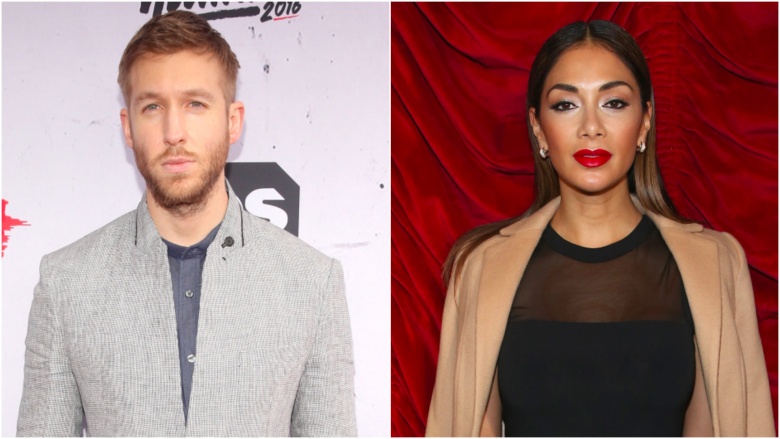 Getty Images
Despite hanging out together at London nightclubs last week, Scottish DJ Calvin Harris and former Pussycat Dolls singer Nicole Scherzinger are not dating, sources for E! News revealed on July 11, 2016. "They're casual friends, and if they see each other at a club or party they will chill," the source said. "They are not hooking up or hanging out. Calvin isn't rebounding with anyone at this time."
E! News said Scherzinger—who made headlines this year for turning down the Broadway revival of Cats in favor of the U.K.'s X Factor—is "still happily dating" tennis player Grigor Dimitrov.
The Daily Mail obtained photos of Harris, 31, and Scherzinger, 38, linking arms as they left Tape nightclub for another destination on July 8, 2016, but even the Mail was quick to note there was "nothing to suggest [Scherzinger] and [Harris] are anything more than good friends."
Speculation surrounding Harris' personal life has gone into overdrive since he split from superstar Taylor Swift, after 15 months, in June 2016. Swift began dating Thor star Tom Hiddleston about two weeks later. Harris was recently seen partying with a bunch of ladies on a yacht. He also released a new song, "Olé," which may or may not be about his breakup from Swift.
The DJ's ex, meanwhile, is in Australia with Hiddleston. She was spotted visiting a children's hospital in South Brisbane while Hiddleston was busy filming Thor: Ragnarok nearby. The duo have been on a whirlwind—not to mention worldwide—journey since taking their relationship public last month. Prior to Australia, they were spotted canoodling in Italy, meeting Hiddleston's mom in Suffolk, England, and meeting Swift's parents in Nashville, Tenn. Because why not?
Harris' reaction to their relationship has been widely up for debate.