George Takei Not Happy That Sulu Is Gay In Star Trek Beyond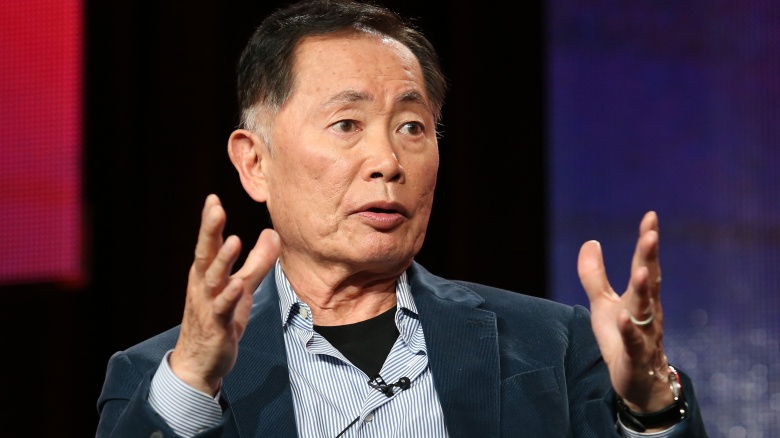 Getty Images
George Takei isn't exactly thrilled that the character he made famous on Star Trek, Hikaru Sulu, will be revealed as gay in Paramount's upcoming summer blockbuster, Star Trek Beyond.
"I'm delighted that there's a gay character," Takei told The Hollywood Reporter on July 7, 2016. "Unfortunately, it's a twisting of [creator] Gene [Roddenberry's] creation, to which he put in so much thought. I think it's really unfortunate."
Takei claimed he first heard about Sulu's sexuality last year via a phone call from actor John Cho, who plays him in the movie. Takei said he was averse to the idea because he felt Roddenberry had always envisioned Sulu as a straight man. "I told [Cho], 'Be imaginative and create a character who has a history of being gay, rather than Sulu, who had been straight all this time, suddenly being revealed as being closeted," Takei said.
Takei—who came out as gay in 2005—also said he expressed similar thoughts when the film's director, Justin Lin, called him shortly after Takei spoke to Cho. "I said, 'This movie is going to be coming out on the 50th anniversary of Star Trek, the 50th anniversary of paying tribute to Gene Roddenberry, the man whose vision it was carried us through half a century. Honor him and create a new character. I urged them. He left me feeling that that was going to happen."
As the The Hollywood Reporter notes, the Star Trek movies take place before the action in the original series, which, technically, would mean that Sulu later went into the closet.
Takei said didn't hear anything more about the matter until a few months ago, when Star Trek screenwriter and co-star Simon Pegg wrote him an email thanking him for all that he's done for Star Trek and the LGBT movement. Then, last month, Takei said Cho emailed him asking for advice on what to say when the press asked him about Sulu's sexuality during the film's upcoming media tour.
According to Australia's Herald Sun, Sulu is depicted in Star Trek Beyond parenting a daughter with a same-sex partner. "I liked the approach, which was not to make a big thing out it, which is where I hope we are going as a species, to not politicise one's personal orientations," Cho said.