Did Calvin Harris Write A Breakup Song About Taylor Swift?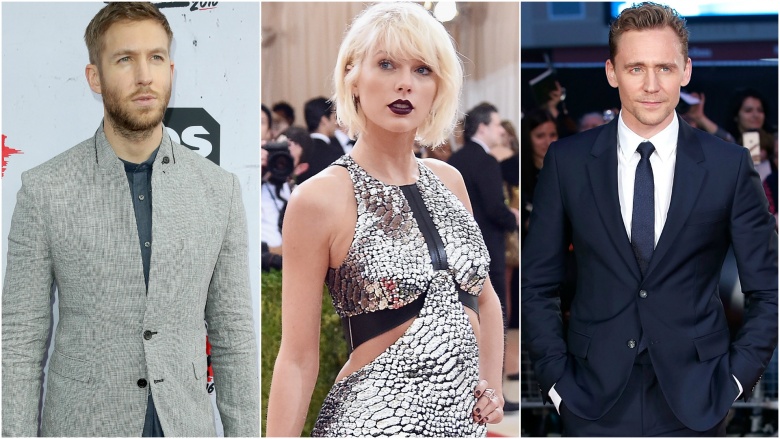 Getty Images
Did Calvin Harris just pull a Taylor Swift? According to TMZ, the 32-year-old DJ recently penned a cheating song called "Olé," said to be written from the point of view of Swift's new boyfriend, Thor star Tom Hiddleston.
The evidence is pretty damning. TMZ points out that the song conveniently kicks off with the words "low key," which sound a whole lot like Hiddleston's character from Thor, Loki. "Low key you won't tell none of your friends about me," the song begins, according to TMZ. It continues: "You've hidden my name in your phone so you can call me to tell me you've been going through hell. Left him alone and you booked in a hotel...I see online that you begun to be a good girl and take trips with your boyfriend. Being attentive, continue to pretend."
Coincidence? Well, if sources from Swift's camp are to be believed, the song—which features singer John Newman—is just a regular ol' breakup song and not one that's directly about her. "This song has nothing to do with Taylor," a source told E! News. "...People can interpret the song how they want to, but in the end it's just an artist expression." Another insider claimed the song was written months before they actually broke up. Regardless, the release of the song has captivated the internet—probably because we were all expecting Swift to release a breakup song first.
And speaking of the 26-year-old singer, People recently spotted Swift arriving at an airport in Sydney, Australia, alongside her new guy. Hiddleston is reportedly in town to begin shooting the Marvel threequel Thor: Ragnarok. The couple's latest sighting is outrageous for a number of reasons, but mostly because their relationship has turned into an episode of Where in the World Is Carmen Sandiego? In the last few weeks alone, they've been spotted canoodling in Nashville, Tenn. Suffolk, England, Rome, Italy, and Rhode Island. Their relationship was confirmed less than a month ago, just two weeks after her split from Harris hit the tabloids.