Ben Affleck Doesn't Want A Divorce, Sources Say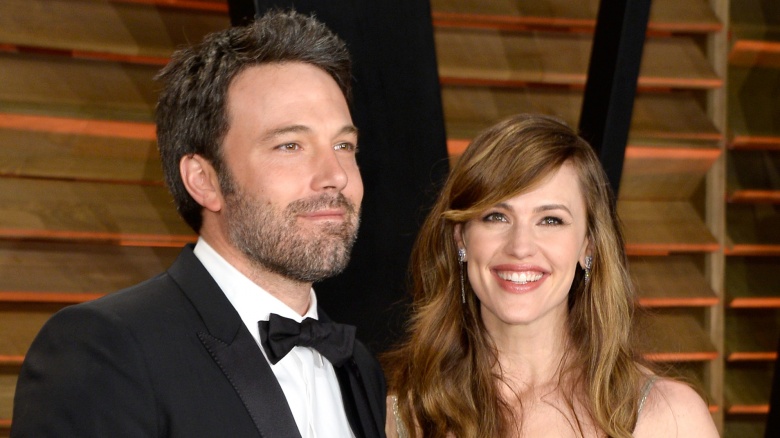 Getty Images
More than a year after they announced their split, Ben Affleck and Jennifer Garner still haven't filed divorce papers. That's because there's a chance they may reconcile, sources told People magazine on July 6, 2016.
"They're still figuring things out," a friend of Garner revealed. "Ben still doesn't want the divorce and he might actually get his way."
Affleck and Garner confirmed they were divorcing after 10 years of marriage in July 2015. "After much thought and careful consideration, we have made the difficult decision to divorce," the couple confirmed in a statement to People. "We go forward with love and friendship for one another and a commitment to co-parenting our children whose privacy we ask to be respected during this difficult time. This will be our only comment on this private, family matter. Thank you for understanding."
Since then, Affleck and Garner—who have three daughters together—have been spotted out and about together numerous times. Most recently, the couple spent the Fourth of July holiday weekend with their daughters in Pacific Palisades, California. "[Ben] and [Jennifer] were sitting together watching the parade. They were not being affectionate," a source told People. "Ben and [daughter] Violet were holding hands, and Ben was smiling watching the parade and walking around the community."
They previously spent time together in London and Paris. "She had the best time in Europe with Ben and the kids," a friend of Garner said. "She seemed much happier when she returned to L.A. Jen went from being very adamant that a divorce would happen to instead avoiding any divorce talk."
"There is no rush to file [for divorce]. They are enjoying life where they are right now," another source told People. "Nothing has changed [in their relationship]. They're still all about putting the kids first."
A report published by People about a week ago claimed Garner was still focused on moving forward with the divorce, even though she "seemed to enjoy spending time with Ben again." Affleck, who is reportedly still living with Garner and the kids at their family home, has supposedly wanted to reconcile for months.