Khloe Kardashian Is Dating Trey Songz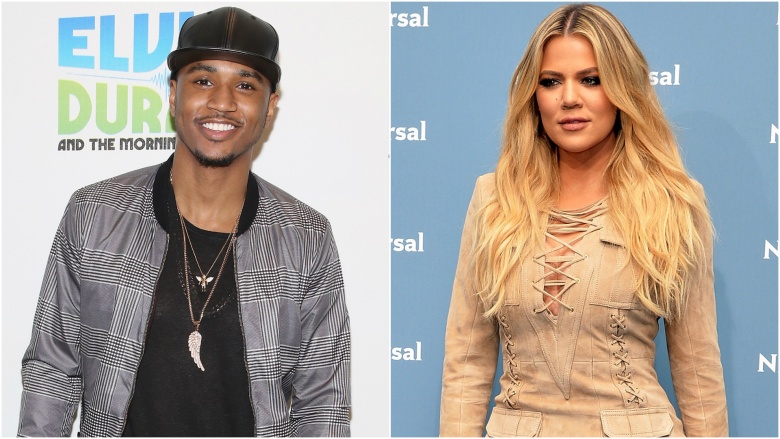 Getty Images
Khloe Kardashian is reportedly dating R&B singer Trey Songz, reported Us Weekly on July 6, 2016. "It's very new," a source said, "but she's having fun."
According to the report, the rumored couple were recently photographed leaving Kardashian's party at Dave & Busters in Los Angeles on June 27, 2016. They were also spotted spending part of July 4th weekend together at a number of clubs in Las Vegas.
"They were all over each other," a source revealed. "It was really obvious they were together."
"Trey is a major flirt," another source said. "Khloe is aware, but thinks he's hot." How nice!
Kardashian, 32, was most recently linked to NBA superstar James Harden. They split in February 2016. A few weeks later, on her now-canceled show Kocktails with Khloe, Kardashian implied their relationship fell apart because Harden was not monogamous. "I just don't want to put up with people that you want to be monogamous but then they're not monogamous," she said (via Entertainment Tonight). "I've always said, 'It's long distance. I've always said, 'We don't need to be monogamous! There's a lot of s*** going on in our lives. You live in Houston. I live in L.A. Let's see each other when we see each other.'"
Before that, Kardashian was famously married to another basketball star: Lamar Odom. Their relationship fell apart in 2013, reportedly due in large part to Odom's ongoing battle with drugs and alcohol. Kardashian formally filed for divorce at the end of 2013, but called off the divorce in late 2015, just weeks before it would have been finalized, after Odom was found unconscious from an apparent drug overdose at a love ranch in Nevada.
Kardashian filed for divorce a second time in May 2016 after Odom was spotted drinking multiple times earlier in the year. "She couldn't watch him self-destruct again," a source told Us Weekly. Another source said, "Lamar will beg for forgiveness, but then she can't get ahold of him for days. She's had some clarity."
Songz, 31, was previously linked to jewelry designer Tanaya Henry. They split in September 2015 amid allegations that Songz was unfaithful.