Oscar Pistorius Sentenced To Six Years In Prison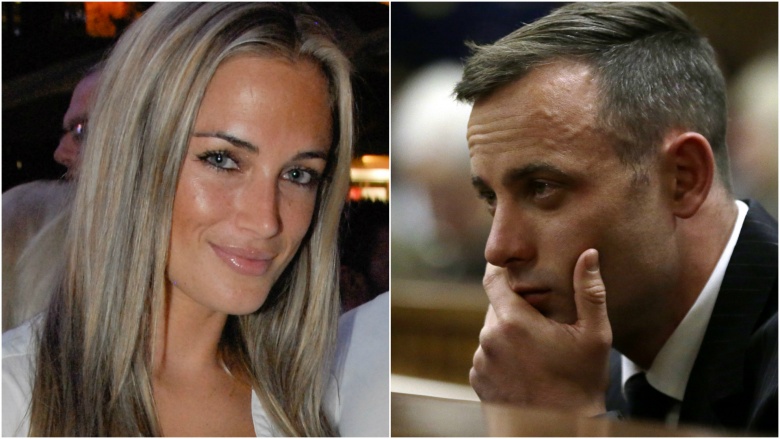 Getty Images
South African sprinter Oscar Pistorius, 29, was sentenced on June 6, 2016 to six years in prison for the 2013 murder of his girlfriend, 29-year-old model Reeva Steenkamp. The verdict finally put to bed a long and complicated legal battle for Pistorius, a double amputee who rose to fame in 2012 when he competed at the Olympic Games in London.
In September 2014, Pistorius was found guilty of culpable homicide and sentenced to five years in prison. A year into his sentence, he was released to house arrest, according to CNN. Then, in a twist, the Supreme Court of Appeals overturned the verdict in December 2015 and found Pistorius guilty of murder. That sentence typically carries a minimum of 15 years in prison in South Africa. However, the judge presiding over the case, Thokozile Matilda Masipa, seemed to indicate Pistorius had already suffered enough when she read his sentencing on Wednesday.
"I am of the view that a long-term imprisonment will not serve justice," Judge Masipa said (via The New York Times). "He's a fallen hero who has lost his career and is ruined financially. The worst is that having taken the life of a fellow human being in the manner that he did, he cannot be at peace."
The New York Times said both sides can file an appeal against Judge Masipa's verdict. Pistorius' legal team says it will not file an appeal; criminal defense lawyer Marius du Toit said it's unlikely prosecutors will seek to continue the case, either. "Is it something that another court will interfere with? I somehow don't think so," he told the Times. "I think we may have reached the end of this matter."
Pistorius reportedly shot Steenkamp through the bathroom door of his Pretoria apartment on Valentine's Day 2013. According to reports, he had been dating the law school graduate only a few months at the time of the shooting. Pistorius claimed he accidentally shot Steenkamp, thinking she was an intruder.
Pistorius—whose lower legs were amputated when he was 11 months old—carried the South African flag at the 2012 Olympic closing ceremony. According to The New York Times, he "showed no emotion when he was asked to rise and listen to the sentencing" and "looked down in an expressionless stare" when the sentence was read.