Suicide Note Left By Jim Carrey's Ex-Girlfriend Revealed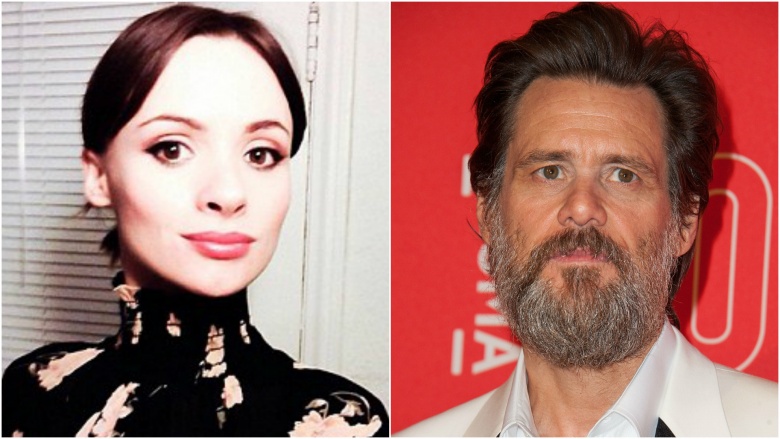 Getty Images
Autopsy and toxicology reports indicate that Jim Carrey's ex-girlfriend, Cathriona White, left a suicide note for the famous actor before fatally overdosing on prescription pills in September 2015.
"I've spent 3 days now in disbelief that you're not here. I can go on brokenhearted and try to put the pieces back. I could, I just don't have the will this time." the note read, according to a story published in People magazine on June 5, 2016. "I'm sorry you felt I wasn't there for you," the letter said. "I tried to give you my best part." White, 30, also discussed plans for her funeral in the note. "I don't really know about burial or that sort of thing," she wrote. "You are my family so whatever you choose will be fine." She ended the letter with, "Please forgive me. I'm just not for this world."
According to the toxicology report (via People), White died from a mix of prescription medication, including propranolol, zolpidem, oxycodone and oxymorphone. Three prescription bottles prescribed to "Arthur King" were found on a table near White's bed. At the time, Carrey had reportedly texted White asking if she "knew where his painkillers went from under his sink." According to the toxicology report, "It appears likely that the bottles for 'Arthur King' found on her bedside table were the prescriptions [Carrey] was referring to."
According to People, White and Carey met on the set of a movie in 2012 and dated for most of 2013. They reunited in May 2015 but split again shortly before White committed suicide. White was reportedly found by two friends who went to check on her.
"I am shocked and deeply saddened by the passing of my sweet Cathriona," Carrey said of his Irish-born ex shortly after her death. "She was a truly kind and delicate Irish flower, too sensitive for this soil, to whom loving and being loved was all that sparkled. My heart goes out to her family and friends and to everyone who loved and cared about her. We have all been hit with a lightning bolt."