Is Lisa Vanderpump Leaving Real Housewives?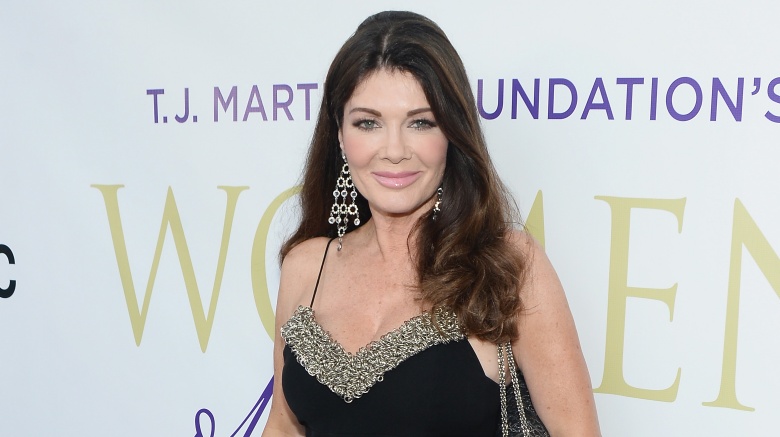 Getty Images
The Real Housewives of Beverly Hills may be losing another cast member. Sources for TMZ claim Lisa Vanderpump has yet to sign on for the show's seventh season. The reason: she's upset with the "negative vibes" from last season, according to the report.
Time may also be a contributing factor to Vanderpump's stalled negotiations. According to TMZ, the 55-year-old star has been focusing on her spin-off series, Vanderpump Rules, as well as her three Los Angeles-area restaurants. She's also apparently trying to put a stop to the dog meat market in China. Which...great!
Vanderpump has been with The Real Housewives of Beverly Hills since its debut in 2010. During a reunion episode for the show's most recent season, co-star Lisa Rinna accused Vanderpump of trying to manipulate the storyline to focus on whether or not co-star Yolanda Foster's battle with Lyme disease was as serious as she claimed. Rinna claimed Vanderpump encouraged Rinna to suggest that Foster suffered from Munchausen syndrome—a mental health problem characterized by exaggerating or faking physical illness or injury. Vanderpump adamantly denied Rinna's allegations.
Foster—who now goes by her former name, Yolanda Hadid—confirmed she is leaving the show in an Instagram post in June 2016. "I would have loved a more graceful exit [than] Season 6 but sometimes we don't get to control the ending of the chapters in our life," she wrote. "I am leaving what's over without denying its past importance in my life. I believe that every exit is a new entry and with that in mind I say goodbye to my [Bravo] family as I continue to focus on a my recovery, my children and bring back the privacy within our home."
At the time of this writing, Vanderpump has yet to comment on TMZ's story.