Former Couples Who Reunited On Screen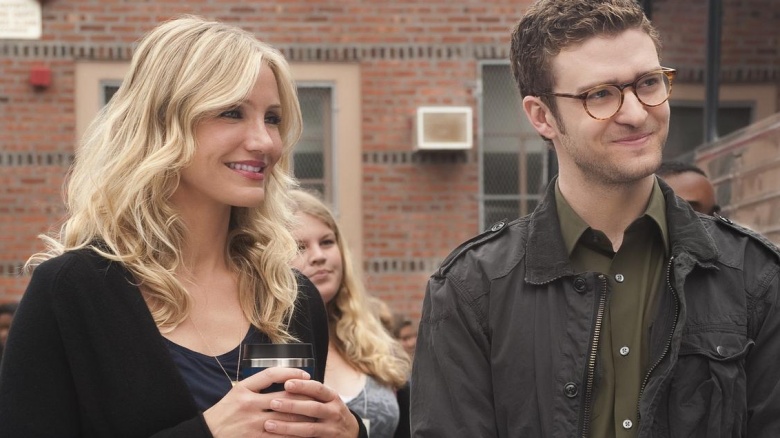 Breakups are terrible to go through, but at least most of us can avoid our exes like the plague after everything is said and done. That wasn't the case for this set of eight former celebrity couples, who had the awkward pleasure of reuniting on the big and small screen for various projects. How did their reunions play out? Read on to find out.
Ben Affleck And Gwyneth Paltrow - 'Bounce'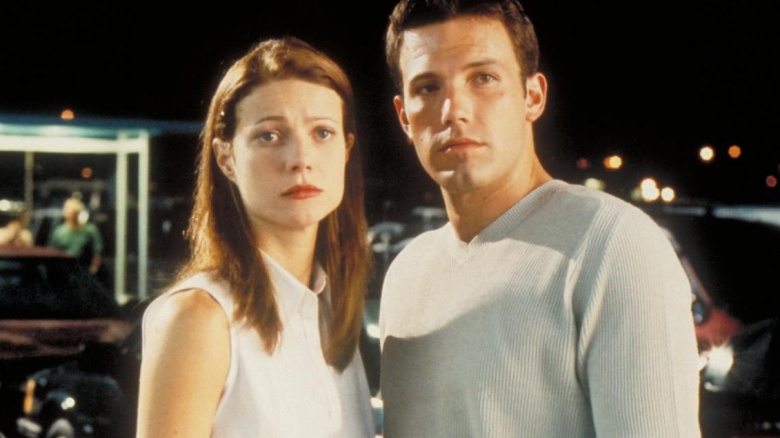 Ben Affleck and Gwyneth Paltrow's break-up seemed pretty amicable — at least in the eye of the public; Ben famously razzed Gwyneth during her 1999 "Saturday Night Monologue," then Gwyneth did the same to Ben's in 2000. In fact, things appeared to be so amicable, they agreed to co-star in the 2000 drama Bounce, about a man who unknowingly survives a plane crash by switching plane tickets with a fellow traveler, then falls for said traveler's wife. As you might guess by that convoluted plot description, the movie wasn't very good. But hey: At least they had fun making it!
Cameron Diaz And Justin Timberlake - 'Bad Teacher'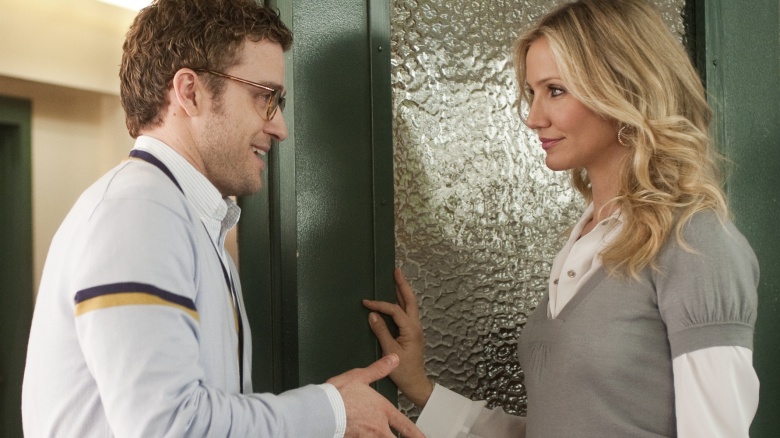 What do you do when your high-profile relationship comes to an end? When you're Cameron Diaz and Justin Timberlake, you laugh it off. That's what the former couple did in 2011 when they co-starred together in the raunchy comedy Bad Teacher. In fact, the former duo was so comfortable being back together, they even agreed to film a sex scene (albeit a very awkward one). But then again, when you look as good as Justin Timberlake and Cameron Diaz, why wouldn't you?
Jennifer Lawrence And Nicholas Hoult - 'X-Men: First Class' And 'X-Men: Apocalypse'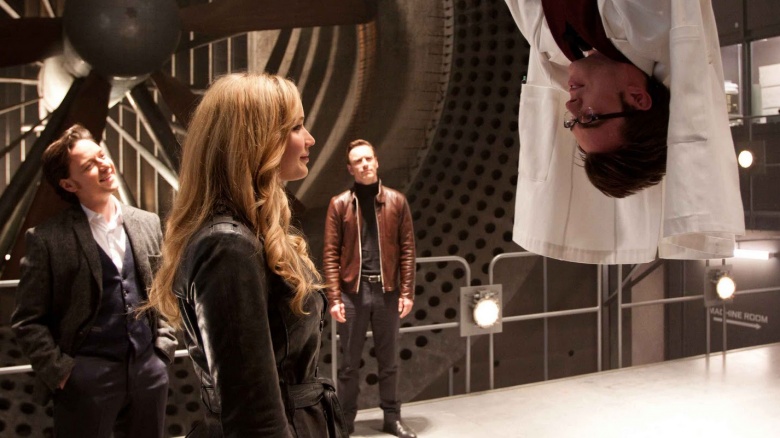 One of the troubles that comes with starring in a blockbuster franchise is dating your co-star, then breaking up with them about halfway through. Such was the case for Jennifer Lawrence and Nicholas Hoult, who hooked up, then broke up, then hooked up again, then broke up again while filming the uber-popular X-Men reboot series. Although they are officially broken up for good (J-Law is dating Coldplay frontman Chris Martin; Nicolas is... not dating J-Law anymore), the duo appeared to be all smiles in an Instagram photo posted seven weeks ago by director Bryan Singer.
Diane Keaton And Al Pacino - 'The Godfather: Part III'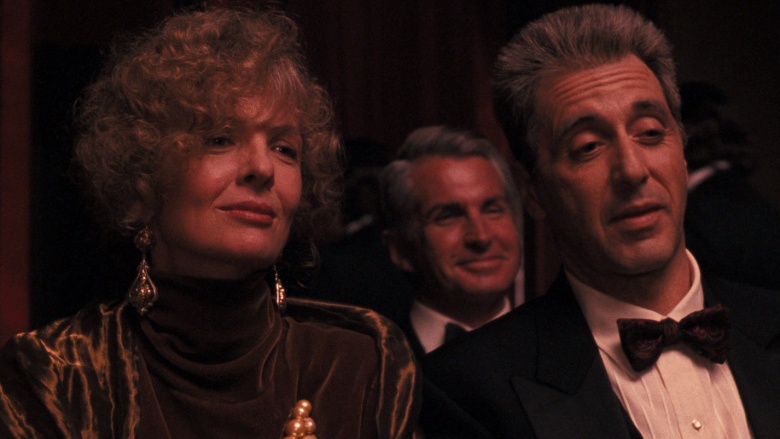 Diane Keaton and Al Pacino faced a grown-up version of Jennifer Lawrence and Nicholas Hoult's dilemma when they re-teamed in The Godfather: Part III in 1990, nearly two decades after they had dated. Although, to be fair: Since most moviegoers try their best to forget The Godfather: Part III ever existed, we're guessing Keaton and Pacino didn't give this reunion much thought, either.
Woody Allen And Diane Keaton - 'Annie Hall'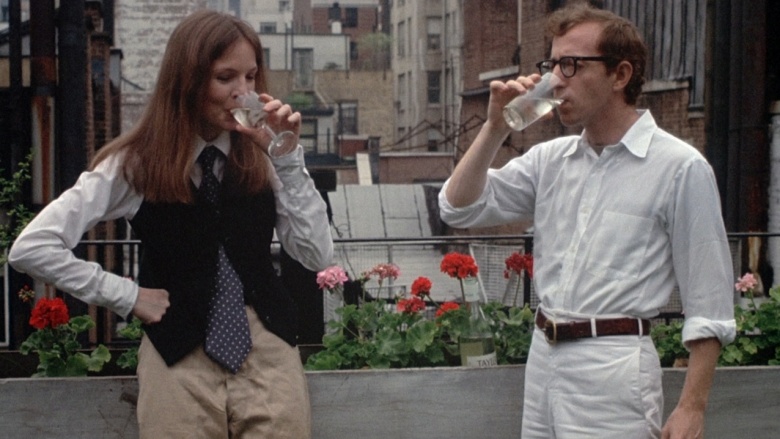 Speaking of Diane Keaton: The iconic actress famously dated director Woody Allen for much of the '70s. Although their relationship didn't last, Keaton continued to star in a number of Allen's movies, including Annie Hall, which was loosely based on their relationship. Keaton and Allen both won Oscars for the movie, so, uh, yeah... You might want to go ahead and call your ex.
Colin Firth And Jennifer Ehle - 'The King's Speech'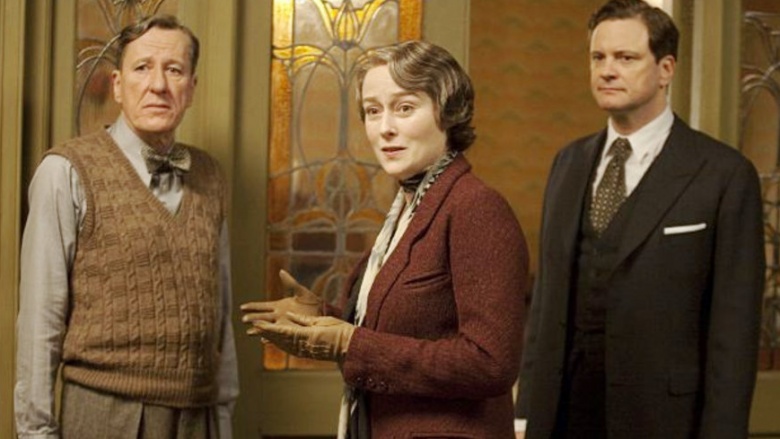 The press didn't even know that Pride and Prejudice stars Colin Firth and Jennifer Ehle had dated until after their relationship had ended. Perhaps that was why they were able to remain cordial during the filming of the Oscar-winning biopic The King's Speech — at least for one scene, which lasted only 68 or so seconds. Not exactly a miniseries, but hey, Pride and Prejudice fans will take what they can get.
Julia Roberts And Liam Neeson - 'Michael Collins'
Julia Roberts famously (infamously?) dated a number of Hollywood actors during her meteoric rise to fame, including her Satisfaction co-star Liam Neeson, of all people. Like many of Roberts' relationships at the time, it didn't last very long; they broke up by the end of the '80s. Still, Roberts and Neeson were able to act like the professional adults we only wish we could be when they reunited to play husband and wife in the 1996 Irish Civil War drama Michael Collins. By then, they were married to other people, anyway.
Jennifer Lopez And Marc Anthony - 'Q'Viva!'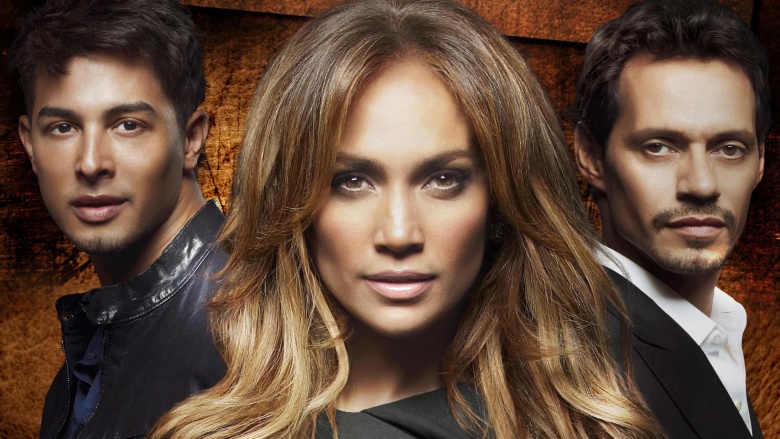 We're still not sure which is worse: that Jennifer Lopez and Marc Anthony split or that they subsequently agreed to co-star on the FOX reality competition series Q'Viva! The Chosen Live. The fact that the show premiered right after their split was enough to create a bit of buzz about the show's premiere, including a well-circulated promo in which J-Lo referred to Marc as a "pig." Still, much like their relationship, the show fizzled out and was eventually canceled by FOX after 12 episodes. Because, really, who the hell would ever want to watch a show called Q'Viva! The Chosen Live?
Emma Roberts And Evan Peters - 'American Horror Story: Hotel'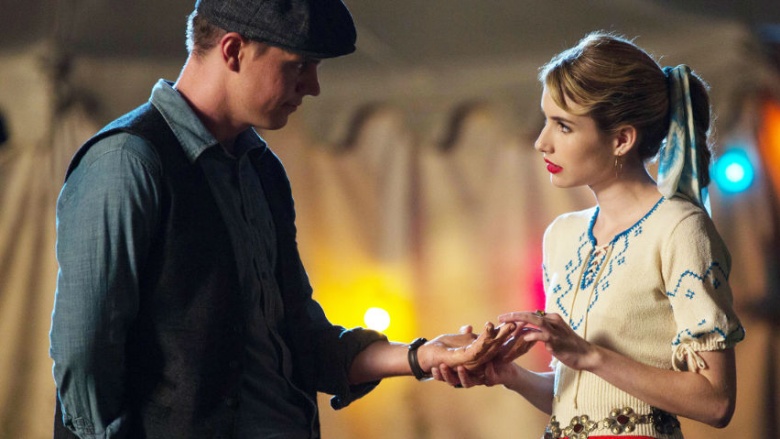 Well, this one might be awkward. After ending their engagement in June, it was announced that Emma Stone and Evan Peters would reunite for the latest installment of Ryan Murphy's American Horror Story anthology series, American Horror Story: Hotel. "Emma's going to do a fun thing at the end with Evan. That's all I can say," Murphy told US Weekly at a press event in June. Here's hoping that "thing" is amicable.