Tim Tebow Leads Mid-Air Prayer After Passenger Collapses On Flight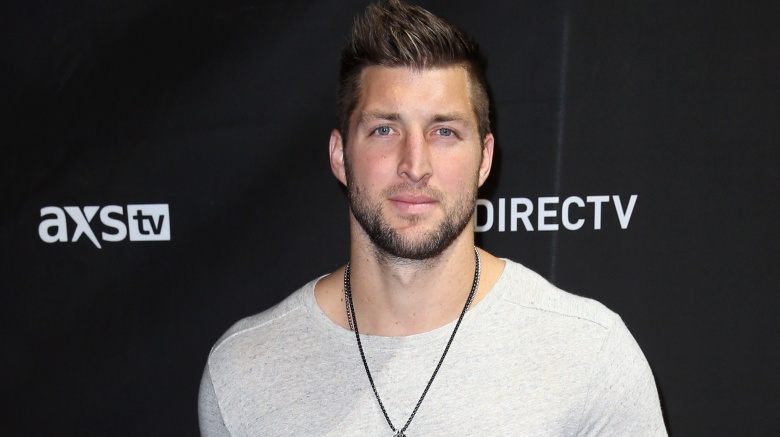 Getty Images
Former NFL quarterback Tim Tebow led a prayer mid-flight after a passenger traveling from Atlanta to Phoenix suffered an apparent heart attack on board, People magazine confirmed June 27, 2016.
Tebow began the prayer after joining flight attendants and other passengers who came to help the ailing man and his family. According to People, he also "helped the family get off the plane, picked up their luggage, and went with them to the hospital." The 28-year-old football star then "waited with them until they got the news that the man had passed away." People says the man—who was in his 60s—was traveling with his wife and his wife's friend.
One of the passengers on the plane, Richard Gotti, wrote about the incident on Facebook. "I watched strangers from all over the world and every ethnicity come to the help of this man for over an hour!" Gotti wrote. "Then all of a sudden, I observed a guy walking down the aisle. That guy was Tim Tebow. He met with the family as they cried on his shoulder! I watched Tim pray with the entire section of the plane for this man. He made a stand for God in a difficult situation."
Gotti went on to write that the man who suffered the heart attack got his pulse back after the plane landed in Phoenix.
This is the latest act of kindness from Tebow, whose bumpy road in the NFL hit a rough patch in September 2015 when he was released by the Philadelphia Eagles.
Last week, Tebow flew from the Bahamas to Florida to visit his high-school teammate Rodney Sumter, who had been hospitalized after the mass shooting at a gay nightclub in Orlando.
"My high school quarterback left the Bahamas to come and see me. Tebow has always been an awesome person," Sumter wrote on his Instagram page.
Tebow has yet to comment on either incident.