Justin Timberlake Apologizes For Twitter Backlash During BET Awards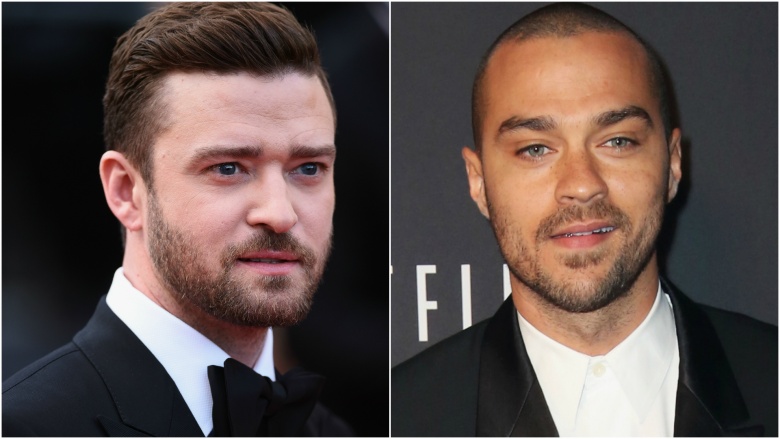 Getty Images
Justin Timberlake got himself into hot water after fans took issue with tweets he wrote during actor Jesse Williams' powerful speech at the BET Awards on June 26, 2016.
The "Can't Stop the Feeling" singer initially wrote that he was "inspired" by Williams' speech, which touched upon the many injustices black people have and continue to face in America, but not everyone was inspired by Timberlake's tweet. One user named Ernest Owens took issue with Timberlake's reaction, prompting him to tweet, "So does this mean you're going to stop appropriating our music and culture?" Owens then added "And apologize to Janet too," referring to Timberlake's infamous Super Bowl halftime show performance in 2004, in which he ripped a piece of Janet Jackson's costume and exposed her breast.
"Oh, you sweet soul," Timberlake responded. "The more you realize that we are the same, the more we can have a conversation."
Timberlake's response sent off a flurry of tweets from angry fans, many of whom felt Timberlake had missed the point of Williams' speech entirely. "If 'we' are the 'same', why is it that you have been so successful and black R&B singers struggle to sell? You ain't that good," wrote Twitter user shelly from da block. "By saying we are all the same dismissed Jesse Williams speech entirely and proved his point at the same time well done," added user cocoarose.
Eventually, the backlash became so strong that Timberlake was forced to step in and apologize. "I feel misunderstood. I responded to a specific tweet that wasn't meant to be a general response. I shouldn't have responded anyway..." he wrote. "I forget this forum sometimes..." he added. I was truly inspired by [Jesse Williams'] speech because I really do feel that we are all one... A human race." In conclusion, Timberlake said, "I apologize to anyone that felt I was out of turn. I have nothing but LOVE FOR YOU AND ALL OF US."
On Sunday, the BET Awards honored Williams with the Humanitarian Award for his help raising awareness for the Black Lives Matter movement. "We've been floating this country on credit for centuries, and we're done watching and waiting while this invention called whiteness uses and abuses us..." the Grey's Anatomy star said (via TIME magazine). "...Ghettoizing and demeaning our creations, then stealing them, gentrifying our genius, then trying us on like costumes before discarding our bodies like rinds of strange fruit. The thing is, though, just because we're magic doesn't mean we're not real."