Selma Blair Hospitalized After Mid-Flight Freak-Out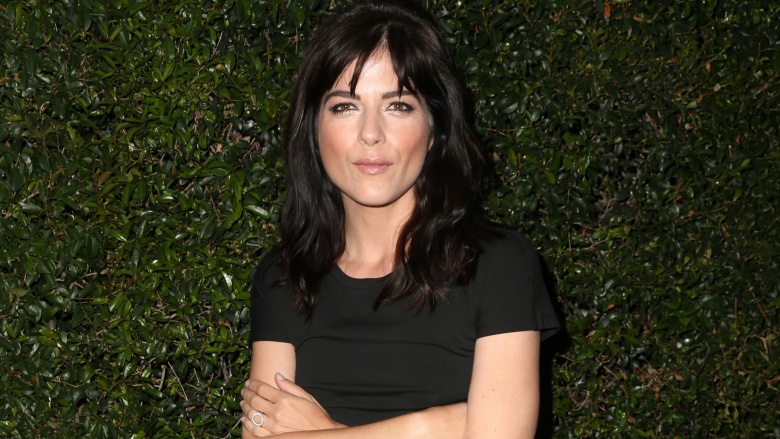 Getty Images
After an outburst mid-flight, actress Selma Blair was reportedly removed from an international flight on a stretcher and rushed to the hospital on June 20, 2016, reported People.
"She was met by paramedics at LAX as soon as her plane arrived," a source told the magazine. "It looks like she had taken a combination of prescription medication with alcohol. We don't know what sort of prescription medications."
According to TMZ, the incident went down in the first-class cabin. Witnesses said Blair appeared to have "combined something—perhaps medication—with her glass of wine." Afterward, the witnesses claim she started crying and saying, "He burns my private parts. He won't let me eat or drink," and "He beats me. He's going to kill me." It's unclear who "he" is. Two nurses reportedly checked Blair's purse for pills as they tried to help her; the pilot informed the flight tower that a passenger on board had been mixing alcohol and medication.
The plane was flying from Cancun, Mexico, to Los Angeles. Blair was on board with her four-year-old son, Arthur Saint, according to People. She was taken off the plane by medical personnel as soon as it landed.
After news of Blair's hospitalization broke, US Weekly reported that she had spent Father's Day weekend in Mexico with her ex-boyfriend, Jason Bleick, and their son at the Hard Rock Hotel Riviera Maya. The 43-year-old actress reportedly spent time at the spa before joining Bleick and Arthur Saint on the beach, according to eyewitnesses. "Selma seemed happy and healthy all weekend," a source told the tabloid.
Blair began dating Bleick in 2010. They split about two years later.
Blair is best known for her roles in Cruel Intentions (1999) and Legally Blonde (2001). In 2016, she had a glorified cameo as Kris Jenner in the FX miniseries American Crime Story: The People v. O.J. Simpson.
Reps for the actress have yet to comment on the reports.