Demi Lovato Quits Twitter, Instagram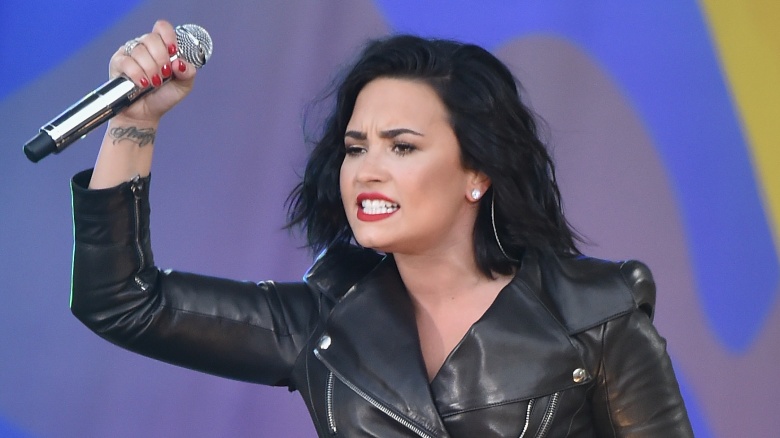 Getty Images
Get ready to hear a lot less from Demi Lovato. The singer-actress announced on June 20, 2016 that she is quitting the social media platforms Twitter and Instagram (or "Insta," as she calls it).
"Damn I gotta quit sayin s***. Bye Twitter," Lovato eloquently tweeted. "And insta."
Ironically, despite her farewell message, Lovato continued to fire off a few more tweets, some of which implied that she was leaving in part due to harsh comments from her followers. "I like snapchat cause I don't have to see what some of y'all say. Follow me if you want: theddlovato," she wrote. "But why do people actually give a f*** what I say?" She demanded. "Like if you don't care the [sic] gtfo haha."
The rants continued. "That one time I started my own charity providing mental health care for people who can't afford it and this is what y'all talk about," she wrote, before adding in another tweet: "And people wonder what's wrong with the world. Pay more attention to good than bad."
Last week, Lovato came under fire on Instagram for throwing shade at singer Mariah Carey. According to ET, the incident began after Lovato commented on a meme which basically said that singer Ariana Grande is a lesser version of Carey. "Mariah is a legend and is so talented but consistently disses people," Lovato wrote—and later deleted—in the comments section of the post. "It's nasty the way she treats Jennifer [Lopez]. [Ariana Grande] did nothing wrong." According to ET Online, Lovato also referred to Carey as "unnecessarily rude" in an Instagram comment posted earlier this month.
Ay yi yi. June has been a pretty rough month for the "Skyscraper" singer. At the top of the month, Lovato and her boyfriend of six years, actorWilmer Valderrama, confirmed on Instagram that they had broken up. No wonder she's taking a break from social media.