Calvin Harris: It's 'All Good' With Taylor Swift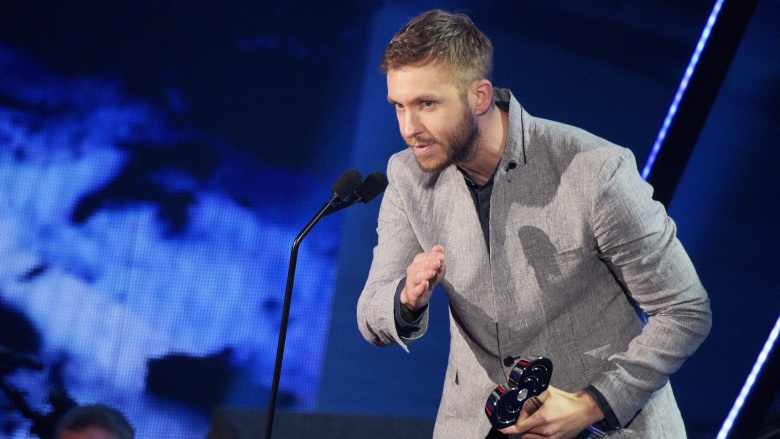 Getty Images
Calvin Harris is apparently totally fine with Taylor Swift dating Tom Hiddleston.
"It's all good, she's doing her thing," the Scottish DJ told TMZ on June 16, 2016 in Los Angeles, just one day after photos of his ex making out with the British actor were published in UK tabloid The Sun. "She's doing her thing, dude."
Harris' happy-go-lucky attitude marks a stark contrast from previous reports that claimed he was kind of annoyed that Swift had moved on only weeks after their split went public. "He's pissed and feels betrayed by her," a source told TMZ. The tabloid reported that Harris had become suspicious of Swift about a month before their breakup.
Harris has since unfollowed Swift on Instagram and Twitter.
How it all began
Getty Images
Swift dated Harris for 15 months before confirming their breakup in June 2016. At the time, the split seemed void of all drama. Harris even posted a pretty darn mature tweet, which Swift retweeted. "The only truth here is that a relationship came to an end & what remains is a huge amount of love and respect," he wrote. That message, along with all evidence that they were ever an item, has since vanished from their social media accounts.
Swift and Hiddleston's relationship went public after they were photographed making out along the shore in Rhode Island and cozying up in a tea room over dessert and espresso. Later that date, the lovebirds were spotted boarding Swift's private jet.
Swift and Hiddleston first turned heads at a Met Gala after-party in May 2016 when they participated in a dance-off that went viral. Harris was not in attendance.