Meg Ryan Looks Distinctly Different At Tony Awards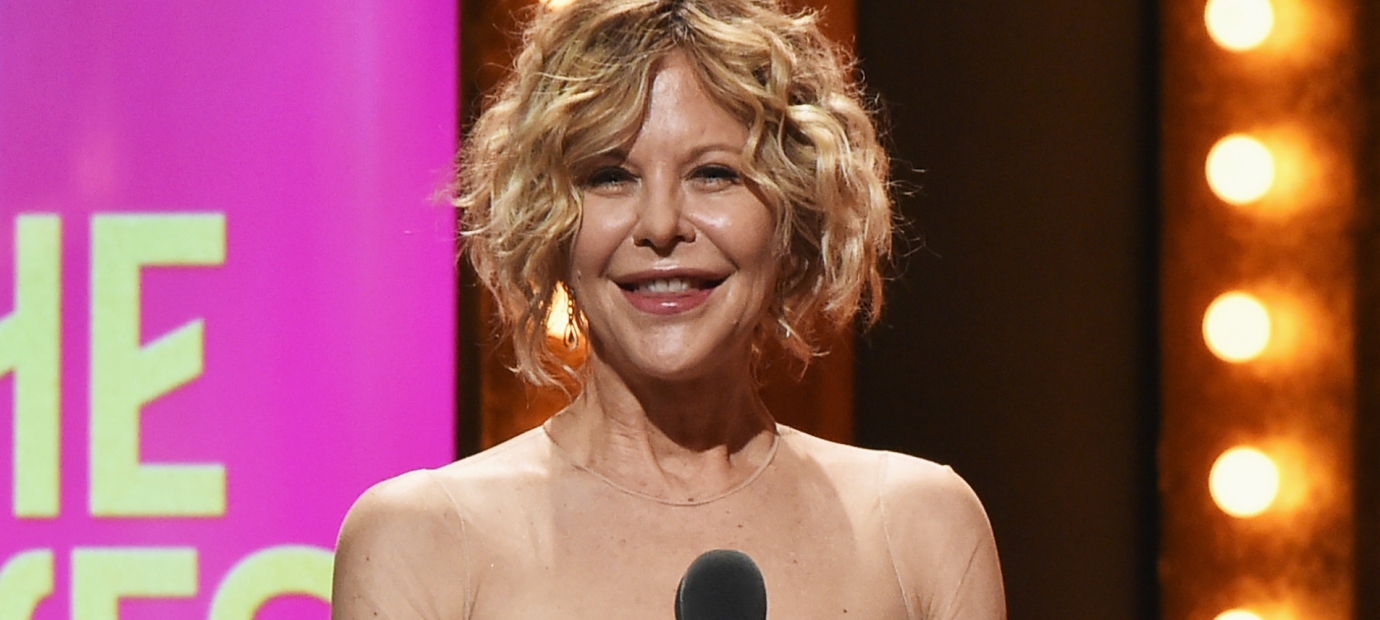 Meg Ryan stole the show at the 70th annual Tony Awards in New York City on June 12, 2016, though probably not the way she expected.
The star of When Harry Met Sally... made a surprise appearance during the telecast to introduce the nominated revival of She Loves Me. For those who don't know theater: She Loves Me is based off the Hungarian play Parfumerie, which inspired the 1940s romantic comedy The Shop Around the Corner. That movie inspired Nora Ephron's 1998 comedy, You've Got Mail, which starred Ryan and Tom Hanks and, yeah, now everything makes sense.
In any case, Ryan's appearance would have been one of those "OMG I miss the '90s!" moments, except all fans could focus on was her face, which appeared to look a little, uh, different than it has in the past. Thus came the head-scratching articles with headlines such as, "What Happened to Meg Ryan's Face?" and "Meg Ryan, 54, Shocks With Distinctly Different Appearance." Once again, long-standing rumors escalated that Ryan has had plastic surgery.
The actress has dodged the discussion for years, though she did address all the tabloid gossip in a 2015 interview with Porter magazine. "I don't pay a lot of attention frankly," she said. "There's a lot of hatred in the world today; it's so easy to judge. Imagine being a hater, how stupid!" She continued: "My women friends are not sitting around talking about...well, sometimes there are conversations like that, but the people I value talk about kids growing up, what kind of world they are going into, what we are eating, what we are breathing."
As far as we can tell, Ryan is keeping mum on her latest appearance and the cacophony it stirred up. Once a staple of romantic comedies during the '80s and '90s, Ryan has kept her distance from the spotlight since the early '00s. She's made only a few appearances in the last few years, popping up on Curb Your Enthusiasm and Web Therapy. In 2015, she directed her first movie, Ithaca, which reunited her with Tom Hanks.