Prince's Secret Acts Of Kindness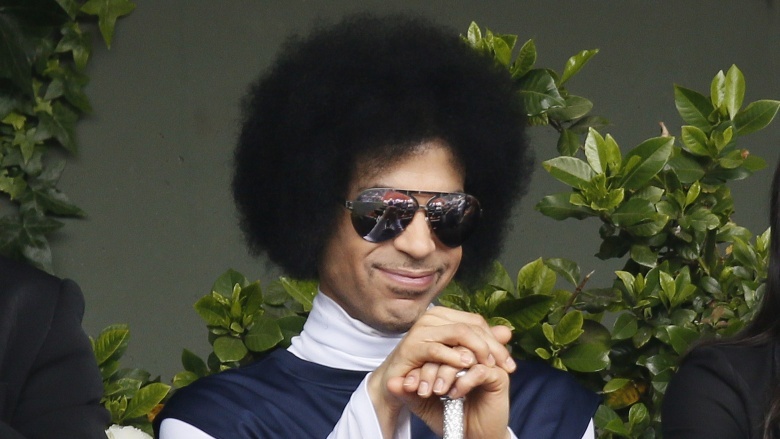 Getty Images
Prince Rogers Nelson died on April 21, 2016, leaving behind a world-renowned artistic legacy. The "Purple Rain" singer-songwriter was known for his groundbreaking fashion choices and inimitable innovations in the musical spheres of R&B, rock, funk, soul, and pop. What Prince wasn't known for was his incredible humanitarian work because his deep faith as a Jehovah's Witness prevented him from speaking publicly about it. Only posthumously have we begun to understand the myriad philanthropic acts of kindness Prince carried out during his life.
Green For All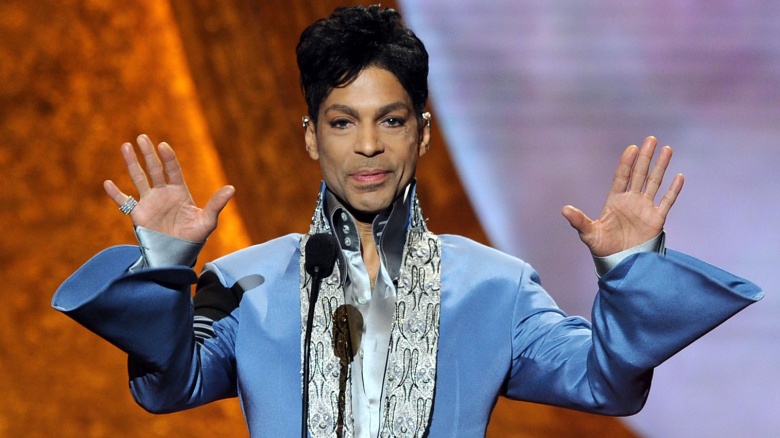 Getty Images
Prince often leveraged his widely attended concerts to give notoriety to causes close to his heart. In 2012, he used the Chicago leg of his Welcome 2 concert tour to spotlight the environmental organization Green For All. Prince's good friend and former lawyer, Van Jones, founded the group in 2007 and served as its public face. Prince stayed behind the scenes, quietly supporting the initiative with his checkbook. Few knew about his steady involvement in the organization until Jones spoke about his late friend's selflessness on the Dr. Drew show. "You've got people with solar panels on their house...that don't know Prince paid for them," Jones told HLN. "I was the face of those programs, but it was his heart."
Social activism
On February 26, 2012 unarmed black teen Trayvon Martin was shot and killed in Sanford, Fla. by a neighborhood watch volunteer who told the 911 dispatcher he seemed to be "a real suspicious guy." The day of Prince's death, Reverend Al Sharpton revealed that the artist had anonymously given money to Martin's family. "He didn't want anybody to know," Sharpton told the New York Daily News. "He didn't even want Trayvon Martin's family to know where the funds came."
Martin's death became one of a contentious string of deaths involving unarmed black men. Among those was Freddie Gray of Baltimore, who died in April 2015 from a spinal injury allegedly suffered while in police custody. Once again, Prince took action, traveling to the city to perform a "Rally 4 Peace" benefit concert and debut a song of solidarity called "Baltimore." Prince donated proceeds from the concert to the NAACP's Afro-Academic, Cultural, Technological and Scientific Olympics (ACT-SO), the city's YouthWorks summer jobs program, and the newly established OneBaltimore foundation, reported the Baltimore Sun.
Prince also lent his voice to the Tidal X: 10/20 charity concert in Brooklyn in October 2015. Held on what would have been Martin's 21st birthday, the benefit raised $1.5 million for the Black Lives Matter movement.
#YesWeCode
At the 20th anniversary Essence Music Festival in 2014, political activist Van Jones revealed a new education initiative called #YesWeCode. The project was designed to help 100,000 young women and men from low-opportunity backgrounds find success in the tech sector. Jones said the man behind the curtain was Prince.
"After the Trayvon Martin verdict I was talking to Prince and he said, 'You know, every time people see a young black man wearing a hoodie, they think, he's a thug. But if they see a young white guy wearing a hoodie they think, oh that might be Mark Zuckerberg. That might be a dot-com billionaire.' I said, 'Well, yeah, Prince that's true but that's because of racism.' And he said, 'No, it's because we have not produced enough black Mark Zuckerbergs. That's on us. That's on us. To deal with what we're not doing to get our young people prepared to be a part of this new information economy.'"
Prince performed numerous concerts to promote the initiative. The organization posthumously honored its incognito angel with a message on its website. "Prince's commitment to ensuring young people of color have a voice in the tech sector continues to impact the lives of future visionaries creating the tech of tomorrow."
Lauryn Hill
Members of Prince's inner circle say the Purple One didn't show up on your good days. He showed up on your worst days and tried to make them better. In 2013, when musician Lauryn Hill went to prison for tax evasion, Prince was there. Van Jones told CNN, "the first thing he wanted to know was, 'Where are her kids and what can we do to help?'"
"This is just how he was," said Jones. "I guarantee you, anybody struggling, anywhere in the world, he was sending checks, he was making phone calls. But he did not want it to be known publicly and he did not want us to say it. But I'm going to say it, because the world needs to know that it wasn't just the music. The music was one way he tried to help the world, but he was helping every single day of his life."
The Louisville Free Public Library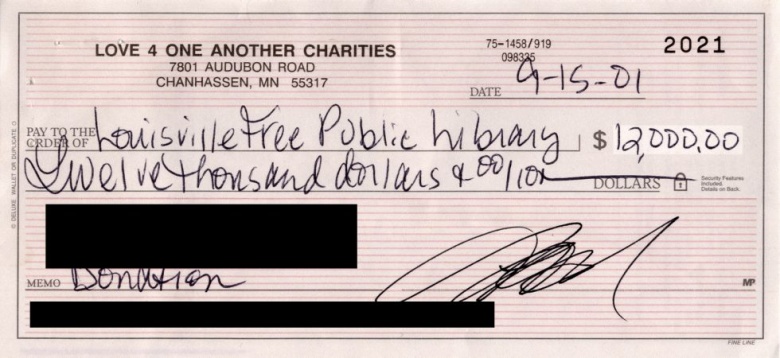 When the Western Branch of the Louisville Free Public Library opened in 1905, it became the nation's first full-service library for African Americans, staffed by African Americans, but through the years, the historic building had faced threats of closure.
In 2001, Prince gave the library a $12,000 check, requesting that it remain anonymous. "He didn't want people to know," said Louisville radio host Haven Harrington, III, who used to work at the library. "He just wanted to do the right thing without a lot of fanfare and accolades."
The library shared an image of that check with the press only after Prince's passing. Harrington told WFPL, "We used that money for years."