Celine Dion's Heartbreaking Confessions After Her Husband's Tragic Death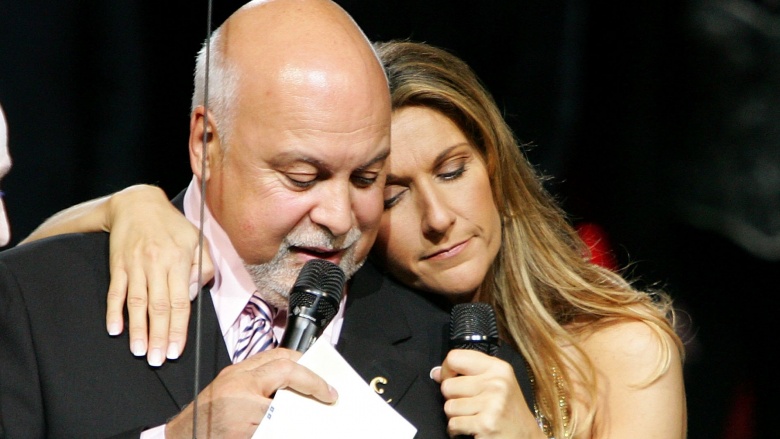 Getty Images
To say that 2016 has been a rough year for Grammy-winning singer Celine Dion would be an understatement. In January, she lost her husband, René Angélil, after a decades-long battle with cancer. Two days later, her older brother Daniel died of cancer as well.
Months after her tragic losses, Dion is finally beginning to open up about her final painful moments with her late husband, and how she and her family are beginning to move on. Get your tissues ready, because this one's going to be a tearjerker.
'I lost the love of my life'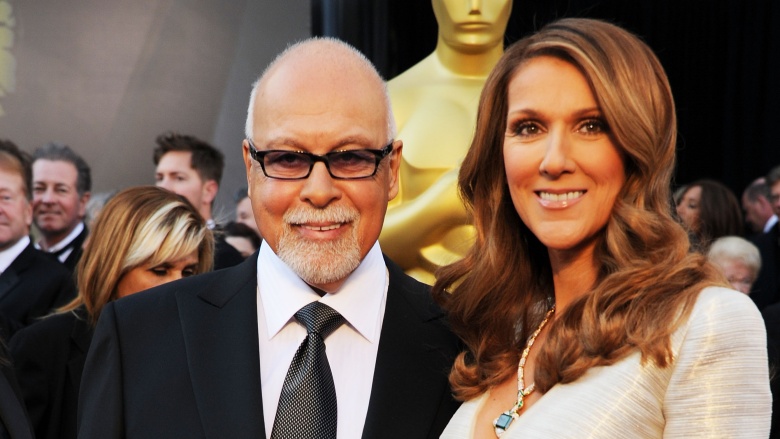 Getty Images
Speaking to People magazine in May 2016, Dion reflected on losing the man she calls "the love of my life" at the young age of 48. "It's been a long, long journey," Dion said, referring to Angélil's many health battles. "We were living in hope, knowing that there's no hope."
But despite her tragic loss, Dion says she's learning to find the strength to move on. "I really, really want to prove to my kids their mother is strong," she said of her three boys. "René always insisted the show must go on ... I miss him a lot from when he was great but not when he was suffering. I cannot be selfish. You have to let people go. I feel at peace."
She also told Good Morning America that Angélil's death has taught her to live in the present. "There's a lot ahead of me," she said. "But if I think too far ahead of me, I might be scared. I might ask myself too [many] questions. I just want to be here [in the present]."
Her final moments with Angelil were devastating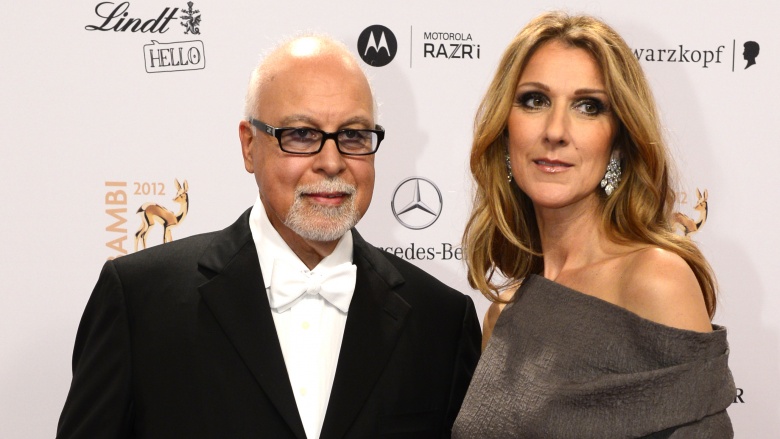 Getty Images
In her tearjerker of a chat with Good Morning America, Dion walked ABC's Deborah Roberts through the final moments she spent with Angélil before he died on January 14.
"I went there, and I stayed by [his] side," she said. "And then I started to talk to him. I said, 'You know what? I want you to just go in peace. I want you to not worry. You are worrying for my career; you are worrying for the children; you are worrying for everything. It's enough. Do you trust me? Please do. Trust me; the kids are fine. I'm fine. I promise you: we're gonna be okay. Please leave in peace. I don't want you to worry."
Then, she added, "I covered him because he was very cold. I took one of his bathrobes; I put one on him, one on me. I talked to him in his ear. I kissed him so much."
His dying wish was not granted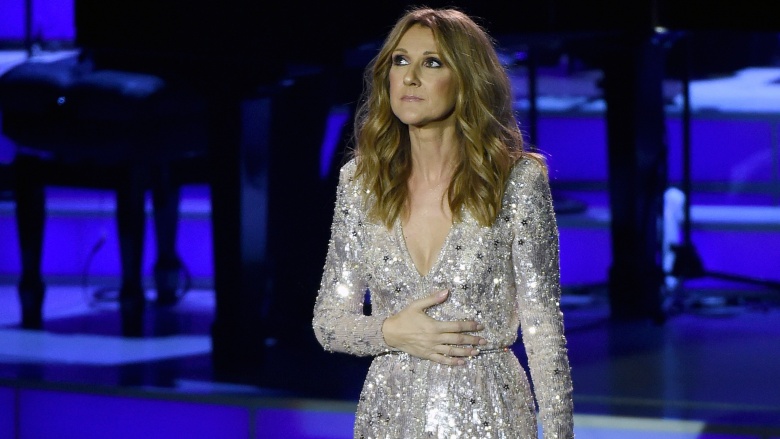 Getty Images
In multiple interviews leading up to Angélil's death, Dion revealed her late husband's dying wish was to die in her arms. Unfortunately, Dion revealed to Good Morning America that Angélil's wish did not come true.
"I cannot live with a regret, but this is something that I do have a tendency to think that I have a regret," the "My Heart Will Go On" singer confessed. "And I should not. He did not die in my arms, but I think he died in my heart. ... If I hold onto this, I won't move on. There's a reason for things. I have to give myself a reason to go on."
'My brother was too weak to fly on his own'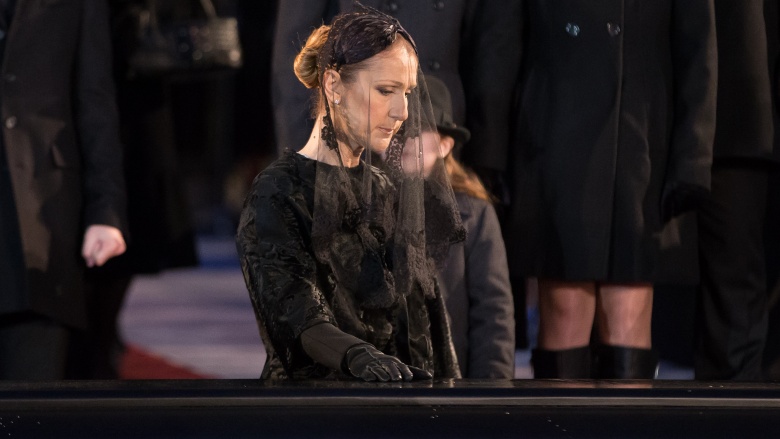 Getty Images
Just two days after Angélil's death, Dion suffered another tragedy when her older brother Daniel died from cancer at the age of 59. Even more tragic: Daniel's death coincided with what would have been Angélil's 74th birthday.
Dion told Good Morning America she used Angélil's death as a way to cope with the loss of her brother. "I said to myself, for his birthday, my husband came and got my brother, because my brother was too weak to fly on his own. For René's birthday, he said, 'I'm gonna come and get your brother, and I'm gonna take good care of him.'"
Speaking to People, Dion admitted she was worried that she might not have been there to see Angélil go had her brother died before him and recalled wondering, "What happens to my children if my husband passes away while I'm gone?" In the end, though, she said she's since been able to find the positive amid tragedy. "René escorted my brother," she said. "It was perfect."
She used a Pixar movie to explain Angélil's death to her twin boys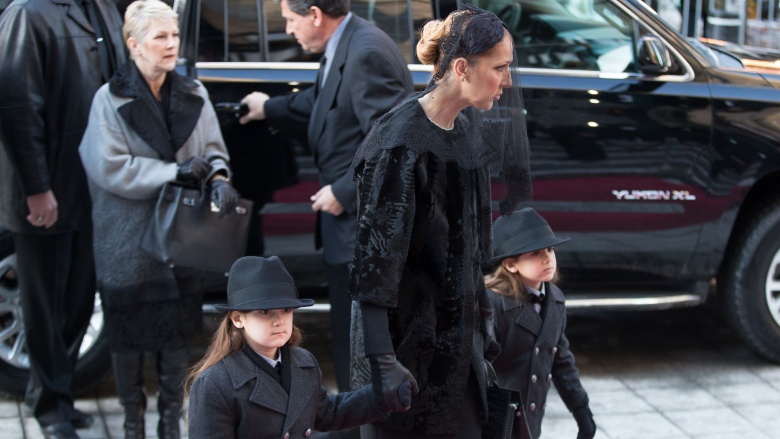 Getty Images
After Angélil's death, Dion was left with another difficult challenge: how to explain his passing to the couple's 5-year-old twin boys, Eddy and Nelson. As she revealed to Good Morning America, Dion relied on one of her family's favorite films, the Pixar movie Up!, to get her message across.
"I said, you know, today, Papa went up," she told Good Morning America. "The only thing I want you to remember is 'up.' Up is a good thing. Don't worry: the house is not gonna go with balloons in the sky, because we still live in it. But Papa went with balloons. Papa went up, because papa was very sick."
"Up is a good thing; up is uplifting," she said later in the interview. "We're gonna celebrate right now, because Papa is no more in pain."
Dion went on to say that she and her sons blew pixie dust in the air and sent balloons up into the sky as a way for to them to say goodbye. "It's the thing I'm most proud of," Dion told People. "I did not want to relate the passing to doctors and have them be afraid."
It's now hard for her to make decisions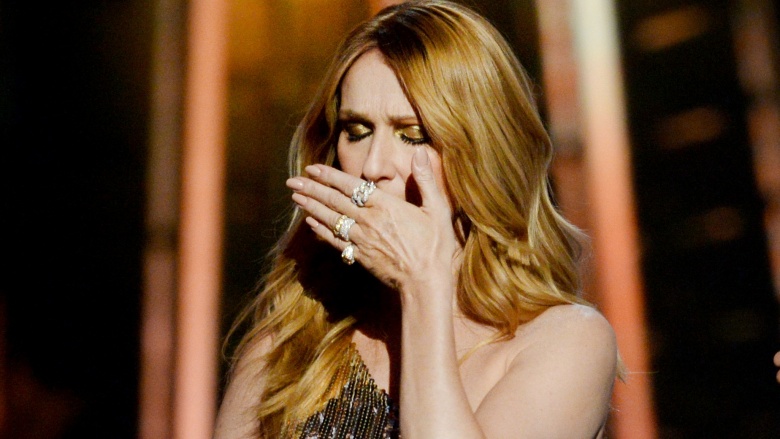 Getty Images
Dion admitted to Good Morning America that the hardest part about life without Angélil is having to make decisions without him. "But after awhile, am I going to have [doubts] all the time?" she said. "Or do I have to make decisions as a woman, as a mother, as an artist?"
When asked if she's ready to do that, Dion said simply, "Do I have a choice? You're never ready for something like this to happen. Even though you expect it, when it hits you, you're not prepared. It's hard."
Birthdays became harder to celebrate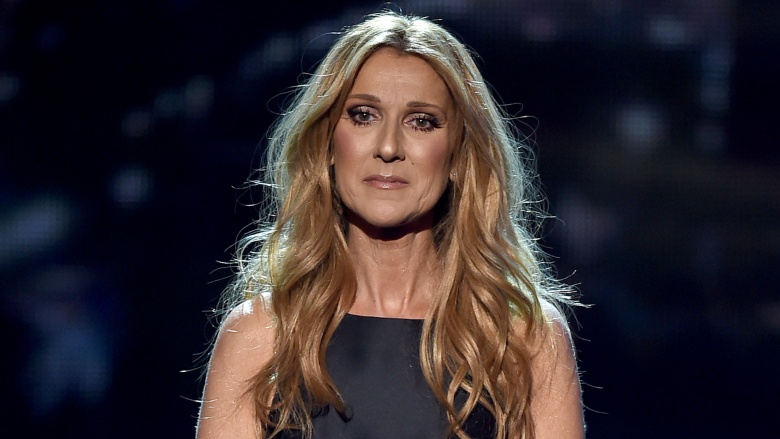 Getty Images
In her People cover story, Dion admitted that Angélil's throat cancer took a toll on the family's happy occasions, including his own birthday. "I think that he could not take another birthday," she said. "For him it was like, 'How many cakes are people going to eat in front of me?' We did not buy cakes anymore, we did not decorate too much because he could not get out of bed. At one point I hired a plane to write a message in the sky for him. He barely could lift his head to look at it."
RC initially did not want to give Angelil's eulogy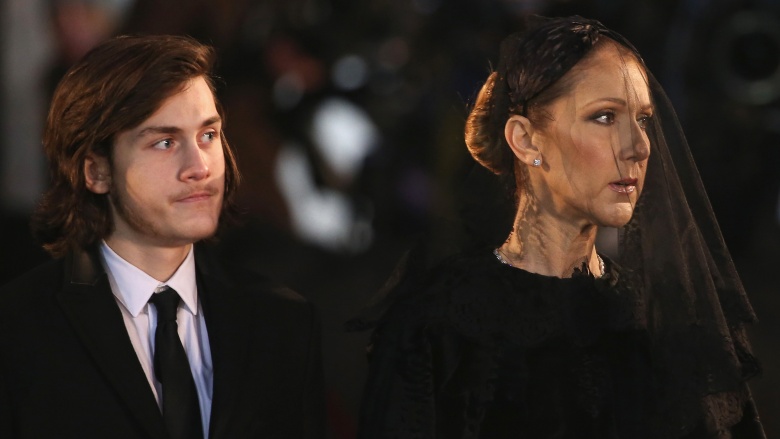 Getty Images
One of the most difficult parts about Angélil's death was the moment Dion asked the couple's oldest son, 15-year-old RC, to speak at the funeral. "At first he said 'I don't think I can do that,'" she told People. "[And I said], 'I just want you to know your dad and I have always respected you. We respect your decision.'"
RC later came around when he asked Dion to give her opinion on the issue. "[I said to him], 'This is the last time you can talk to your dad. RC, it's not for me or the people, it's for your dad.'"
Months after Angélil's death, RC surprised Dion by presenting her with the Billboard Music Awards' Icon Award in Las Vegas. The unexpected moment made Dion burst into tears. "They said, 'To present the award, here's your son' ... and [it] cut my heart to pieces. [It] really did," she told People after the show aired.