What Selena Gomez Revealed About Bieber In Feel Me
Selena Gomez and Justin Bieber just can't quit each other. The former Disney darling dropped a new song on her Revival tour called "Feel Me," and all signs point to it being about the Biebs—and, if so, it reveals quite a bit about the pair.
He still tries to hook up with her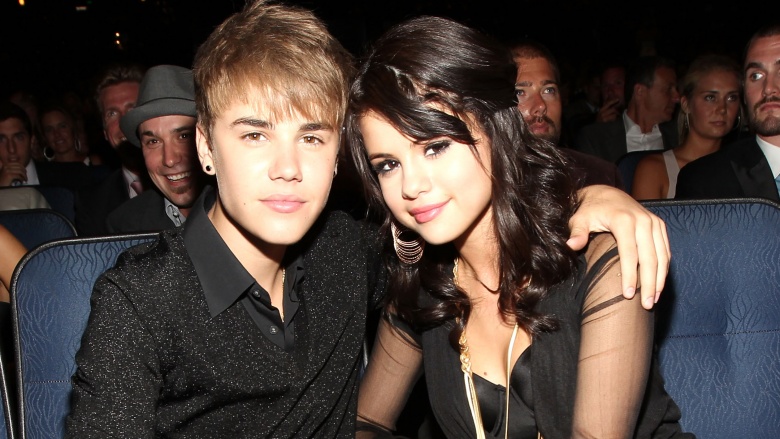 Getty Images
The fact that Bieber still has the hots for Gomez isn't exactly brand new information. One look at his thirsty throwback Instagrams (like this one from March 2016) can make that pretty clear to anyone. Still, Gomez confirms that smoochy-face photos aren't the only ways Bieber reaches out to her, and that their breaks may not last too long. She sings, "I gave you space and time / And now you're telling me you miss me / And I'm still on your mind / We were one in a million / Our love is hard to find." This echoes a sentiment Bieber revealed to GQ, telling the mag, "We don't speak often, but we're cordial. If I need something, she's there for me. If she needs something, I'm there for her." Just what those "somethings" are remains to be seen, but we'll let you guess what that could mean.
Selena was loyal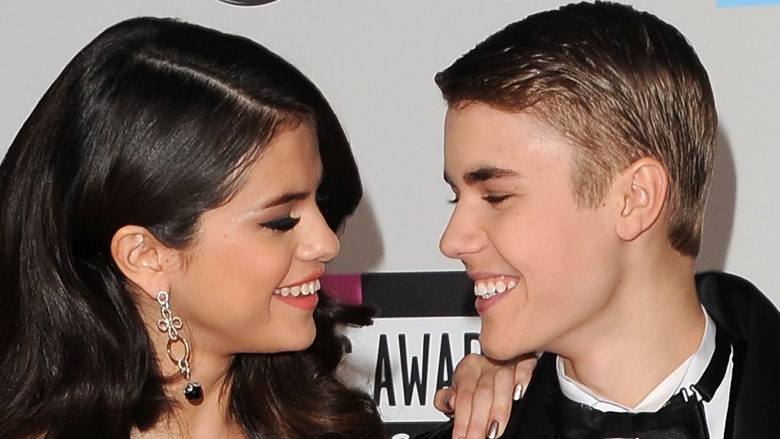 Getty Images
In her lyrics, Gomez reveals that she, apparently unlike some other ladies who may have associated with the Canadian Vanilla Ice, never strayed from him. "No one loves you like I love you / I never cheated, never lied," Gomez sings. "I never put no one above you." It's unclear who she's insinuating may have been unfaithful to Bieber, but she just wants the world to know that it surely wasn't her.
Selena's not over him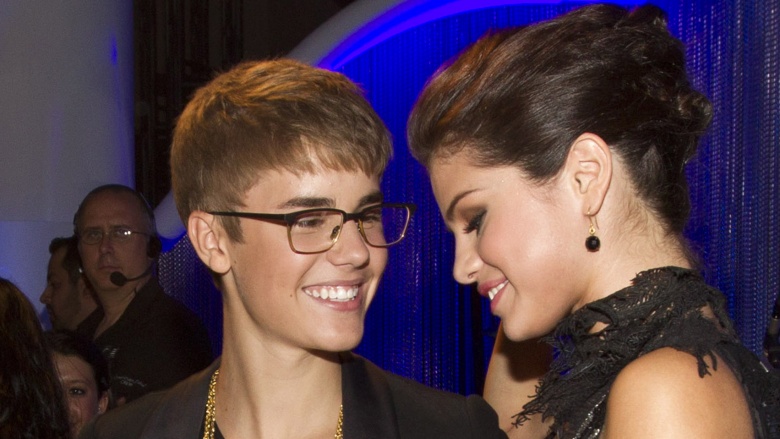 Getty Images
Though Gomez insisted to W magazine in her March cover story that she and Bieber are over for good, and that she's sick of talking about him to press, don't be so quick to burn your "JELENA LIVES" shirts just yet. Sure, she told the magazine, "I honestly am so done. I care about his health and well-being. But I can't do it anymore." Actions speak louder than words, however, and Gomez has been publicly seen liking and commenting on Bieber's Instagram photos and, well, calling him out in her music. It doesn't take a neurosurgeon to figure out that she may not be quite as fiercely independent and over the "Sorry" singer as she says she is.
Hailey Baldwin needs to love herself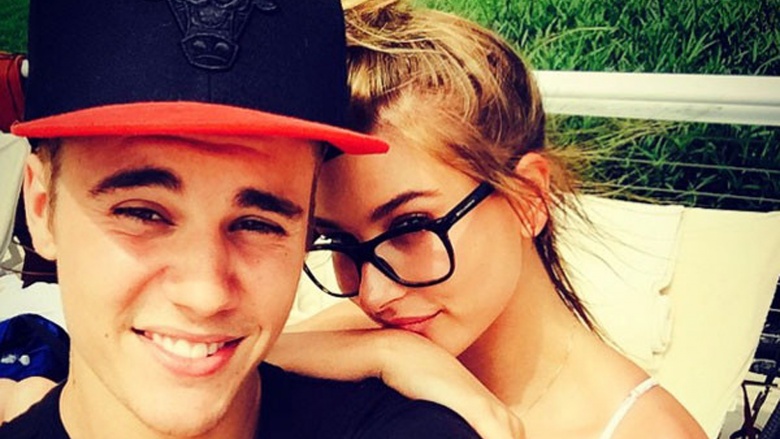 A source told Hollywood Life, "Hailey heard Selena's new song, which sounds like it could be about Justin, and it has left her confused. She wants answers about what is going on between Selena and Justin. Hailey doesn't understand what Selena is trying to accomplish with that song." Baldwin is clearly not his main squeeze (maybe a side one), but has never seemed to mind before, as a source close to the pair told E! News in March 2016, "Bieber and Hailey are still close friends, but he is on tour and extremely busy now, so they have not seen each other that much. Bieber and Hailey love each other but have a good understanding where they both stand at the moment." Translation: Bieber wants the freedom to hook up with other girls while he's on tour.
Baldwin told E! News herself, "Relationships at this age are already complicated, but I don't really like to talk about it because it's between me and him. [Our status is] just between me and him." Translation: They're probably BFFs with benefits. Relationships are only as complicated as you allow them to be, and if he were as into her as he says he is (he told GQ that Baldwin is "someone I really love"), he'd show it with his actions instead of posting #TBTs with his ex. (To be fair, Bieber may love Baldwin, but he surely doesn't respect her if he's behaving like this.)
Bieber wants the best of both worlds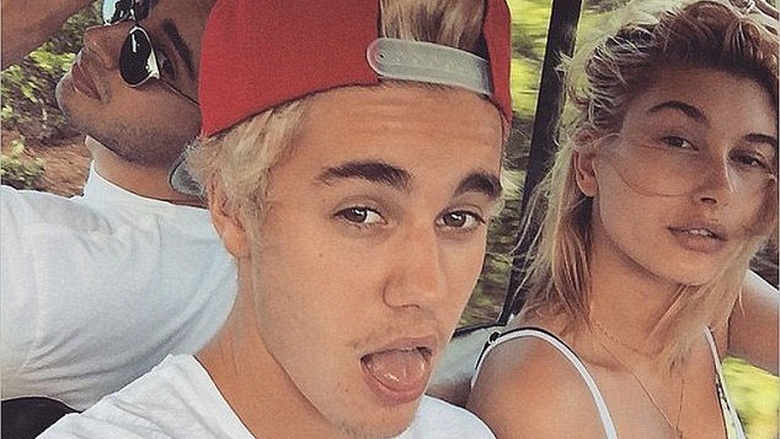 It seems like Bieber enjoys rebounding from one lady to another. A source told Hollywood Life, "Hailey is in such a tough spot, she's crazy about Justin and she would love to be the only woman in his life but she just can't force him to commit. She's always played it cool, or at least she tries to, but when he goes hot and cold on her like this it hurts her a lot more than she lets on. This whole thing with Selena is agonizing for her, she really believed that Justin had moved on." Why would he move on if he's getting away with hooking up with both ladies (and maybe groupies) off and on?
Bieber explained it pretty well himself to GQ. "I don't want to put anyone in a position where they feel like I'm only theirs, only to be hurt in the end. Right now in my life, I don't want to be held down by anything," he said. "I already have a lot that I have to commit to....I don't want to feel like the girl I love is an added responsibility. I know that in the past I've hurt people and said things that I didn't mean to make them happy in the moment. So now I'm just more so looking at the future, making sure I'm not damaging them. What if Hailey ends up being the girl I'm gonna marry, right? If I rush into anything, if I damage her, then it's always gonna be damaged. It's really hard to fix wounds like that. It's so hard...I just don't want to hurt her."
Selena Gomez still needs to work on singing live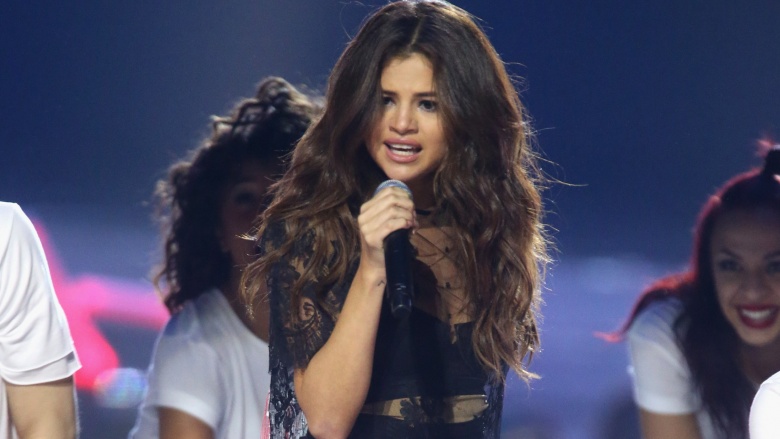 Getty Images
Oh, Selena. In the live video of Gomez performing "Feel Me" at her Revival tour kickoff (which you can watch at the top of this post), there are clear parts in the clip where she's "singing"...even though her lips aren't moving and the microphone isn't anywhere near her face. It's not the first time she's been busted lip-syncing. Maybe if she didn't waste all her energy on dissing her ex, she'd have more time to work on her performances.
It may not actually mean anything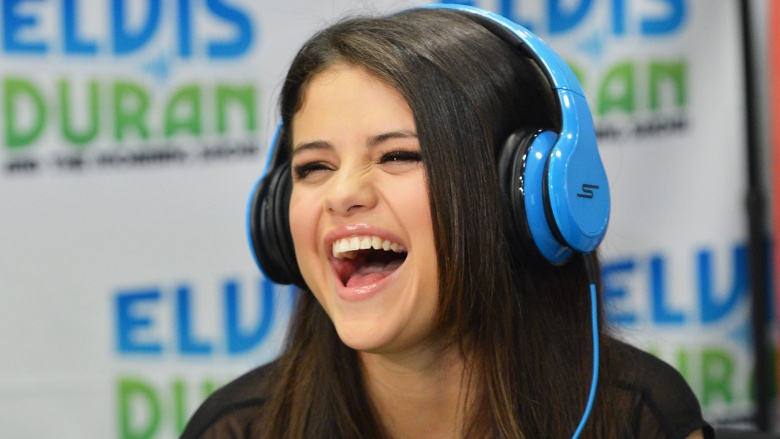 Getty Images
Gomez isn't exactly known for her songwriting prowess. In fact, many of her songs (including "Come and Get It") were originally written for other singers. As a result, until we can see her name on the songwriting credits for the track, it's safe to assume that "Feel Me" may not actually be about Justin Bieber at all...especially when you remember that it took 38 people to make Revival happen. Still, that doesn't mean she's not thriving on the speculation, because, well, that's what she does (remember when she included a voicemail from Bieber in "Love Will Remember"?), even if she complains about it later.