Why Orlando Bloom Will Ruin Katy Perry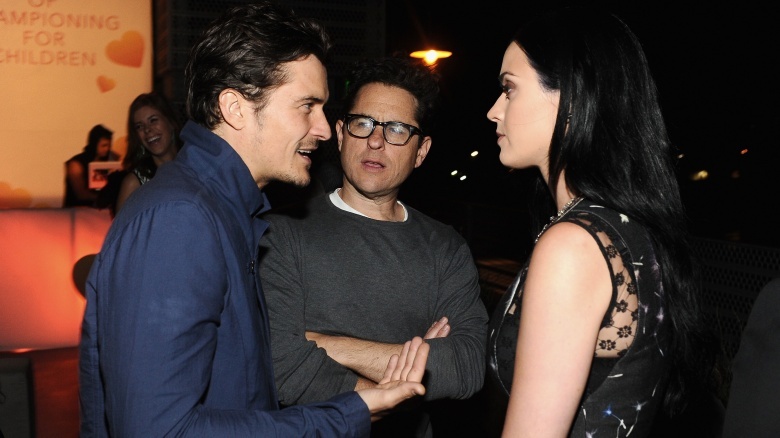 Getty Images
By many accounts, songstress Katy Perry seems very happy in her relationship with actor Orlando Bloom, but there are troubling signs that he could spell bad news. Why might this romance be a complete waste of time? Here are a few potential explanations (beyond director J.J. Abrams' all-too-perfect reaction in the photo above).
They're polar opposites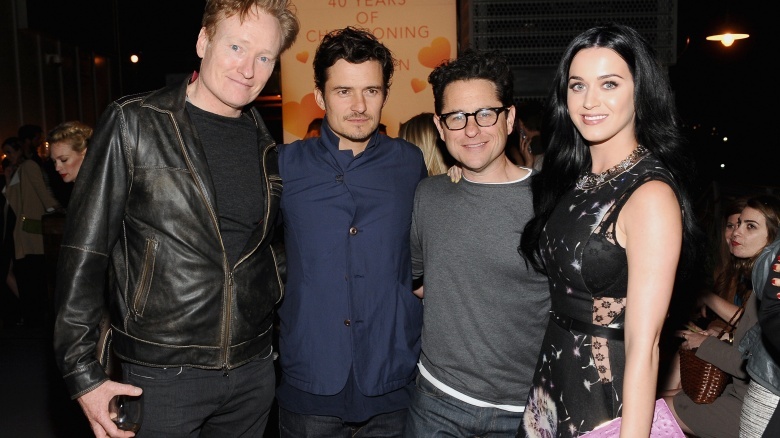 Getty Images
Back in the day, if you were to bet money that Perry and Bloom would wind up together, you'd be a very...oh, who are we kidding? Nobody would have made that bet in the first place. Perry and Bloom are Hollywood polar opposites. She's a chart-topping pop singer. He's, uh, that badass elf from the Lord of the Rings and Hobbit movies. Some folks will argue that opposites attract, but we think these lovers are so conspicuously different that it's hard to imagine how or why they're dating in the first place. The more they dominate the headlines, the more the public may want to tune them out.
He has a lot of baggage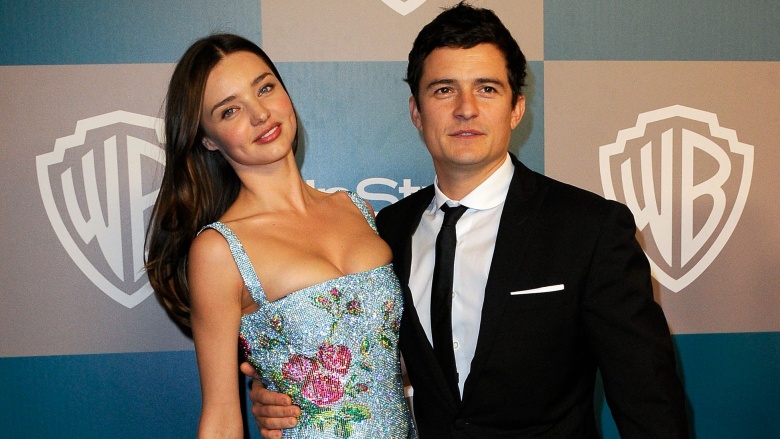 Getty Images
In 2013, Bloom split from his wife of about three years, Victoria's Secret model Miranda Kerr. Together, they have one son, Flynn. At the time of their split, the couple—who actually separated three months prior to the announcement—said the relationship remained amicable; Bloom later cited their busy schedules as a catalyst for their divorce, according to E! Online.
But was their breakup really all that harmonious? If Bloom's 2014 scuffle with Justin Bieber is any indication, maybe not. At the time, Page Six reported that Bloom and Bieber got into a heated argument at Cipriani's in Ibiza. Reports varied over what actually caused the fight. Some claimed Bloom was being a jerk; others said Bieber made a snide comment about Kerr, whom he reportedly got very flirty with at the 2012 Victoria's Secret Fashion Show. Whatever the case, things got so bad that Bloom—who was linked to Bieber's ex, Selena Gomez, months before the fight—actually threw a punch at Bieber at the restaurant. We're guessing it's too late for Bieber to say he's sorry. 
And so does she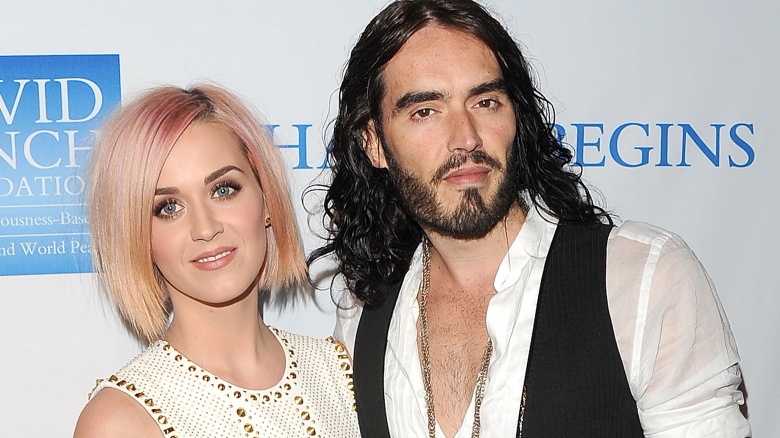 Getty Images
Bloom's feud with Bieber might be considered child's play compared to the kind of relationship baggage Perry is packing. For one thing, her 14-month marriage to comedian Russell Brand ended with a thud in 2011. Even worse, Perry told Vogue magazine that Brand informed her they were divorcing via text message on New Year's Eve. "[Divorce] was emotionally traumatic for me. It was the death of a dream. I was in fairytale land, and the reality of it wasn't so," Perry said in an interview with Rolling Stone in 2014.
And then there was Perry's relationship with singer John Mayer. Since hooking up in 2012, the couple has been on-again, off-again arguably more times than Perry has topped the Billboard singles charts. Even the gossip hounds have struggled to keep track of their timeline. In September 2015, for example, sources for People magazine spotted Perry and Mayer holding hands at mutual friends' nuptials, though sources later insisted the cozy couple were simply all-star exes who were "happy to see each other and spend time together at the wedding." Fine, but what were those two doing holding hands a few months later on New Year's Eve? Seriously, if we're still scratching our heads over Perry's status with Mayer, how are we ever going to take seriously her relationship with Bloom?
His courtship was kind of awkward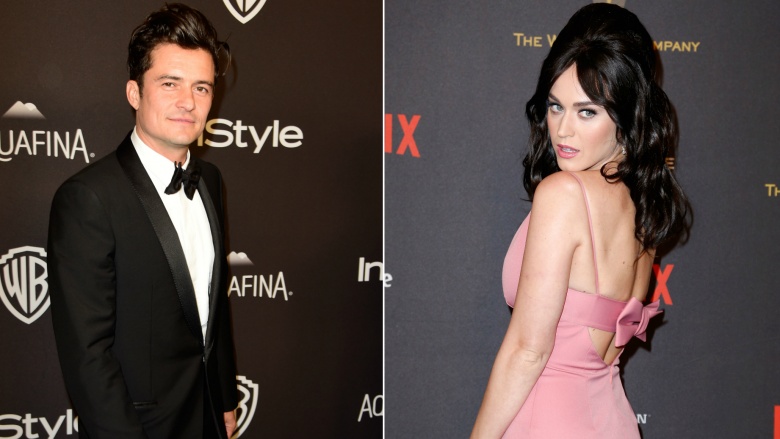 Getty Images
According to Us Weekly, Bloom and Perry's fireworks first sparked at the 2016 Golden Globes, where the couple flirted like crazy and got pretty serious on the dance floor. "Katy and Orlando Bloom had a total dance-off—it was the best part of the party," sources told the magazine. "Katy literally dropped to the floor and was waving her booty around, beckoning Orlando."
Hot, right? Well, embarrassingly, none of that hotness was on display two days after the Globes, when Perry reportedly gave Bloom the cold shoulder at a Hollywood fashion show. According to a subsequent report by Us Weekly, Perry " kept turning away from Bloom" while he tried to join in on a conversation she was having with singer Beck. "A little while later, Perry and Bloom were left alone together and talked and laughed," the report said. "But after the Pirates of the Caribbean actor walked away, Perry looked somewhat relieved." Some may call that playing hard to get; for us, it's simply hard to care.
He's allegedly a big partier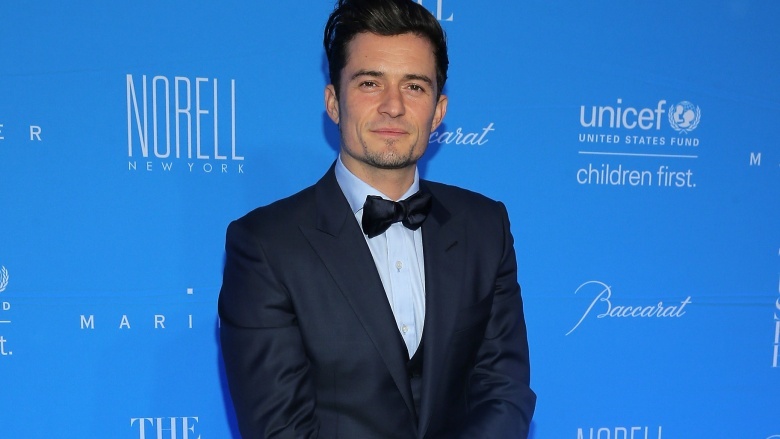 Getty Images
A 2014 report from RadarOnline claimed the real reason Bloom and Kerr split had less to do with Bieber and more to do with Bloom's excessive partying. According to sources, Kerr got fed up with her husband because he would "black out" and "become someone else" when he would start drinking. "Orlando got wasted at one of Ian McKellen's famous dinner parties, which was mostly just a wine party," the source said, citing a 2013 soirée in New Zealand. "Miranda hates when Orly [his nickname] gets drunk the way he does because he often blacks out or forgets where he is." The source went on to claim that Bloom's drinking is "so out of control" that he needs a friend to take care of him at the end of the night.
Is he really that serious about dating?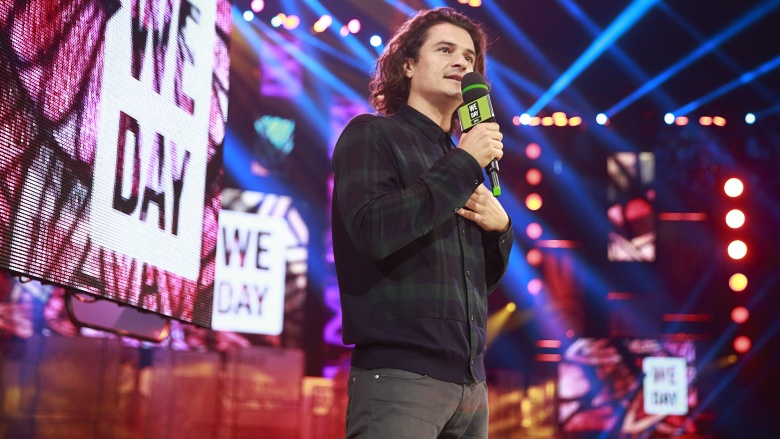 Since his split from Kerr, Bloom was rumored to have dated a wide range of women. He was spotted a couple of times with what the press dubbed a "mystery blonde" at the end of 2014 and into 2015. Around that time, he was also rumored to have gone out on a "yoga date" with Demi Moore, according to The Mirror. Links to youngsters Selena Gomez and Kendall Jenner were also reported, both of which Bloom adamantly denied.
Still, the actor's tongue-in-cheek denial of the Jenner rumors may indicate he's still on the post-divorce prowl: "I don't know Kendall Jenner, but if anyone has her number I would love it," Bloom said in October 2015 while accepting an award for his charitable work with UNICEF. The quip was in response to a joke lobbed by presenter Robert Downey Jr. Even so, Jenner was 19 at the time; Bloom was 38. Does that really sound like a guy you'd want to introduce to mom and dad?
It gets worse. Despite previously insisting that he and Gomez were just friends, the pair were caught on camera either canoodling or talking very closely with their hands after her concert in Las Vegas in May 2016. TMZ reports, "things got very 'touchy feely' quickly before 23-year-old Selena and 39-year-old Orlando started neck-nuzzling and embracing in a booth" at a club, but noted that Gomez "absolutely went back to her room alone."
Where was Perry during all this? At a renaissance festival in California, according to TMZ. Though she and Bloom have not officially confirmed a relationship, they were seen together at a Met Gala after-party the week before Bloom's Vegas shenanigans. You'd think the guy would know that these days, what happens in Vegas does not stay there. credit=Getty Images]