Why Gwen Stefani Is Ruining The Voice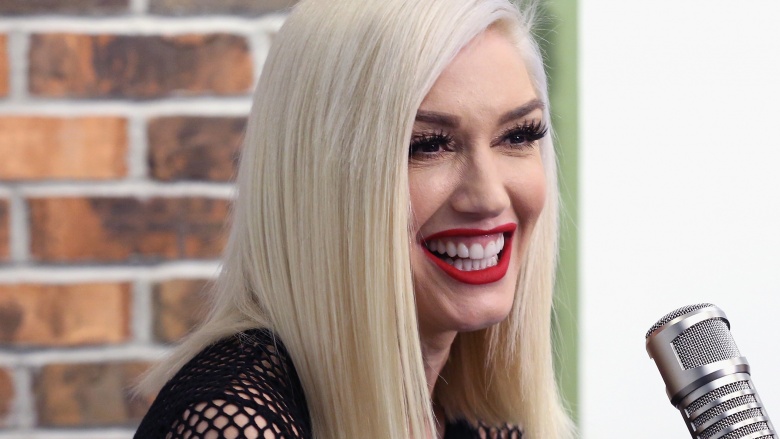 Getty Images
Gwen Stefani's stint as a temporary fill-in for Christina Aguilera on The Voice began innocently enough; "Hey, it's that cool chick from No Doubt!" viewers declared. But now that Stefani's dating co-star Blake Shelton, and getting another role in the show's upcoming tenth season, her presence on the show is threatening to sink it altogether. Find out why.
Her relationship with Blake has become really, really annoying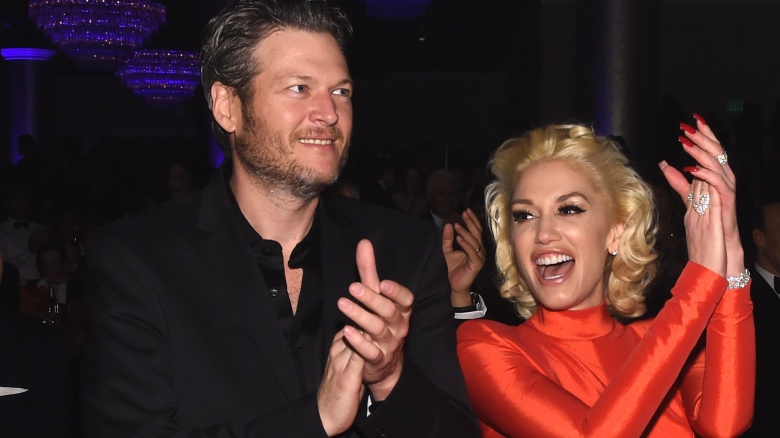 Getty Images
When rumors first sprouted that Stefani was dating Shelton, the initial reaction was, "Well, that makes sense." Both Stefani and Shelton were going through rather painful and public divorces at the time—to Gavin Rossdale and Miranda Lambert, respectively—and it made sense for two good-looking people to want to sync up and have a little fun. But very quickly, the relationship went from cute, to corny, to just plain obnoxious. First, Stefani confirmed she was dating Shelton the night he was set to be in the same room as Lambert at the Country Music Awards. Then, they got all annoyingly cute on social media by posting one Instagram photo of each other after the next. Then, in the most groan-worthy moment, Stefani went and wrote an entire song about him. At the pace they're going now, don't be surprised if Stefani and Shelton are married with kids by this time next year. Heck, at this rate, they'll probably try to film the wedding on The Voice.
The producers are obviously taking advantage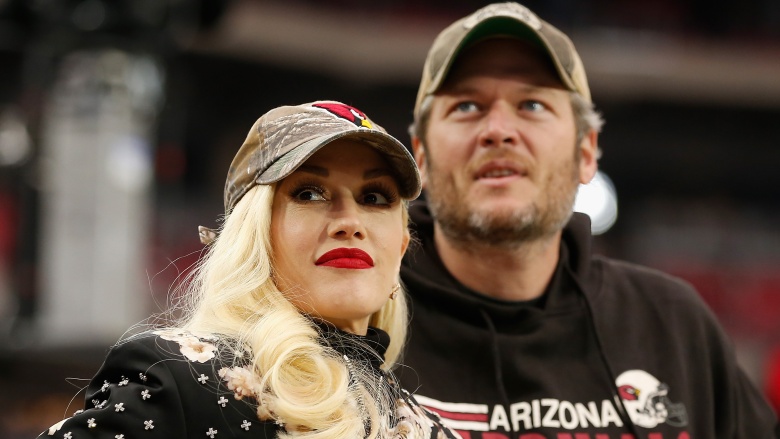 Getty Images
While Stefani and Shelton's relationship may be annoying to the casual viewer, it's obviously a major blessing for the producers of The Voice, who lately have been struggling to find ways to keep their show fresh after nine, long seasons. They weren't able to capitalize on the relationship too much during season 9; the relationship wasn't confirmed until a few weeks before the season 9 finale aired on NBC. Still, there were quite a few moments when the relationship seeped on the TV screen—like, you know, the time Shelton sang his lovey-dovey song, "Gonna," and the camera just so happened to cut to a beaming Stefani watching from her chair. In the meantime, it looks like NBC is planning a big push for all-things Stefani and Shelton in season 10. The network announced in February that Stefani—who had been filling in for Christina Aguilera while Aguilera was on hiatus—will be returning next season as a mentor for Team Blake. All of this may seem like a smart decision now, but both NBC and "Shefani" are putting themselves at risk of overexposure and, even worse, alienating viewers if this aggressive lovefest continues. In other words: get a room!
She's using The Voice to push her new music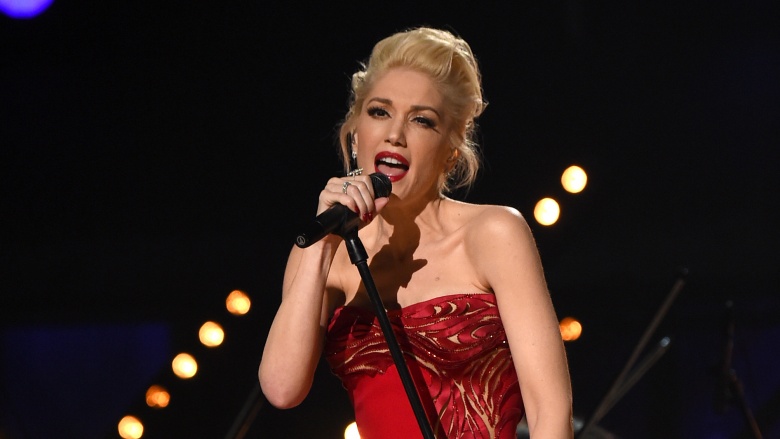 Getty Images
From a business perspective, Stefani has been smart enough to use The Voice as a platform to showcase her new music, which is what most artists do these days, anyway. Do you really think Beyonce just casually released the video for "Formation" the night before her Super Bowl Halftime Show performance? Still, given the personal nature of the two new songs she's debuted, Stefani is inevitably at risk of turning people off in a big way. Take, for example, her new single, "Make Me Like You," which Stefani admitted was written about her relationship with Shelton. "This whole album is about trying to take something awful and, just, I don't know, healing from it and then turn it into something beautiful," she admitted on Jimmy Kimmel Live. That may be great for her from a healing perspective. We just hope she's smart enough not to sing the song on The Voice, should she be given the opportunity to perform next season. The idea of her singing that song live in front of Shelton is like the TV equivalent of catching your drunk coworkers making out at the office holiday party—you just want to run away.
It's ruining Blake's dynamic on the show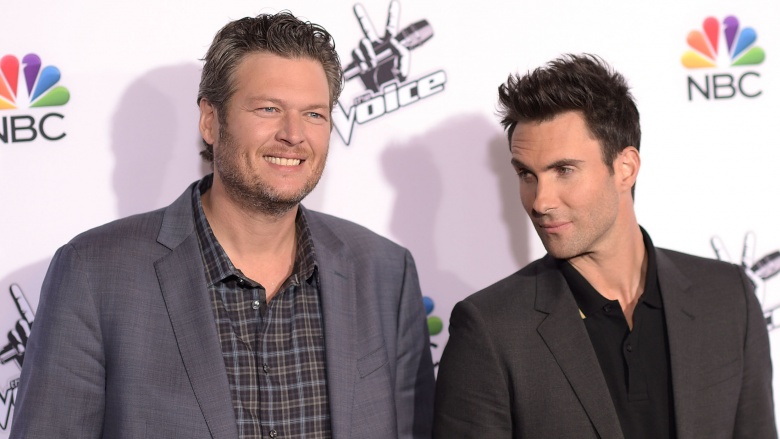 Getty Images
One of the best parts about watching The Voice, and arguably the reason it became such a nationwide hit, was the light-hearted rivalry between Shelton and co-star Adam Levine. Viewers got a kick out of watching Shelton and Levine fight over contestants during the opening rounds; the hilarious jabs they'd punch at each other during the competition rounds; and ultimately seeing which team would triumph over the other. With Stefani getting a new role in the show next season, we're worried the show will try to focus more on Shelton with Stefani rather than the rest of the crew. Doing so could ultimately upset someone like Levine who, after what will be 10 seasons on The Voice, may be getting sick of the show altogether. If NBC loses him, they're pretty much screwed.
It's also taking attention away from the contestants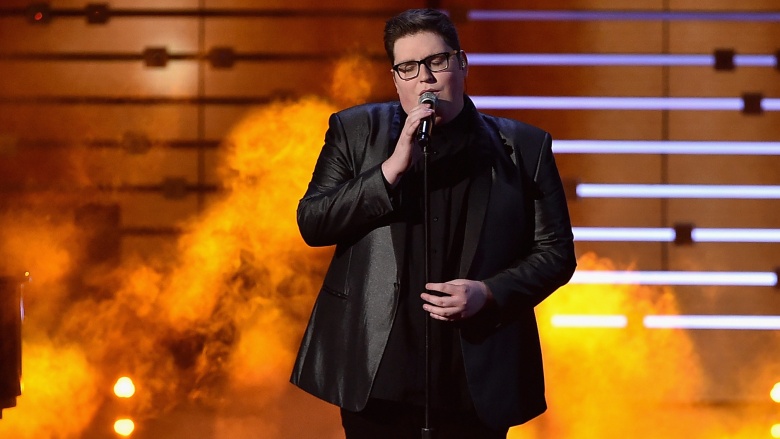 Getty Images
After eight unsuccessful seasons, The Voice finally found a legitimate star-to-be in season 9 winner Jordan Smith, who had the kind of gentle, but powerful, voice that could please everyone from hard rock fans to your 80-year-old grandmother. Just like American Idol, that's ultimately what The Voice is supposed to be about—plucking a talented unknown out of nowhere and turning them into an overnight superstar. Fans of the show obviously connected to Smith's journey, proving that whole "If you build it, they will come" theory from Field of Dreams. Which means fans will only tune out if season 10 ultimately becomes the Blake Shelton and Gwen Stefani Variety Hour. As tempting as it may be to do otherwise, NBC should keep the spotlight off Stefani and Shelton and on the contestants competing, which in turn will keep the spotlight on the viewers watching at home. 
Christina is a way better mentor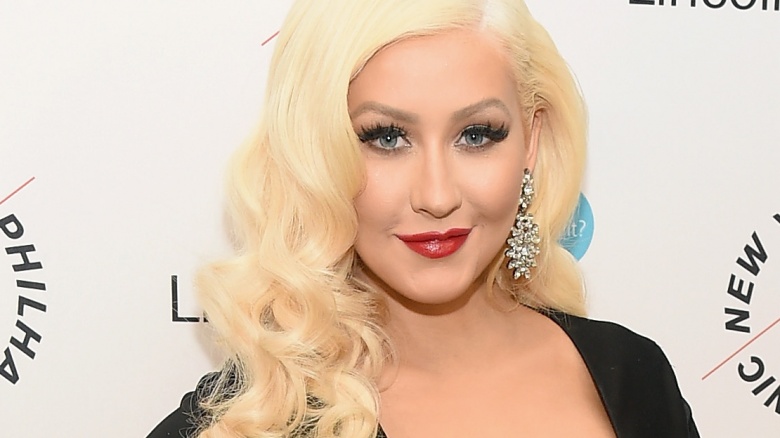 Getty Images
As much as we never thought we'd admit this, Stefani's stint as Christina Aguilera's substitute coach has reminded us of how much we actually miss Aguilera. Sure, she can sometimes be a bit of a diva. But no matter what, she's always given sound advice and constructive criticism to the members of her team. Not only do you get the sense that she wants them to succeed, you also know that her advice is coming from a place of legitimate knowledge and experience. Plus, you know, she's one helluva singer. Stefani, meanwhile, has certainly been a warm coach to her team; however, her post-performance comments tend to fall under very surface-level categories, like, "OMG, I can't stop crying!" With Aguilera set to return next season, here's hoping she's able to keep the show on course, especially if Stefani gets all the attention.