What Really Happened With Kanye On Saturday Night Live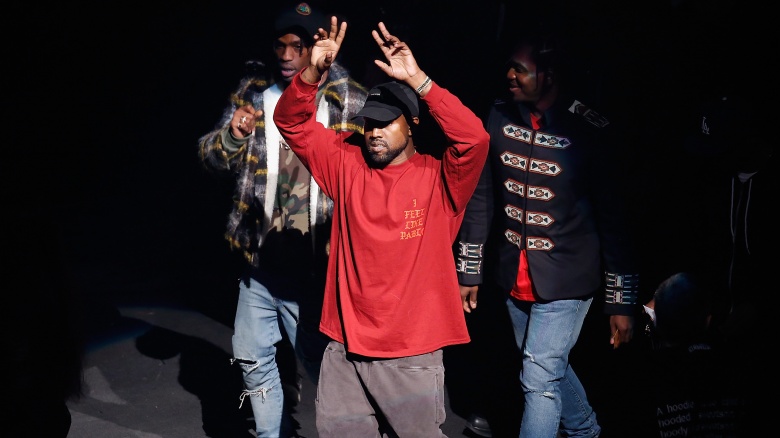 Getty Images
By all accounts, Kanye West gave a respectful, typical Kanye performance on the February 13th episode of Saturday Night Live, hosted by Melissa McCarthy. But behind the scenes, the Grammy-winning rapper—who just released his new CD, The Life of Pablo to solid reviews—reportedly threw a meltdown that threatened to derail the episode altogether. What really went down? Here's what we know so far.
He almost walked off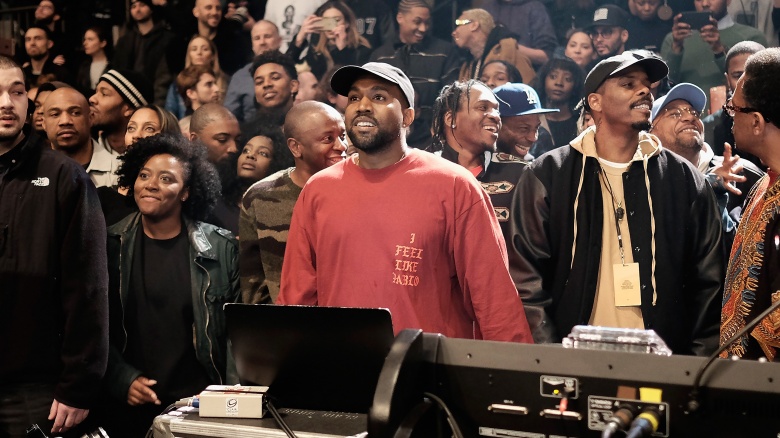 Getty Images
As it turns out, West's performance on Saturday Night Live almost didn't happen. The reason: sources for Page Six reported February 16th that West was in the midst of a full-on backstage breakdown that began prior to the show'a airing and continued as live taping began. "[West] threatened to walk off," sources told Page Six. What was the reason? Well, apparently...
He didn't like the set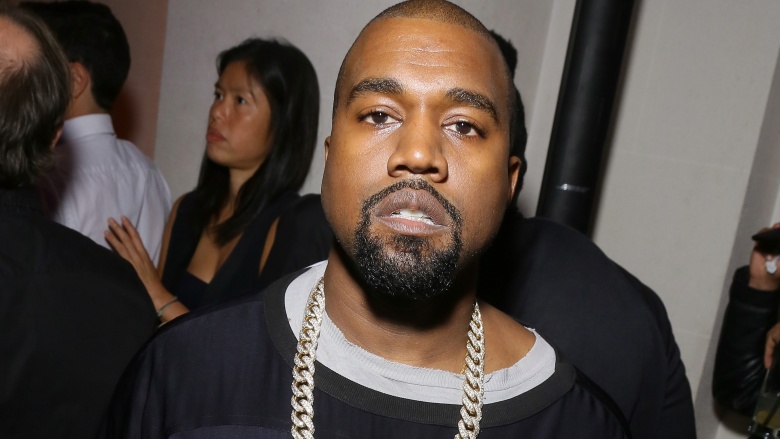 Getty Images
Two sources for Page Six confirmed individually that West's breakdown "had something to do with the set." "He freaked out about how the set was arranged," another source continued, adding that he was walking around backstage claiming he was the 'greatest living artist.' Naturally, West's behavior sent ripples of fear among Saturday Night Live staffers, whom Page Six claims began "preparing for the worst." "They were like, 'If this happens, and he walks, what are we going to do?'" the source revealed. In fact, things reportedly got so tense that...
Lorne Michaels had to calm him down...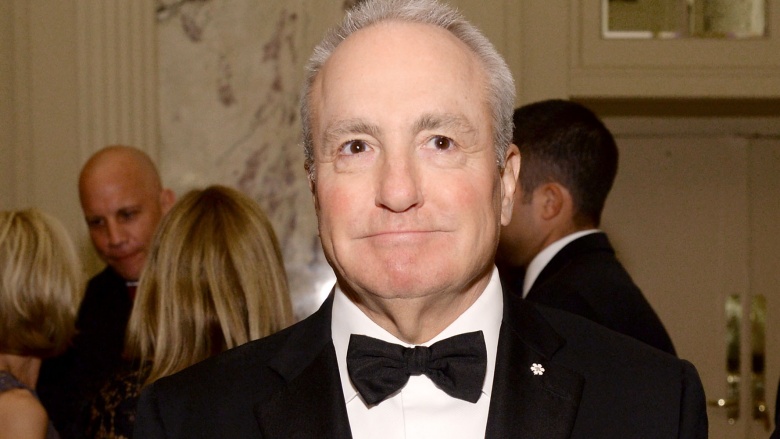 Getty Images
You know things are bad when the creator of the show you're about to appear on has to come backstage and talk you off the ledge. Well, if Page Six is to be believed, that's exactly what Saturday Night Live icon Lorne Michaels had to do amid West's alleged breakdown. The exchange of words reportedly led to a "few really tense minutes," during which Michaels reportedly acted "eerily calm." "I guess after 41 years of doing this, he's used to it," the source said.
...And so did Kim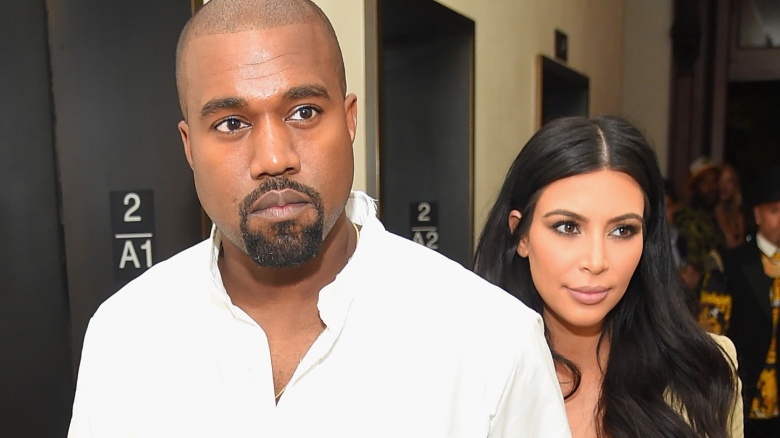 Getty Images
Another sign that things are going terribly wrong: when you have to seek personal comfort from your own wife. Enter Kim Kardashian, whom Page Six says had to leave her seat in the audience, where she was sitting with her half-sister, Kylie Jenner, to console West. This piece of information came as somewhat of a surprise, based solely on Kardashian's social media accounts. Earlier this week, Kardashian posted a photo of herself making a kiss face in front of West's Saturday Night Live dressing room, with the caption "dressing room diaries." Now, just imagine the pages written in that diary.
Things eventually calmed down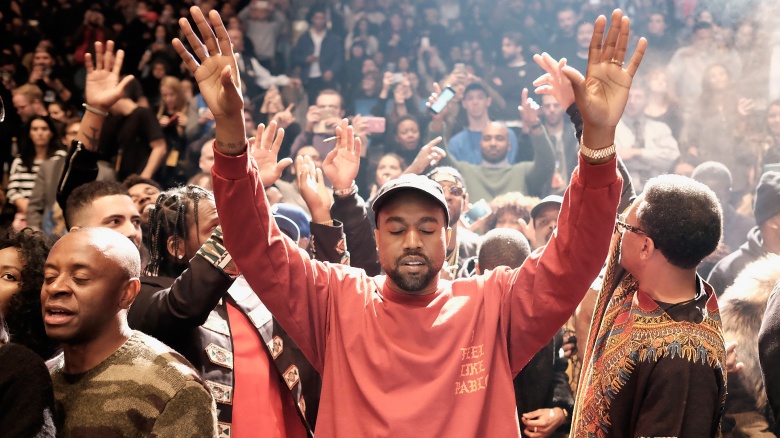 Getty Images
Anyone who watched Saturday Night Live on February 13th will know that West ultimately took to the stage, where he performed two songs off his new album The Life of Pablo—"Highlights" and "Ultralight Beam," respectively. He even announced that The Life of Pablo had just been released on the streaming service TIDAL at the end of his second performance. Sources for Page Six ultimately brushed the meltdown off as "artistic differences" between West and the show, adding that his behavior might have had to do with other stresses in his life. "He's having regular meltdowns," the source said. "Everyone's walking on eggshells around him. He's under a lot of stress between the new album and the fashion line." And speaking of...
West has been acting really weird on Twitter lately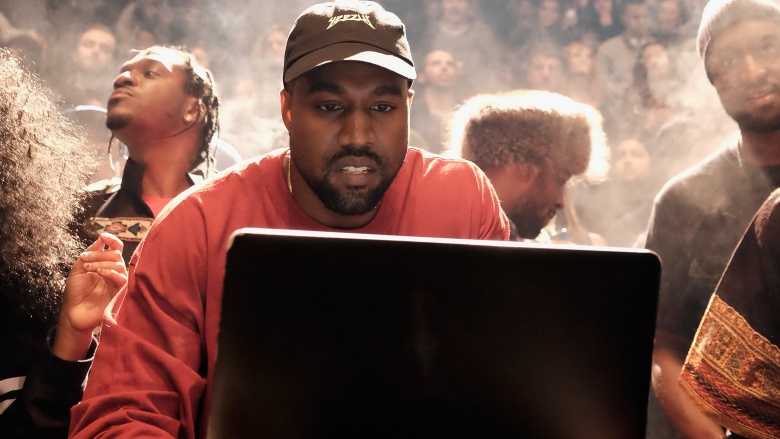 Getty Images
Over the past few weeks, West has been exhibiting the kind of bizarre, tense behavior not seen on Twitter since Amanda Bynes' public meltdown in 2013. In the hours leading up to his Saturday Night Live appearance, West went on a twitter rant about a negative report that MediaTakeOut.com posted about his Yeezy Season 3 fashion show in New York City. "Now – Media Takeout – always remember that you dissed the collection that changed the world," West wrote at one point. Later, in a truly head-scratching turn of events, he let it slip that he was allegedly $53 million in debt. "I write this to you my brothers while still 53 million dollars in personal debt... Please pray we overcome... This is my true heart," he tweeted. Then, things took an even weirder turn when...
He asked Facebook CEO Mark Zuckerberg for help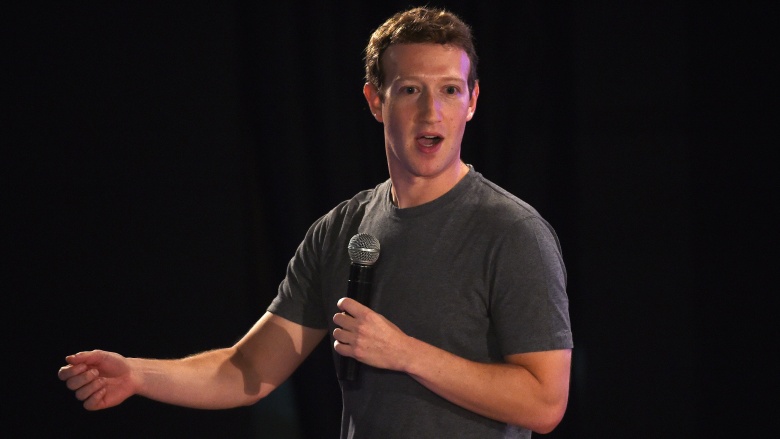 Getty Images
In a series of tweets on Valentine's Day, West publicly sought financial help from Facebook co-founder and CEO, Mark Zuckerberg, asking him to, as he wrote it, "invest 1 billion dollars into Kanye West ideas." "Mark Zuckerberg I know it's your bday but can you please call me by 2mrw," he posted subsequently. "You love hip hop, you love my art—I am your favorite artist but you watch me barely breathe and still play my album in your house." Then, in an act of what seemed to be desperation, West—who also tweeted asking Google co-founder Larry Page for help at one point—tweeted "Mark, I am publicly asking you for help." And yet, somehow, that wasn't even the strangest part of his Twitter rant. As it all went down, he also revealed that...
He's never putting The Life of Pablo up for sale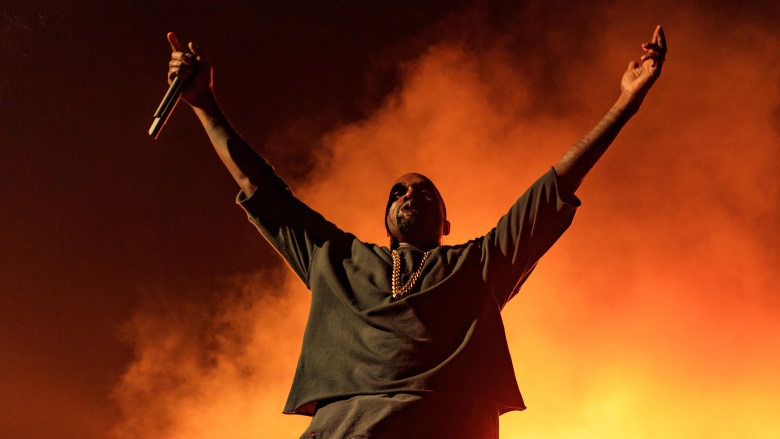 Getty Images
In a strange twist of news, West announced on February 14th that he had decided "not to sell" The Life of Pablo for another week and instead urged people to sign up for TIDAL. Two days later, West changed his story further, claiming his album would "never be for sale." "My album will never never never be on Apple. And it will never be for sale... You can only get it on Tidal," he tweeted on February 16. He followed the news with yet another plea to sign up for Tidal: "Please to all my friends fans and music lovers. Sign up to Tidal now." On the one hand, West's abrupt decision led to great news for TIDAL, a streaming service that has struggled to gain traction since it debuted in 2014; the App quickly shot to number one on iTunes' free app chart. On the other hand, it marked yet another example of bizarre behavior from West. Based on this latest string of events, it may not be his last.