Stranger Things Has Big Plans For Season 2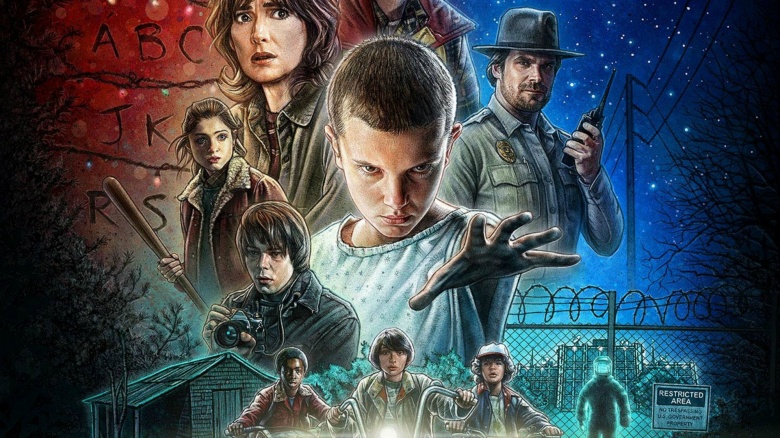 Although Netflix has yet to announce a renewal of Stranger Things, the buzz for the sci-fi horror series is so strong that it would likely take more than aliens or telekinesis to stop a second season.
During the annual Television Critics Association press tour (via Variety), Netflix chief content officer Ted Sarandos said, "We want to let it breathe a little bit." But series creators Matt and Ross Duffer were also on hand to talk about the future of the breakout hit. "We want it to feel like a big movie," said Matt Duffer. "There's a bigger mythology, and there's a lot of dangling threads at the end. We could explore it if Netflix wanted to continue." Ross added, "It's about giving enough so the audience feels satisfied."
Matt also credited directors Steven Spielberg and David Lynch for providing the inspiration for the series set in the '80s. "These are the guys we grew up watching and idolizing," he said. "Their work is part of our DNA now." Ross said there are tangible nods to both legendary filmmakers in Stranger Things. "What connected Lynch to Spielberg is that these very ordinary people encounter these strange things. Those were our favorite types of stories."
Co-star Winona Ryder also opened up about her first major TV role and said she's been amazed at the positive response from fans. "The reaction has been completely overwhelming in the best possible way," she said. "I don't think I was expecting it."
Meanwhile, a soundtrack for the first season of Stranger Things is officially in the works.