Star Wars Expert Says Han Solo Spinoff Has Best Script Ever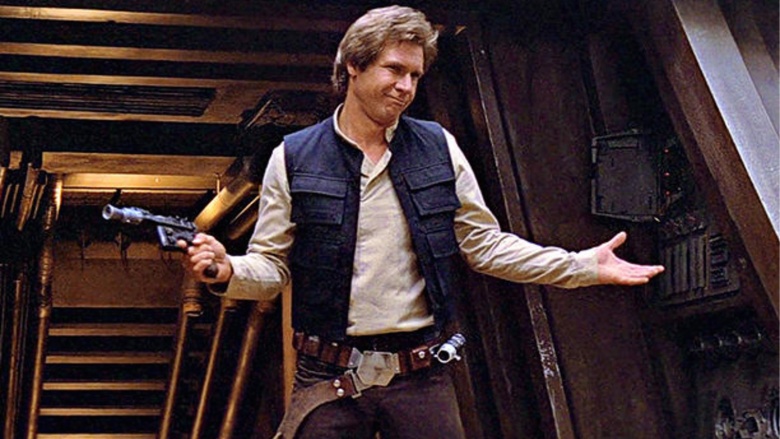 There's a Han Solo spinoff movie in the works and at least one person who has read the script says it will blow you away.
Concept artist Iain McCaig (designer of Darth Maul and Princess Amidala) said the script penned by The Force Awakens co-writer Lawrence Kasdan is "by far the best Star Wars script, and one of the best scripts period, that I have ever read."
McCaig made the comments at an industry conference in New Zealand, where he opened up about the innerworkings of the massive Star Wars machine like Disney's rejection of George Lucas' ideas for the sequel trilogy. But Star Wars News Net reports the most intriguing bit came when McCaig presented his thoughts on the Han Solo movie. "I laughed, I cried, I did all the things you should do when reading a good script," he said. "You're in for a treat."
Kasdan reportedly began writing the script before contributing to 2015's The Force Awakens, and there might not be anyone who understands the humor, drama and indescribable magic of the Star Wars universe more than the legendary screenwriter. He wrote The Empire Strikes Back (1980), Return of the Jedi (1983) along with the likes of Raiders of the Lost Ark (1981) and The Big Chill (1983).
We have to wait until at least 2018 to see if McCaig is right, but at least we can now bask in the glow of even more promising Star Wars hype. Feels good, don't it?