First Look At American Horror Story Season 6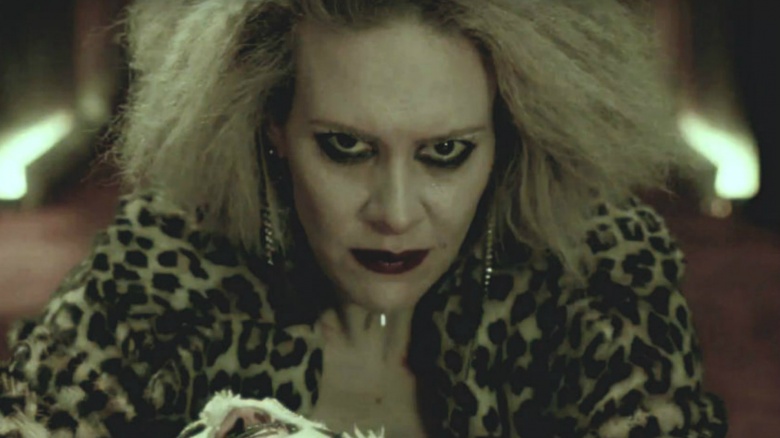 Ryan Murphy has remained typically tight-lipped about the upcoming sixth season of American Horror Story, but at least we've now got one cryptic clue. FX unveiled the first teaser image: a devilish-looking number 6 with the bottom half as a question mark. It isn't much, but the logo should whet the appetites of fans starving for more of the hit series with a revolving cast.
Although the exact setting of Season 6 is still a secret, FX CEO John Landgraf revealed earlier this year that it's "set in the present" but "with echoes of the past." The fourth season was centered around a '50s freak show and last season took place in a haunted Los Angeles hotel in present day.
Sarah Paulson (who has appeared in all of the previous seasons) has teased her return to the series and Lady Gaga left it open-ended, but Cheyenne Jackson is the only cast member to confirm he's coming back.
The sixth season of American Horror Story is expected on FX this fall.