Most Expensive Actors That Didn't Make The Final Cut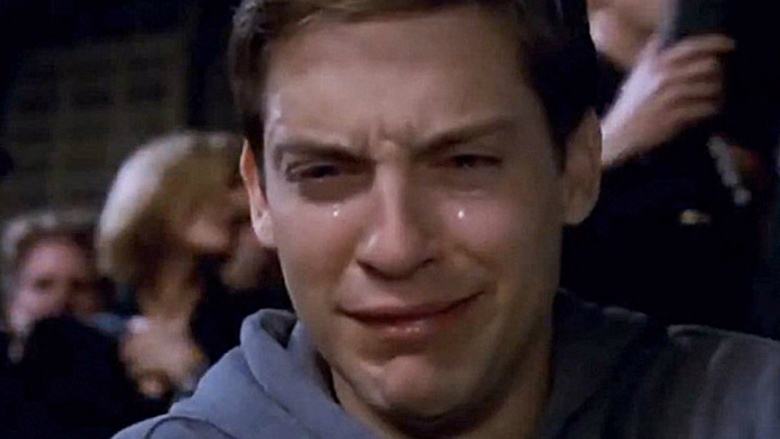 In the cutthroat world of Hollywood, job security is one luxury even Oscar winners don't always have. The best laid plans of directors and producers often go awry, leading to script rewrites, cast overhauls and tough decisions that sometimes leave scenes with hugely expensive superstars on the editing room floor. Check out a few A-list stars who didn't make it into movies they signed on for.
Harrison Ford (E.T. The Extra-Terrestrial)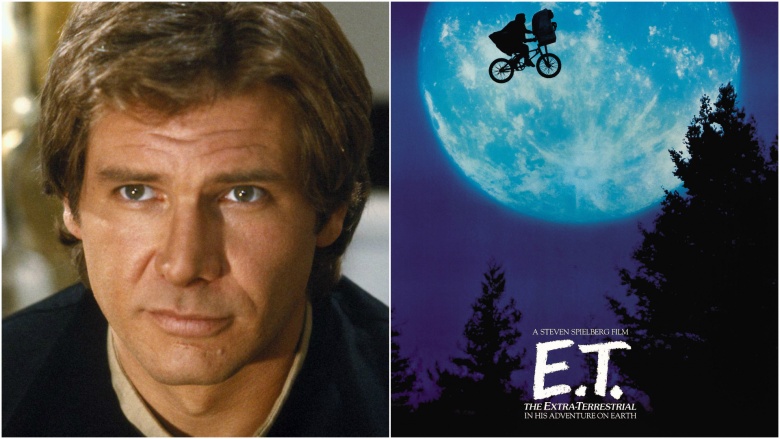 Getty Images/Universal
When Steven Spielberg needed someone to play the principal at Elliott's school in E.T. the Extra-Terrestrial, he called his pal from Raiders of the Lost Ark. Harrison Ford filmed several scenes for the movie, but Spielberg eventually decided against it. But even if the scenes had made the final cut, you might never have realized it was Han Solo. In E.T., Spielberg rarely reveals the faces of adults (aside from Elliott's mom), and in a deleted scene where Ford scolds Elliott for acting up, all we see of the icon is the back of his head.
Sienna Miller (Black Mass)
Getty Images/Warner Bros.
British actress Sienna Miller worked hard to perfect a Boston accent and watched a ton of movies set in South Boston to prepare for her role in Johnny Depp's Black Mass. Miller was supposed to play the girlfriend of notorious gangster Whitey Bulger, but director Scott Cooper told the Boston Globe that "it came down to narrative choices" and that the time in Bulger's life involving her character was "less dramatic."
James Gandolfini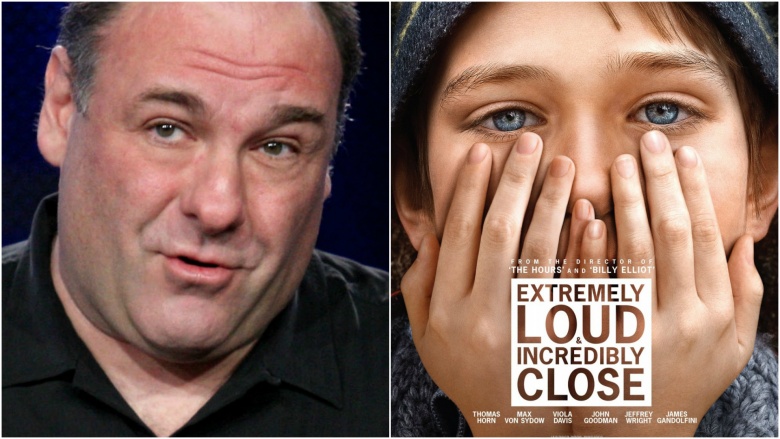 Getty Images/Warner Bros.
The late James Gandolfini filmed scenes as Sandra Bullock's love interest in the Oscar-nominated Extremely Loud and Incredibly Close, but test audiences weren't sold. Director Steven Daldry whacked the entire subplot around the Sopranos star, but Gandolfini's credit remained in the movie's poster and trailers.
Chris Cooper (The Ring)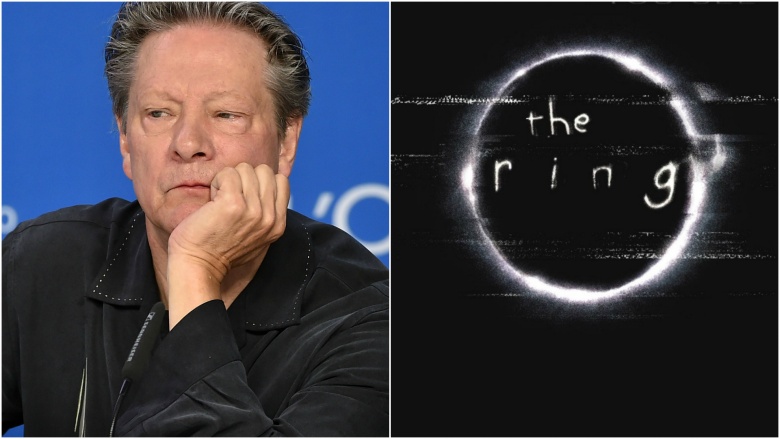 Getty Images/DreamWorks
Three years after American Beauty, Chris Cooper was cut out of The Ring for being too good. In an early cut of the horror flick, Cooper appears in the opening scene as a child murderer interviewed by Naomi Watts' character. He reappears at the end when Watts knows the power of the cursed videotape and lends him a copy. But test audiences were distracted by Cooper's presence and wanted more of his superfluous storyline, prompting the axe.
Andy Garcia (Dangerous Minds)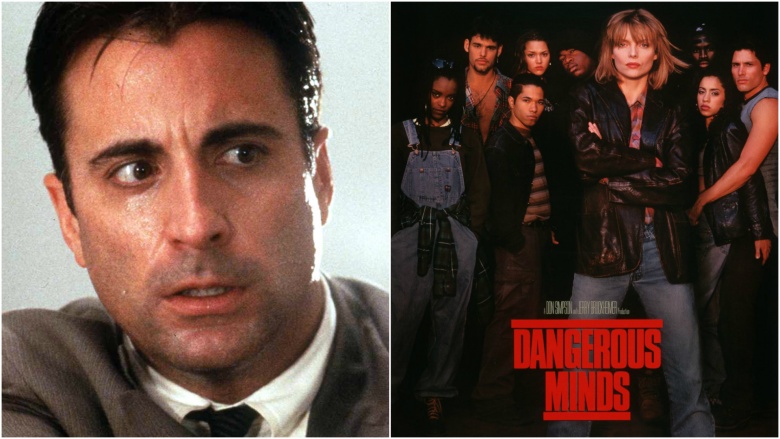 Paramount/Buena Vista Pictures
Andy Garcia says his role in Dangerous Minds was written in at the last minute at the request of Michelle Pfeiffer, and then cut after he'd filmed his scenes. The Oscar-nominated Godfather III actor told Blog Talk Radio that he knew his role as Pfeiffer's love interest was unnecessary and didn't really need the part, "But, you know, I did cash the check."
Paul Rudd (Bridesmaids)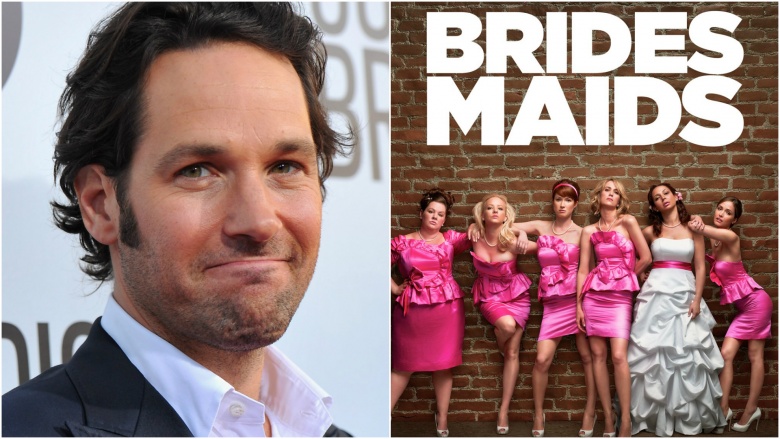 Getty Images/Universal
The cast of 2011's Bridesmaids originally had a little more testosterone. In one deleted scene, Paul Rudd plays Kristen Wiig's quick-tempered date at an ice skating rink. But Wiig revealed to Entertainment Weekly that test audiences didn't like seeing Rudd in such an unlikeable role. "We had so much fun the days he was there and [cutting him] was so incredibly painful."
Shailene Woodley (The Amazing Spider-Man 2)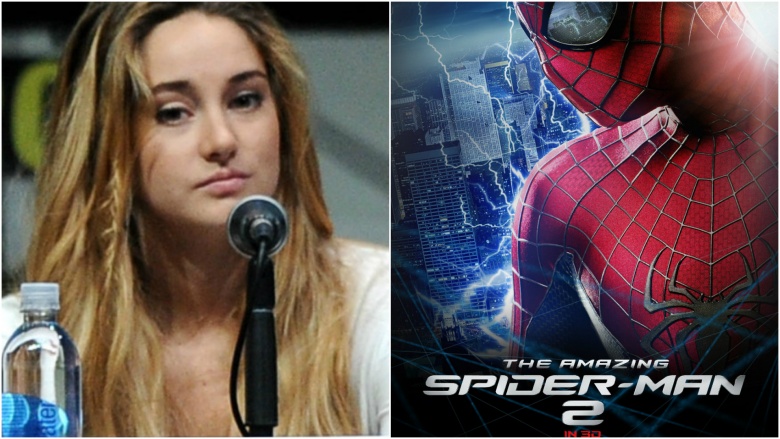 Getty Images/Columbia Pictures
After starring in two of the biggest movies of 2013 (Divergent and The Fault in Our Stars), Shailene Woodley filmed several scenes as Mary Jane Watson for The Amazing Spider-Man 2. Unfortunately, director Marc Webb thought her character's presence would be too distracting from the central love story around Emma Stone's Gwen Stacy.
Harvey Keitel (Eyes Wide Shut)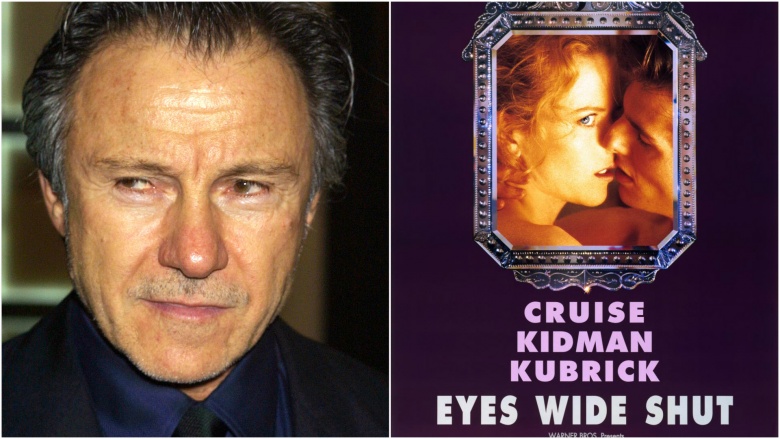 Getty Images/Warner Bros.
According to the Guiness Book of Records, perfectionist director Stanley Kubrick set the record for the longest continuous movie shoot with Eyes Wide Shut, and the 400 days of constant reshoots took its toll on Oscar winner Harvey Keitel, who bowed out due to schedule conflicts after filming several scenes in the role that Sydney Pollack plays in the finished film. Jennifer Jason Leigh also filmed her entire part as Marion Nathanson, but was busy filming eXistenz when Kubrick wanted to reshoot all of her scenes.
Sarah Jessica Parker (Lovelace)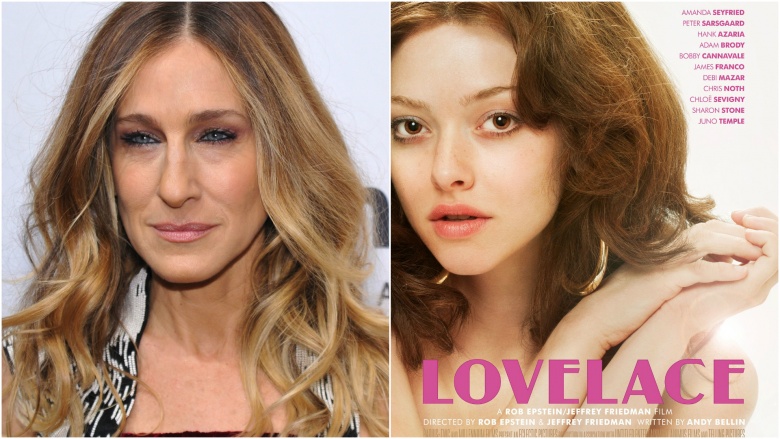 Getty Images/Millennium Films
After Demi Moore dropped out of her role as feminist icon Gloria Steinem in Lovelace, Sex and the City star Sarah Jessica Parker stepped in as a last-minute replacement. But when producers of the biopic about '70s porn actress Linda Lovelace changed the movie's ending, all of Parker's scenes were thrown out.
Tobey Maguire (Life of Pi)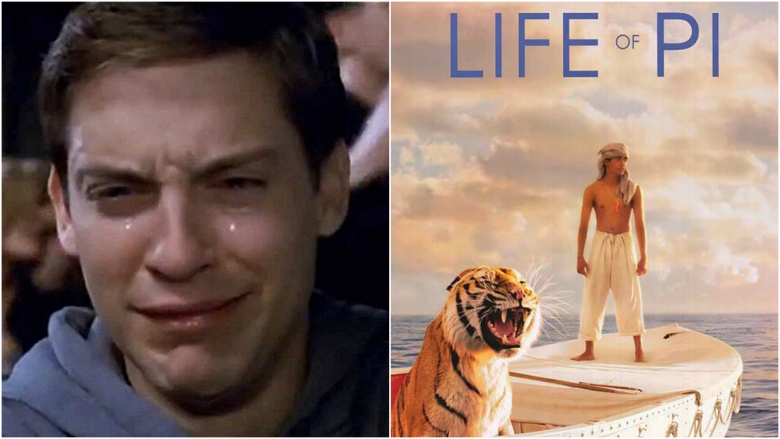 Getty Images/20th Century Fox
Director Ang Lee and Tobey Maguire go back all the way to 1997's The Ice Storm, but Lee said Spider-Man became too famous for his part in 2012's Life of Pi. Maguire was to play the interviewer who talks to the lead character during the movie's "wraparound" story, but Lee told USA Today he preferred a lesser known actor. "It's a small part," Lee said. "So when it's a movie star sitting there, it captures attention. It didn't really work out."
Angela Bassett (Mr. & Mrs. Smith)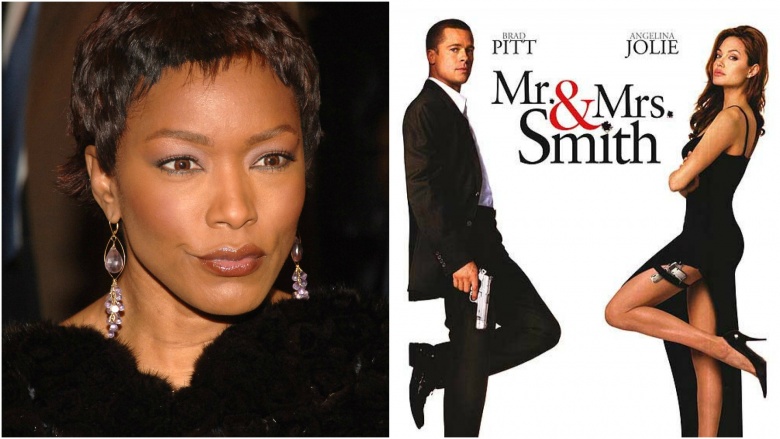 Getty Images/20th Century Fox
Angela Bassett originally signed on to battle Angelina Jolie as the boss of Brad Pitt's assassin character in Mr. and Mrs. Smith. But when Doug Liman's movie premiered, the Oscar-nominated star went completely unseen, with next to no explanation from producers.
Uma Thurman (Savages)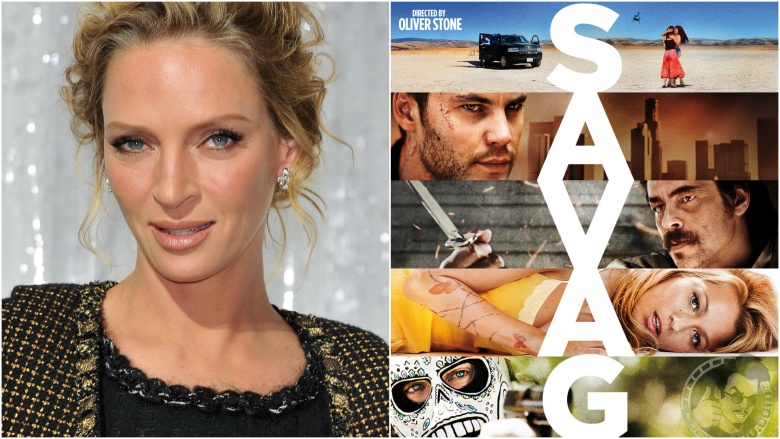 Getty Images/Universal
Uma Thurman filmed several scenes for Oliver Stone's Savages as the absentee mom of Blake Lively's hippie character, but it was all cut for time. Lively later said the scenes primarily served as backstory for her character. "It's a shame that you will miss that," she argued. "It was really beautiful stuff with Uma Thurman."
Jessica Chastain (To the Wonder)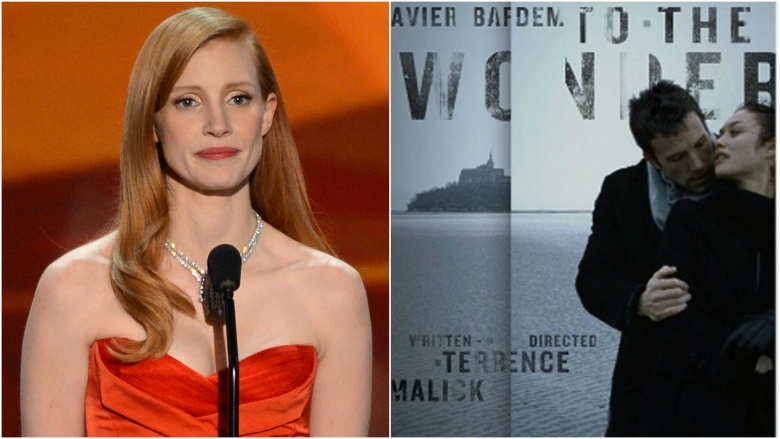 Getty Images/Magnolia Pictures
Director Terrence Malick has a reputation for cutting major stars after filming (like when he dropped Gary Oldman, Martin Sheen and Mickey Rourke from 1998's The Thin Red Line), and the auteur lived up to it again with To the Wonder. Oscar winner Jessica Chastain wasn't shocked to learn her three days of shooting with Ben Affleck were scrapped. She posted on Facebook: "Just as I suspected, my small role has not made it into the final version. But I really didn't imagine it would."