Embarrassing Early Roles Of Big Time Actors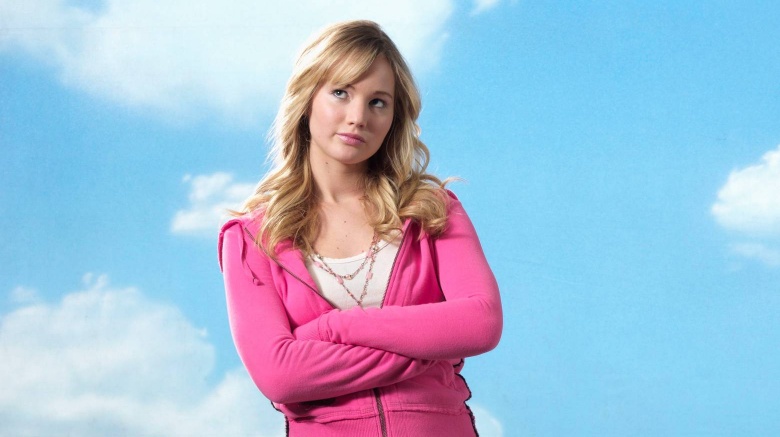 We've all got to start somewhere, especially when we're young and hungry. Here are some examples of major stars whose careers have come a long way since these embarrassing early roles they'd probably rather you didn't seek out.
Sylvester Stallone in "The Party at Kitty and Stud's"
Before he was Rocky, or Rambo, and then Rocky again, and then Rambo again, and then Rocky again, Sylvester Stallone was Stud, a character in the 1970 softcore porno movie The Party at Kitty and Stud's. A pretty generic skin flick about a party that turns into an orgy, it went unnoticed until after Stallone struck it big with Rocky in 1976. At that point, it was re-released to adult movie theaters under the title Italian Stallion.
Jennifer Aniston in "Mac & Me"
Mac & Me, a 1988 movie about a boy befriended by an alien, is known for two things: being a pretty shameless ripoff of E.T.: The Extra-Terrestrial, and having some of the most shameless product placement in history. There's an extremely long dance sequence that takes place in a McDonald's, for example, and right before that scene, a bunch of people are so happy just to be near a McDonald's that they start dancing. One of those dancers: Jennifer Aniston in her first role.
Jared Leto in "Camp Wilder"
Jared Leto was on Camp Wilder, a 1992-93 entry in ABC's "TGIF" lineup. The show was about a bunch of teens (one of whom was played by Leto) who hang out at a cool older sister's house. The cast also included Hilary Swank, meaning this forgettable family sitcom produced two Oscar winners.
Clint Eastwood in "Revenge of the Creature"
In 1955, 25-year-old Eastwood had a bit part as a lab assistant named Jennings in a sci-fi B-movie called Revenge of the Creature,a sequel to The Creature from the Black Lagoon.(More people probably saw it when it was mocked on an episode of Mystery Science Theater 3000.)
Leonardo DiCaprio in "Critters 3"
After a recurring role on an '80s Lassie revival called, appropriately enough, The New Lassie, and as Luke, the requisite "New Kid to Shake Things Up on Aging '80s Sitcom" on Growing Pains, DiCaprio landed his first film role: the cheesy horror flick Critters 3.
Amy Adams in "Cruel Intentions 2"
Amy Adams has been nominated for multiple Academy Awards. But roughly five years before her first, for Junebug, she got her first major role in 2000's Cruel Intensions 2, a sequel to the salacious teen movie starring Sarah Michelle Gellar. Actually, it's not even a sequel; it's a prequel. And actually, it's not even a movie. It began life as pilot called Manchester Prep, a TV version of Cruel Intentions that Fox rejected, so it was stretched out into a direct-to-DVD movie.
Paul Newman in "The Silver Chalice"
In 1954, a young, super-handsome Paul Newman starred in an ancient Greek-set "swords-and-sandals" epic called The Silver Chalice. He hated it so much that when a Los Angeles TV station bought the rights to air it every night for a week in 1963, Newman spent $1,200 on ads in local newspapers to trash the film and urge people not to watch. (Of course, that only made people want to watch it more; ratings were very high for that local L.A. station.)
Jennifer Lawrence on "The Bill Engvall Show"
Lawrence was Oscar-nominated the first time she ever starred in a movie (Winter's Bone in 2009). She paid her dues on TV, but she certainly didn't pay them for long. From 2007 to 2009 she played the generic teen daughter on the generic TBS sitcom The Bill Engvall Show. It starred that redneck comedy guy. No, not the "you might be a redneck if" comedian. No, not the "git-r-done" one. The "here's your sign" guy.
Robin Williams in "Can I Do It 'Till I Need Glasses?"
In 1977, a straight outta drama school Robin Williams starred in a few bits for Can I Do It 'Till I Need Glasses?, a sex-theme sketch comedy movie. (In other words, it was a lesser Kentucky Fried Movie.) But as the film was put together, Williams' sketches were cut. That was all well and good, until he became a huge star virtually overnight on Mork and Mindy the following year. His scenes were re-inserted (sex pun intended), and Can I Do It was re-released to theaters. Also released: a trailer prominently featuring Williams.
Emilia Clarke in "Triassic Attack"
Dignified British actress Emilia Clarke just can't get away from temperamental lizard beasts. If it's not dragons on Game of Thrones, it's accidentally enchanted dinosaur bones. In 2010's Triassic Attack (because the more familiar dinosaur word "jurassic" was already taken) some fossils in a museum come to life and try to kill everybody, including the future Khaleesi.
Sandra Bullock in "Bionic Showdown"
America's sweetheart landed her second-ever role in a 1989 made-for-TV movie called Bionic Showdown: The Six Million Dollar Man and the Bionic Woman. A revival of the two titular '70s series about cyborg Lee Majors and cyborg Lindsay Wagner, the movie was a failed attempt to launch a new weekly series about a new, younger "Bionic Girl" named Kate Mason. In the role of Kate Mason: Bullock.
Kevin Costner in "Sizzle Beach U.S.A."
It's a fun bit of Hollywood trivia that Kevin Costner played the role of the dead friend in The Big Chill, only to see his first "big break" slip away when all his scenes were cut prior to the movie's release. But that wasn't Costner's first film—that dubious distinction goes to Sizzle Beach U.S.A., a low-budget indie he starred in years before. The movie, about the occasionally salacious adventures of three women who rent a house in Malibu (one of whom saddles up with a ranch hand played by Costner), collected dust in the studio vault for years, until Costner's sudden celebrity in the '80s prompted a quickie reissue. Which do you think is more embarrassing for him, this or The Postman?