Actors You See In Every Movie But Know Nothing About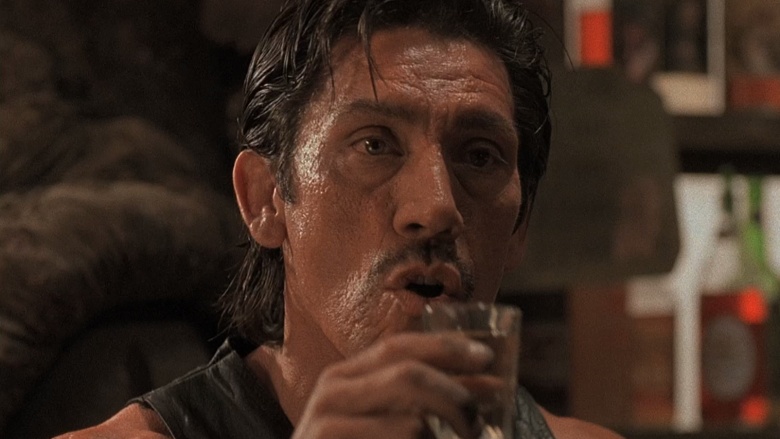 Let's talk about those people—thespians who successfully dodge the tabloid circus but fail to crack the inner circle of Hollywood's elite. You know their faces but not their names. They're the workhorses of movies and television, grinding out solid supporting performances with minimal recognition. You've seen them all over Tinseltown, but never in any significant roles. Now, let's learn their names and who they are.
Ron Howard's little brother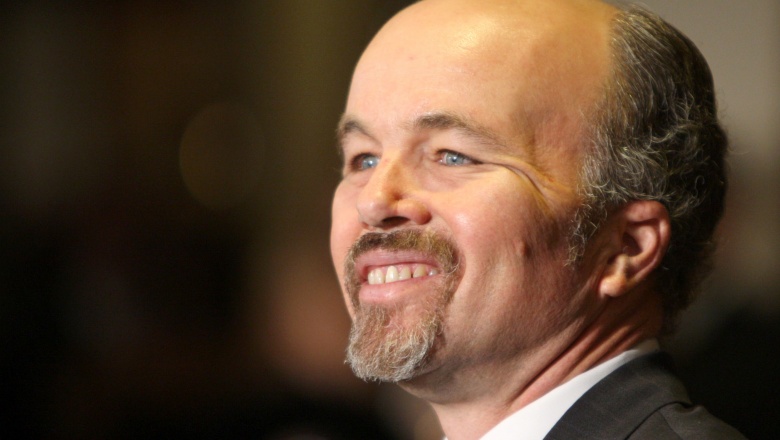 Getty Images
Clint Howard has been acting alongside his well known big brother since age 2 when he sauntered through Mayberry in a cowboy costume on The Andy Griffith Show. According to IMDb, Ron's baby bro has participated in more than 230 movie and television projects, so you're probably familiar with his work, even if you didn't notice him. "I just keep grinding along," Clint told Yahoo. "I can put on a lot of different skins." He's the tiny alien Balok in Star Trek, the voice of Roo in Winnie the Pooh, Doctor Koplenson in Rob Zombie's Halloween, and Johnny Bark on Arrested Development. He's appeared in many of Ron's projects over the years as well.
In 1998, Clint received an MTV Lifetime Achievement Award that poked fun at his non-notoriety. He closed his emotional acceptance speech with, "Maybe now people will come up to me on the street and they'll say, 'Hey, aren't you that guy with that big golden bucket of popcorn?'" Clint, who turns 57 in 2016, reportedly resides in California with his wife. He recently volunteered with Ted Cruz's presidential campaign. "Ted's not the most handsome man in the field," he told the Daily Beast. "Maybe that's why I support him."
Every girl's best friend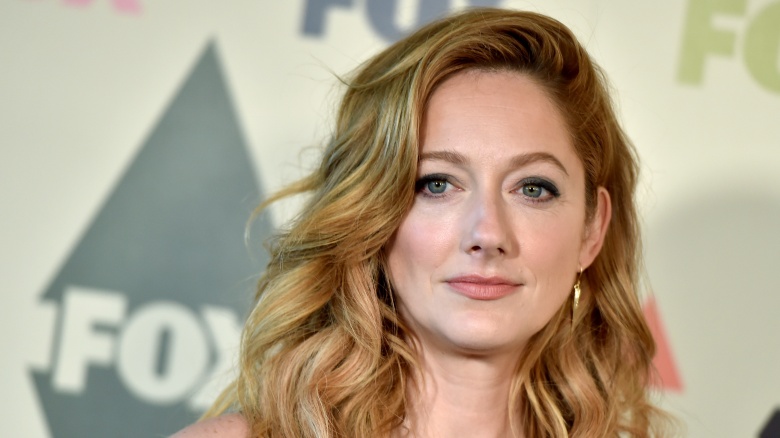 Getty Images
In Hollywood, diamonds aren't a girl's best friend. Judy Greer is. She's the go-to bestie for leading ladies: Jennifer Garner, Jennifer Lopez, Katherine Heigl, and Anne Hathaway. Greer wryly described her wing-woman schtick to The Film Experience. "My character in 27 Dresses is snotty, lazy, stupid slutty and lame and that was really easy to do," she said. "I just tapped into that side of my personality." In 2014, at age 38, she published a book titled "I Don't Know What You Know Me From: Confessions of a Co-Star." Greer's book documents everything from her late-night trips to Taco Bell to her calamitous first experience at the Academy Awards as a cast member of The Descendants.
The Hollywood Reporter called Greer a "professional scene stealer," often outshining her famous co-stars. Her more recent gigs include Kitty Sanchez on Arrested Development, Cheryl Tunt on Archer, and the mom in Jurassic World. She married producer Dean Johnsen in a Planet of the Apes-themed wedding in 2011. Why the weird wedding theme? Greer told Yahoo her hubby is obsessed with the films and begged her to try out for a part in Rise of the Planet of the Apes. She landed the role of Cornelia, queen of the apes, and will return for another installment in 2017.
That really bad mofo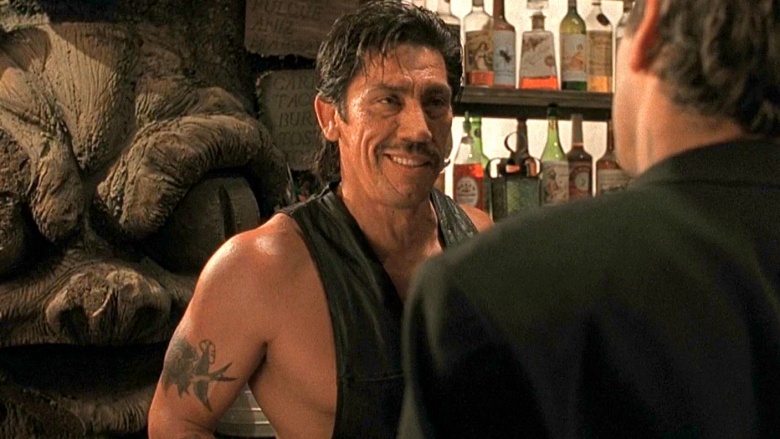 How else could the meanest mug in Hollywood log more than 300 acting credits? Danny Trejo, who turns 72 in 2016, is best known for dark and violent supporting roles, including Sons of Anarchy, Breaking Bad, Con Air, and Desperado. Trejo's role in a faux movie trailer for Robert Rodriguez and Quentin Tarantino's double feature, Grindhouse, blew up to become Machete, finally giving this stalwart a front-and-center billing. Before then, he was always typecast as the bad guy's lackey or enforcer. The Machete actor grew up on the mean streets of Los Angeles and was into drugs and crime at a young age. He spoke to The Guardian about his dark days in solitary confinement and the prospect of death row, saying, "I just wanted it to end with some dignity." But Trejo's story didn't end in prison. He got parole in 1969. "I became a drug counselor, and dedicated my life to helping other people," he added. "We all find our path."
Trejo's journey took him to the set of Runaway Train to meet with a recovering addict in 1985. According to Grantland, a screenwriter recognized him from prison and offered him a job coaching actors for a boxing scene. Shortly after, Trejo debuted boxing on camera. He's been acting at a fevered pitch ever since, while making time to parent two kids, launch a taco joint, and develop his own brand of beer and, wait for it, ice cream sandwiches. "I'm so blessed," he told The New York Daily News. "I'm still scared that somebody's going to wake me up and say, 'Hey, we're still in prison. Let's go to chow.'" Machete don't quit, and we're glad to see Danny Trejo's career continue.
The lady on [insert favorite TV show]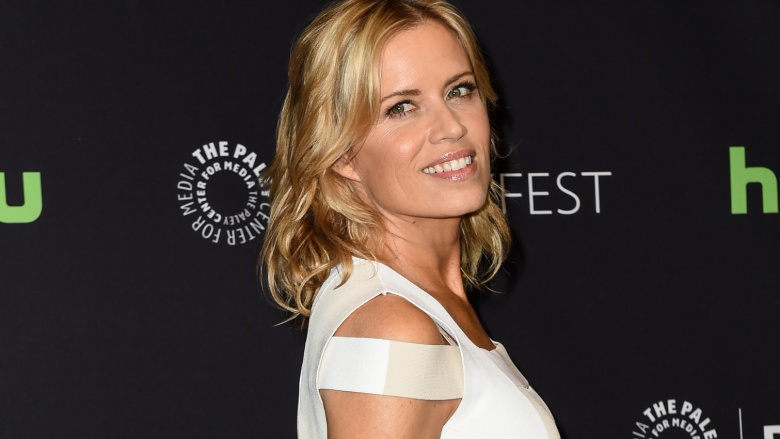 Getty Images
Kim Dickens has flat out owned her side roles in a diverse string of successful TV shows: House of Cards, Deadwood, Sons of Anarchy, Friday Night Lights, Treme, Lost. You'll probably recognize her from Mercury Rising, Hollow Man, and Gone Girl as well. Though her body of work has a bite, you'll rarely find Dickens plastered on a magazine cover or trending on the gossip sites.
Her celebritydom and private life remain refreshingly understated. We do know she's an Alabama native who graduated with a communications degree from Vanderbilt University. She'll turn 51 in 2016, is married to Canadian businessman Ken Dixon, and has a teenage daughter. While she mainly played the background in most of her television projects, Dickens finally hit center stage, starring in a lead role on AMC's Fear the Walking Dead.
The other David Sullivan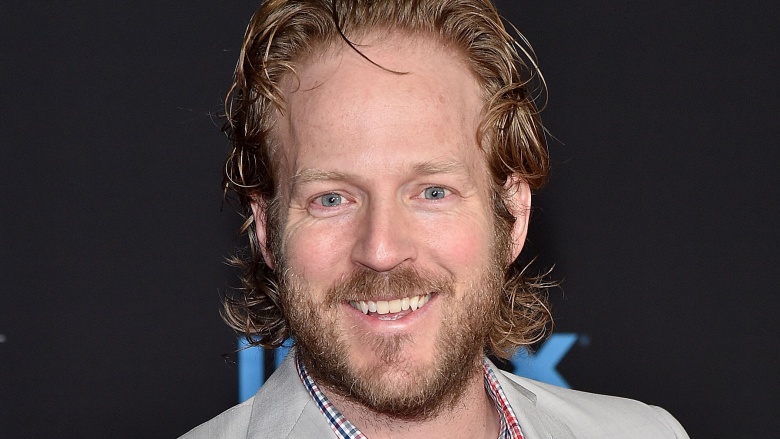 Getty Images
David Sullivan shares his name with a famous British magazine publisher, a professional wrestler, and a Massachusetts congressman. His relatively small amount of stardom puts him at fourth place when it comes to famous people named David Sullivan. What he lacks in notoriety, this accidental actor makes up for in steady work. "Sully" grew up in Texas and turned down a college theater scholarship to study business at Baylor University. Acting wasn't his raison d'etre until he stumbled into a starring role in Primer, an independent film that won big at the 2004 Sundance Film Festival. More indie flicks followed, then a slew of tiny parts in shows you should know: Justified, Big Love, New Girl, Boston Legal, and the CSI franchise. In 2012, he landed a supporting role in the Oscar-winning Argo.
Keep your eyes peeled, because Sullivan, who turns 39 in 2016, has several projects in production. "Any opportunity I have to be an actor I approach with positivity and I bring as much of myself to it as I can," he told MKP Celebrity Talk. "I'm not quite to the point where I can just be picking and choosing my projects. I will be someday."
The chick with the squeaky voice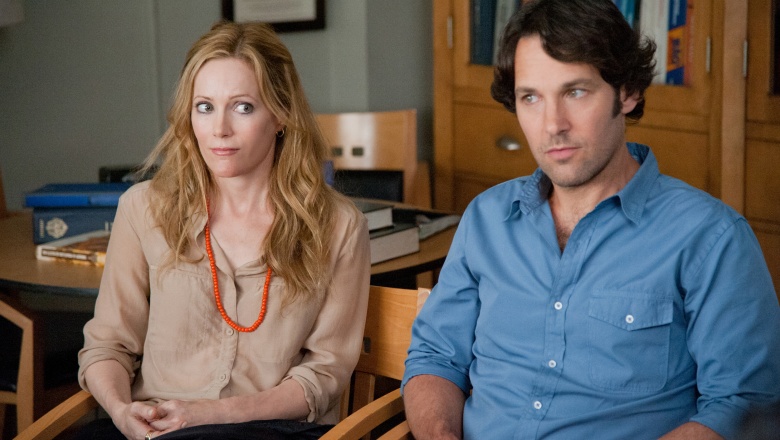 Leslie Mann's career has been defined by her high-pitched inflection. She told PopSugar, "As a kid I was teased a lot about my voice...so it's kind of fun to be able to use my voice for work and to make money." It served her well, delivering hilariously candid remarks in Knocked Up, Funny People, This is 40, and The 40-Year-Old Virgin—films written and directed by her husband, Judd Apatow. The couple has pulled off the unthinkable in Hollywood: a lengthy working relationship (they met working on The Cable Guy in 1996) that often plays off their lengthy personal relationship. They even put their daughters in their movies (Maude and Iris appear in Knocked Up, Funny People, and This is 40).
Mann, who turned 44 in 2016, is no stranger to the red carpet, but other celebs still forget her name. On set for The Other Woman, she told Yahoo that her co-star Nicki Minaj "never remembered" her name. "She just referred to me as 'lady.'"