The Truth About How Lynyrd Skynyrd Got Their Name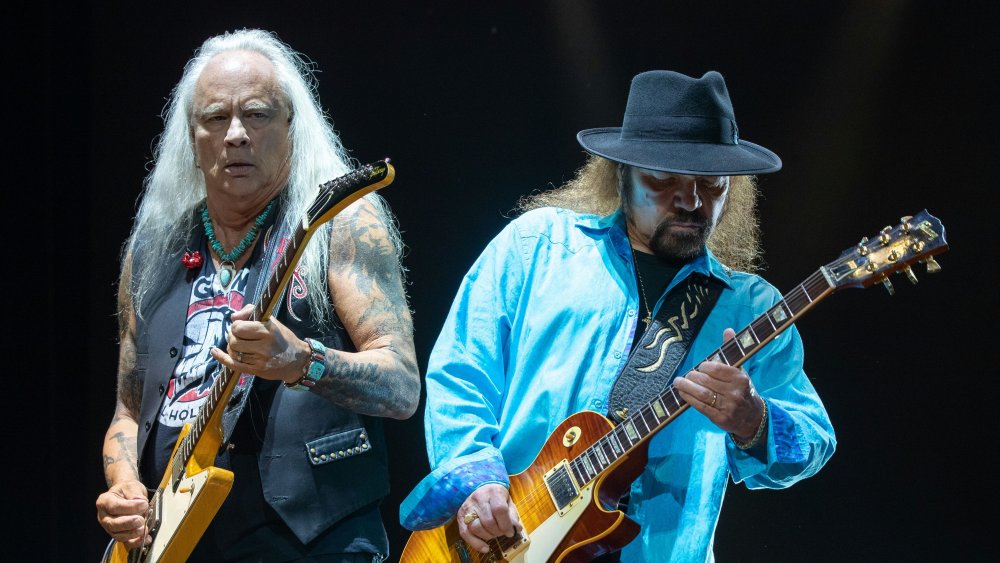 Suzanne Cordeiro/Getty Images
Rebellion has a rock and roll soul. Little Richard, who has a legitimate claim to being the architect of rock and roll, was basically the original Prince plus a bunch of cocaine. The insane GG Allin was basically rage-fueled anarchy. And the king of rock, Elvis Presley, defied racial stereotypes with the blues-infused style he acquired from listening to black musicians, and defied old people with his suggestive hips. 
In the world of Southern rock, though, it doesn't get much more rebellious than Lynyrd Skynyrd. As Rolling Stone notes, Skynyrd courted controversy, basically draping itself in the Rebel flag and singing about segregationist governor George Wallace in what would become the unofficial anthem of Southern pride, "Sweet Home Alabama." Even that upbeat song was a musical middle finger. As Louder Sound details, "Sweet Alabama" was the band's retort to Neil Young's "Southern Man," which painted Southerners with a broad brush, by depicted them as bigoted. Even Lynyrd Skynyrd's unmistakable name, in fact, was an expression of irreverence.
Teacher's pest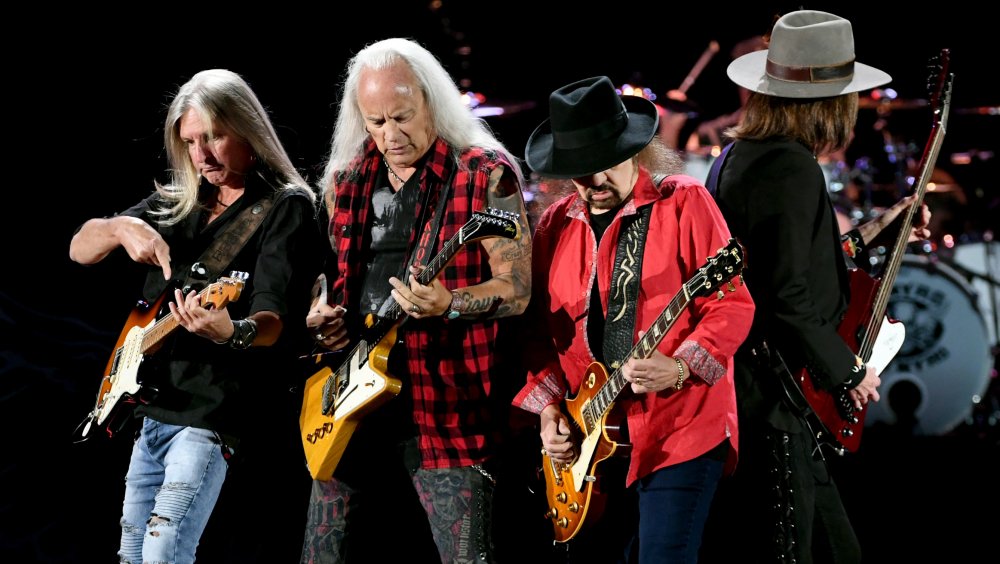 Kevin Winter/Getty Images
Even before Lynyrd Skynyrd existed, its members wanted to be as free as a bird. According to the Guardian and All Music, they began as a band called My Backyard, which vocalist Ronnie Van Zant, guitarist Allen Collins guitar, and guitarist Gary Rossington founded while attending Robert E. Lee High School in Jacksonville, Florida. Bassist Leon Wilkeson and keyboardist Billy Powell were added shortly thereafter. They bandmates/schoolmates liked their hair long, but phys ed teacher Leonard Skinner essentially said, "Not in my backyard," which was school. That meant multiple suspensions. Since Skinner wouldn't get out of their hair, the group basically adapted his name and made it their own. They didn't stop there, though. The cover for their 1975 album, Nuthin' Fancy, displayed the logo of Skinner's real-estate business along with his name and phone number. Thousands of calls poured in from fans attempting to contact Lynyrd Skynyrd. 
Sadly, the teacher who inspired them eventually developed Alzheimer's disease. In a touching show of gratitude, Gary Rossington honored Skinner: "Coach Skinner had such a profound impact on our youth that ultimately led us to naming the band, which you know as Lynyrd Skynyrd, after him. Looking back, I cannot imagine it any other way."