The Truth About Roman Reigns' Football Career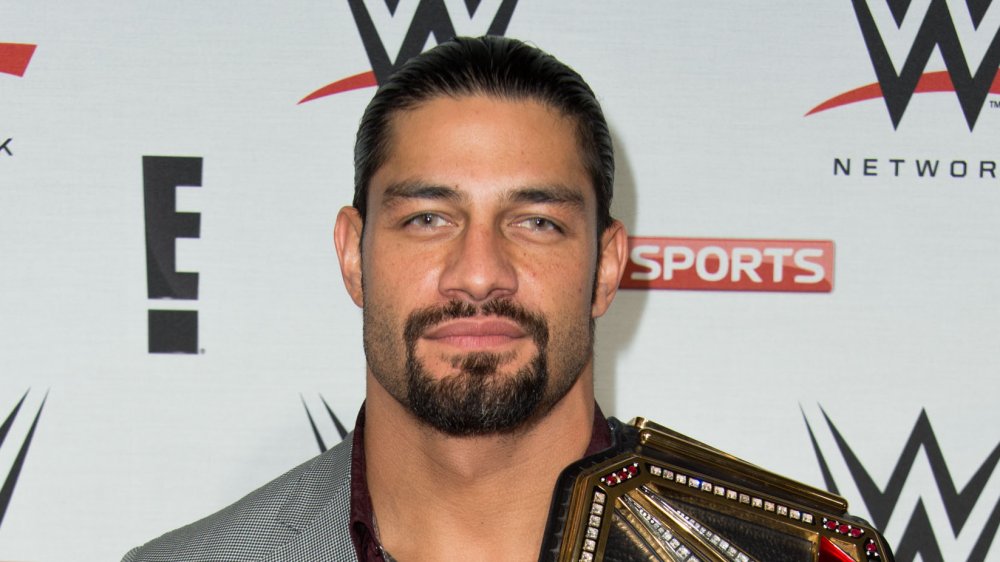 Ian Gavan/Getty Images
Anyone even cursorily familiar with the WWE is probably aware of Roman Reigns. The Big Dog has been a perennial title belt contender for years now, and the promotion has pushed him pretty heavily. As Mike Chiari of Bleacher Report notes, he's such a big deal that in 2017, he became the second man who has successfully pinned the Undertaker in Wrestlemania. Oh, and speaking of Wrestlemanias, the only reason Braun Strowman is currently walking around with a title belt is that Reigns, who has fought off leukemia twice, had to drop out of Wrestlemania 36 for health reasons. 
However, Reigns is far more than just a hulking, tattooed guy throwing Superman punches at everyone he feels is looking at him funny. Back in the day, he used to have a very, very different career ... as a pro football player. Let's see what we can find out about Roman Reigns' football career.
Roman Reigns could've been a contender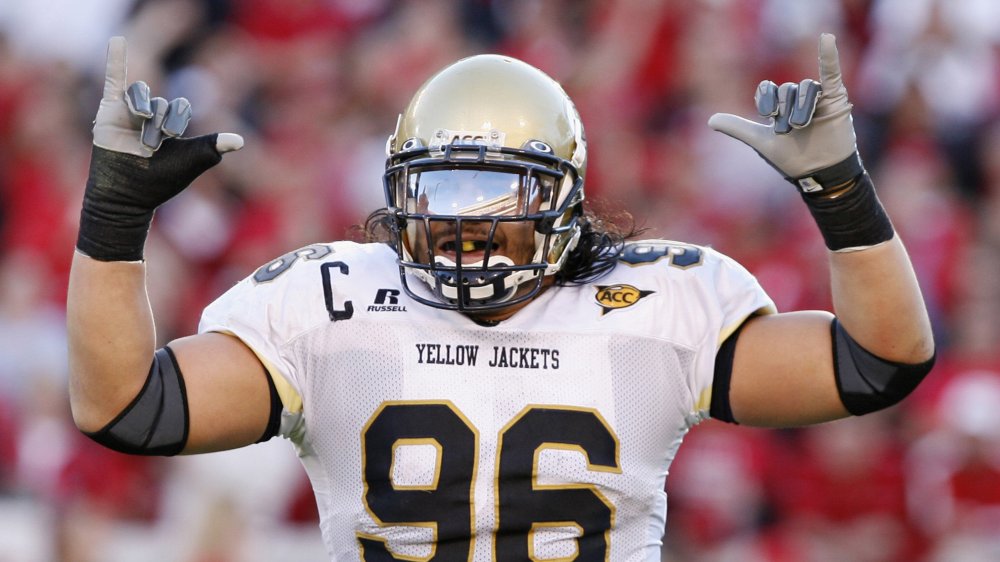 Mike Zarrilli/Getty Images
When you look at Roman Reigns' physique, it's perhaps no surprise that he was a defensive tackle. Still, as Joon Lee of Bleacher Report tells us, the man born as Leati Joseph "Joe" Anoaʻi didn't even need to tackle anyone to immediately convince his coach that he was made of sturdier stuff than his compatriots. His Pensacola Catholic High School coach, Greg Seibert, remembers that one day, the future WWE superstar turned up with a large "L"-shaped brand on his arm. He had made the decorative scar himself with a heated coat hanger. Seibert immediately knew what to do, and told Reigns: "I'm going to put you in a position to hurt people, because you're mad. You burned your own arm." 
Seibert soon figured out where young Reigns' toughness and attitude stemmed from when he realized that Reigns' dad, who was often in the stands during practice, was none other than the legendary Sika of the Wild Samoans tag team. 
Close but no cigar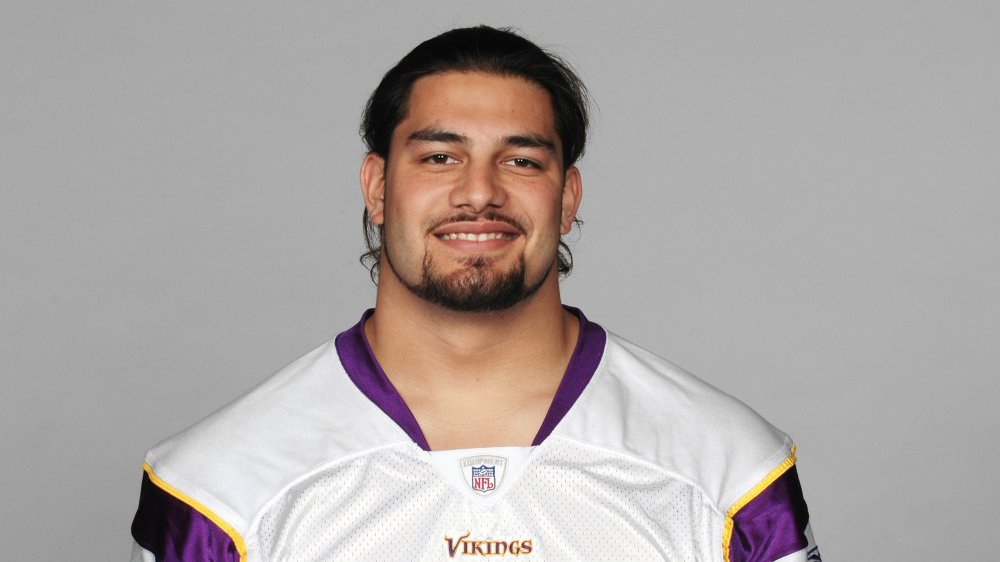 Getty Images/Getty Images
Reigns answered the call, and became a fearsome gridiron presence who other players were instinctively afraid of. Eventually, he brought his toolkit to Georgia Tech, where he was working under defensive coordinator Jon Tenuta. "He had all the tools, and he might not have been the tallest or fastest, but he was the toughest by far," Tenuta says of Reigns. "Everyone knew he was a badass, but he never acted that way." 
Unfortunately, Reigns could never quite take the final step, and after camps with the Minnesota Vikings and Jacksonville Jaguars and an unremarkable year in the CFL with the Edmonton Eskimos, he decided that a career in football was not in his cards. Fortunately, he had other options, and just two years after quitting, he had a WWE developmental contract in his pocket. It's probably fair to say that this turned out to be a pretty good career move.